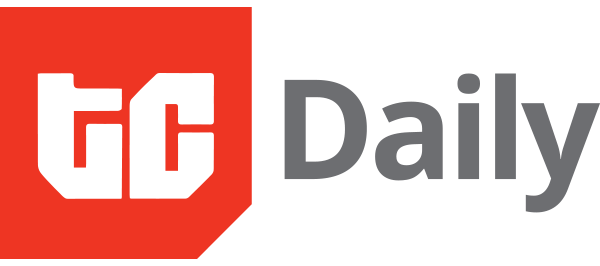 IN PARTNERSHIP WITH

Good morning.️
It's one day to Christmas and not a lot of people are feeling the festive spirit just yet.
In today's edition:
Telegram is ready for ads
OPay and North Africa
Zambia's Premier Credit raises $650k
TELEGRAM NOW HAS ITS EYES ON THE MONEY
The messenger service, Telegram, has had quite the year. After sharing in April 2020 that it had 400 million users, it is set to hit the 500 million user mark before the year runs out. But beyond growing its user numbers, the company also has some other plans. .
Time to make some money
While Telegram has operated as a free app since its launch seven years ago, the free model doesn't appear to be sustainable anymore. The company's founder, Pavel Durov, who has bankrolled the company since launch said, "a project of our size needs a few hundred million dollars every year to keep going."
With 391 employees on its payroll, monetization was always going to happen.
What monetizing will look like
An ad platform for public channels on Telegram.
"In many markets the owners of such channels (public one-to-many channels) display ads to earn money, sometimes using third-party ad platforms. The ads they post look like regular messages and are often intrusive. We will fix this by introducing our own Ad Platform for public one-to-many channels,"
Outside of this plan to introduce its own ad platform, Telegram says that the rest of the app's features will remain free.
New voice chats feature is competition for Clubhouse
If you haven't been paying attention, Clubhouse is the newest social media app that's had everyone talking. Clubhouse is a social platform where users can interact in different chat rooms on a wide range of topics. The conversations are audio-only, and when they finish, they disappear forever; its stickiness will no doubt be driven by FOMO.
While the Clubhouse app has been in beta all year, it allows a small pool of existing users to invite their friends. Its exclusive nature makes it difficult to determine how many users it has. One report says it had 3,500 users in May 2020 and the WSJ says it has 10,000 users right now.
Despite its popularity, Clubhouse will be a little worried that Telegram has now announced a voice chats feature.
"Any Telegram group can now become a voice chat room that is always on. Voice Chats run in parallel to existing text and media-based communication, adding a live layer of ephemeral talk to the group. They can be used as virtual office spaces for teams or informal lounges for any community.
While Voice Chats are not group calls, they can achieve similar goals – at the same time offering flexibility instead of old school scheduling. In larger groups, they also provide serendipitous opportunities for talking to people."
Bottom line
Twitter, Clubhouse, and now Telegram, are smack in the battle of creating virtual lounges where all we do is talk – will talk become the new thing?
PARTNER CONTENT
"We have put together a nice holiday challenge for software developers across Africa. Join the Flutterwave Developer Challenge to compete with devs to build great solutions with our v3 APIs. Over $23000 worth of prizes to be won. You can learn more and sign up here."
OPAY'S NORTH AFRICAN AMBITIONS
There has been some speculation around what OPay's next move will be. One thing that has been all but certain all year is that the startup is looking to launch in another African country.
While we reported previously that the country it was considering was Ghana, it appears the company's focus is on North Africa. The company's management disclosed this to Bloomberg.
"The process has begun and we will see how the first quarter turns out."
The expansion will mark another positive for a company that has seen its ambitions buoyed by the pandemic. As TechCabal first reported last month, OPay had a monthly transaction volume of $1.4 billion in November, up from $363 million in January. That's huge.
Bottom line
Much of this growth was down to its ability to grow its agent network. The company says it now has an estimated 300,000 agents in Nigeria, with plans to expand that number to 500,000.
ZAMBIAN LENDING STARTUP RAISES $650K?
PremierCredit, a micro-lending startup with operations in Zambia and Zimbabwe has raised $650k from Enygma Ventures.
The company was launched in 2019 and offers micro-loans to small scale traders. It also provides affordable bicycles, smartphones, and solar equipment on a pay-as-you-go (PAYG) basis to underserved communities.
The new funding will help the company expand across the SADC region.
Go deeper:
PremierCredit raises $650k from Enygma Ventures
WHAT ELSE ARE WE READING?
Happy holidays people, see you on Monday!
Written by – Olumuyiwa
Edited by – Daniel Adeyemi and Edwin Madu