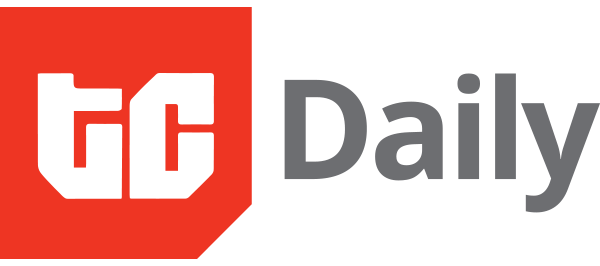 IN PARTNERSHIP WITH
Good morning ☀️ ️
It's Friday and I'm sure, like us, you're looking forward to the long weekend.
In today's edition:
#EndSARS activist speaks about her life and aspirations
Apple pay comes to Africa
Who sold the most Laptops in 2020?
TC Insight: Funding Tracker
#EndSARS activist, Rinu, speaks about her life and aspirations
Bank accounts blocked, phone bugged, multiple lawsuits, being tagged by the Minister of Information and the Central Bank of Nigeria as terrorists. That's just some of what Rinu, an activist during the EndSARS protests, has had to face recently.
How did she feel leading the protests?
"When I went for the protest I was scared. People thought I was brave, it's a lie, I was scared. I looked up and saw that people were looking up to me for guidance. I was surprised."
What kept her going?
At that moment what kept her going wasn't the fear but a sense of responsibility. She said, "I told myself, 'Now you've brought these people out, you have to take responsibility.' Before fear had taken root, the sense of responsibility was in place"

Last month, I had a long conversation with Olorunrinu Oduola. And she had a lot to say. She's popularly known online as an activist but there's more to her and I share that in this article.
PARTNER CONTENT
Increase your online sales with a Paystack Storefront – a free, beautiful seller page that helps you bring creative ideas to life.
Apple Pay goes live in Africa
Apple users in South Africa can now make payments using Apple Pay following a launch of the service this week for the first time in Africa.
How it works: Apple Pay is the smartphone manufacturer's payment and digital wallet system. Users of the iPhone, iPad, Mac and Apple Watch can use the feature to pay online on various apps and at Tap and Pay NFC terminals.
Why it matters: Android currently dominates the mobile operating system market share in South Africa with 83.71% while iOS is at 15.84%. Across the continent, smartphones by Tecno, itel and Infinix (all produced by Transsion, the Chinese manufacturer) dominate shipments for being cheaper alternatives to Apple and Samsung's more expensive brands.
Read more: Apple Pay goes live in South Africa in partnership with three banks
Quiz
When was Apple pay first launched?*
*Answer at the end of the newsletter
Who sold the most Laptops in 2020?
2020 was a big year for Personal Computers, as sales experienced the biggest growth seen since 2010. Ten years ago, the modern multitouch smartphones were still building momentum and Apple's very first iPad had only just launched.
What drove this: The obvious drivers were centered around work from home and remote learning needs. PCs were central to how companies quickly went digital or allowed workers to continue remotely in 2020.
The top 5: According to IDC, The top five companies in terms of worldwide PC shipments in 2020, from top to bottom, were Lenovo (24% market share), HP (22.4%), Dell (16.6%), Apple (7.6%), and Acer (6.9%).
TC Insight: Funding Tracker
This week, funding deals were well-spread across sectors including agritech, fintech, health tech, and e-commerce. Ugandan fintech, Tugende closed a $3.6m Series A round led by Partech Ventures. In South Africa, data automation startup, Synatic secured $1m from UW Ventures.
Here are the other funding news of the week:
That's it!
Happy holidays, and see you next week.
Remember to follow TC Insights on Twitter for more updates.
job opportunities
Check out other opportunities on our Job Opportunities page
Quiz Answer
October, 2014
Written by – Daniel Adeyemi
Edited by – Edwin Madu & Koromone Koroye