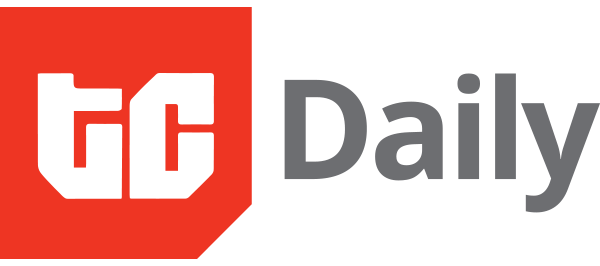 23 JULY, 2021
IN PARTNERSHIP WITH
Good morning ☀️ ️
TikTok's algorithm has been figured out. Using reverse engineering, Wall Street Journal Investigators found out how TikTok seems to know users' deepest desires.
Heads up, it has nothing to do with likes or comments, and has everything to do with how much time is spent watching certain videos.
In today's edition:
Quick Fire 🔥
Tips on getting a second-hand phone
RxAll's fight against counterfeit drugs
A peep into the future of commerce
TC Insights: Funding Tracker
Quick Fire 🔥 with Temi Babs
Explain your job to a five-year-old
I teach computers how to solve problems.
What's the first career you dreamed of having as a kid?
First, it was to be a pilot. I think this was because I had never been on a plane before. When I got on a plane and saw it wasn't that fun, I lost interest in being a pilot. Then I thought I was going to be a civil engineer but after a while, I decided I wasn't into buildings. So I studied computer science and here I am.
What has been the most important career decision you've taken?
Joining a startup. I used to work at a big company where things move slower than I wanted them to. Making the decision to join a startup has given me the opportunity to build products and learn things faster.
If you did not have to sleep, how would you spend the extra hours?
Studying Physics. I think it's because physics is a good description of how the world works. I'd like to understand the laws that govern the world.
What's something you wish you knew earlier in your career/life?
There's no free lunch. I used to wait for things to happen, instead of trying to make things happen.
What's something new happening in your life right now?
Making new friends. I woke up one morning and realized there's more to life than reading and writing code.

Temi Babs is the VP Engineering at Voyance, an end-to-end data management platform.
PARTNER CONTENT
We're looking for an experienced Product Marketing Leader to help Paystack acquire, engage, and retain Africa's most ambitious businesses. Does this sound like you? Apply here →
JOB OPPORTUNITIES
Every week, TechCabal shares job opportunities in the African ecosystem.
There are more opportunities here. If you'd like to share a job opening or an opportunity, please fill this form.
Written by – Timi Odueso
Edited by – Daniel Adeyemi