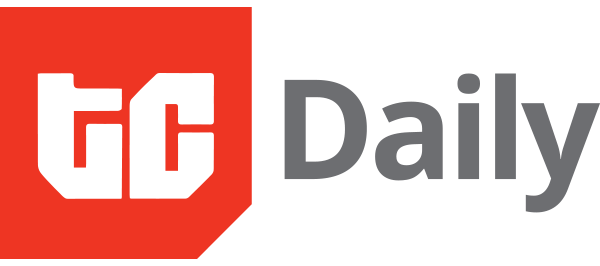 IN PARTNERSHIP WITH
Good morning ☀️ ️
Davido, a renowned Afrobeats singer also known as OBO, raised pre-seed funding of ₦142,000,000 ($338,000) yesterday.
The round was led by angel investors who wrote check sizes starting from ₦1,000,000 ($2,380), some even going as high as ₦5,000,000 ($11,900).
Founded in 1992, the GOAT—known for good music and a charitable attitude—has announced his intention to use the funding to celebrate his founding year and expand his automobile collection.
While money didn't fall on the GOAT per se, it definitely had no problem falling into his newly-activated Wema bank account.
TechCabal recognizes the opportunity to write a food-for-thought piece on this but we prefer to express our congratulations, and we're quite grateful that we didn't have to step in to save the day.
In today's edition
Everything's up at Jumia, including orders and ambitions
Crypto may be coming to Zanzibar
Moving into African cities with a $1.6 million raise
EVERYTHING'S UP AT JUMIA
On Tuesday, African e-commerce company, Jumia, released its earnings report for the third quarter of 2021.
Here are the highlights:
Jumia's adjusted EBITDA and operating losses in Q3 2021 went up by 94% and 93% year-over-year to $52.5 million and $64 million, respectively.
Sales and advertising expenses reached $24.0 million, up 228% year-over-year, while technology and content expenses increased by 27% to $9.4 million.
Orders made on Jumia reached an all-time quarterly high of 8.5 million, representing a 28% year-over-year growth.
Annual active consumers reached 7.3 million and its gross merchandise value (GMV) reached $238 million, both up 8% year-over-year.
FMCG inventories is the fastest-growing category in terms of items sold while food delivery is second-fastest with over 2 million orders in Q3.
Jumia reached a major milestone by recording $1 million revenue from its logistics service. It delivered 2.9 million packages on behalf of 766 clients, this was a 123% increase on the 1.3 million packages that were delivered in Q2 2021.
Big Picture: One interesting part of the report highlights Jumia's fintech ambition. In Q3, JumiaPay processed 36% of all orders on Jumia. Optimistic about this, the company has shared a roadmap to fintech-dom which includes launching payment cards, savings, insurance, and BNPL options to JumiaPay users.
PAYSTACK PRESENTS ARTWORK
AIn Ep. 2 of Artwork, learn how to set your rates while attracting and retaining the best clients.
👉🏾 Watch now.

This is partner content.
CRYPTO MAY BE COMING TO ZANZIBAR
Zanzibar is exploring ways to regulate and adopt cryptocurrency. Last week Zanzibar's Minister of State for Economy and Investment, Mr Mudrick Soraga, said that the government is, "…seeking views on the matter before deciding whether it is viable or not" and would meet with stakeholders on the matter in the third week of November.
Crypto tourism
The government's interest in cryptocurrency and blockchain tech could be for its tourism industry. Zanzibar is a premium, world-class, bucket-list travel destination. Its tourism industry raked in an estimated $2.6 billion in revenues in 2019.
There are a number of interesting use cases for crypto and blockchain in tourism. Last month, it was reported that Thailand's tourism body is seriously considering developing its own digital token aimed at the upwards of 30 million (pre-pandemic) travelers that flock to the leading tourism destination each year.
What about Tanzania?
Zanzibar is a semi-autonomous region of Tanzania.
This means that the island partially governs itself, has its own taxes, and elects its own administration. Zanzibar, however, does not issue its own currency.
That aspect of the island's economy is run by the Bank of Tanzania (BoT). So, in order to see wide-scale cryptocurrency adoption, Zanzibar's government will have to work with the central bank to develop a policy framework for crypto adoption. This might not be so difficult. Tanzania's government has already demonstrated an interest in crypto with President Samia Suluhu Hassan, calling for the BoT to lay the groundwork for cryptocurrencies and blockchain technology back in June.
JOIN THE FUTURE AFRICA COLLECTIVE
Join the Future Africa Collective – an exclusive community of investors who invest in startups building the future. With a $300 quarterly fee, you get access to invest a minimum of $2,500 in up to 5 high-growth African startups.

This is partner content.
MOVING INTO AFRICAN CITIES WITH A $1.6 MILLION RAISE
, a logistics startup headquartered in Lagos, Nigeria, has raised $1.6 million in seed funding to expand into African countries.
The investment round was led by VestedWorld, a Chicago-and-Africa-based investment firm, with Interswitch, Rising Tide Africa, Launch Africa, EchoVC, CMC 21 & Alsa, ShEquity, Five35, Consonance Investment, CcHub Syndicate, Sakore, and Nikky Taurus also participating in the raise.
Backstory: In 2016, Damilola Olokesusi founded Shuttlers to tackle the inefficient transportation system in Lagos, Africa's most populous city. The startup was a tech-enabled bus-sharing company targeted at helping Lagosians commute in comfort at affordable rates.
At the time, Lagos was a city holding 23 million people and 90% of its transport system was road-based, with semi-formal mini buses or danfos accounting for 45% of trips while walking accounted for 40%. According to the Lagos Metropolitan Transport Authority, in 2015, the city alone also accounted for 30% of the total number of road vehicles in Nigeria, with a vehicular density of 234 cars per kilometre.
With formal or public transport accounting for only 2.5 of the total network, there was space in the industry for a system that formalized commuting in affordable ways.
Cutting Lagosians Slack
When Shuttler drove into space, it didn't have an application.
The company's model at the time was messenger-based, using Slack, email, and WhatsApp to communicate routes and timelines to its customers. But this business model didn't stop Shuttlers from getting customers on board, one of which was tech-talent sourcing company, Andela.
Read more: With 2 million trips and a $1.6 million raise, Shuttlers is driving past Lagos.
SAVE WITH STITCH
Save 50% on transaction costs with instant, linked-account payments. Ideal for wallet funding, loan repayments, collections, and e-commerce checkouts.
Learn more here.

This is partner content.
OPPORTUNITIES
The Kofi Annan Global Health Leadership is offering a fully-funded fellowship to public health leaders in Africa. The fellowship is open to citizens of member-states of the African Union (AU) who possess post-graduate degrees and professional experience in public health. Find out more here.
The 2021 Africa Legal Tech Innovation Awards is open to nominations for individuals championing revolution in Africa's legal-tech space. Learn more about the awards here.
The Commonwealth Shared Scholarships for the 2022/2023 academic year are now open to applications from candidates in commonwealth countries seeking to pursue master's degrees in selected courses at UK Universities. Accepted candidates will get tuition fees for the duration of their program, airfare, and living expenses of up to £1,390. Find out more here.
What else we're reading