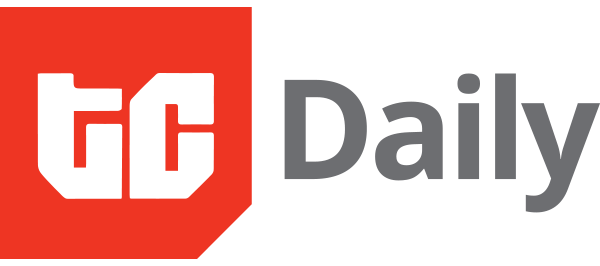 IN PARTNERSHIP WITH
Good morning ☀️
Nigeria's apex bank might have extended the deadline for submission of old naira notes, but everyday Nigerians are still facing the consequences of the decision: cash scarcity.
From restaurants to supermarkets and POS agents to bank ATMs, Nigerians are finding it difficult to lay their hands on new notes…or pay for stuff with old ones.
On my end, in the Northern Nigeria town of Zaria, I spent a weekend cashless as everyone from motorcyclists to suya vendors ran helter-skelter in search of new notes.
In this article, TC reporter Ngozi examines how Nigeria's cash crisis is worsening even with the Central Bank of Nigeria's extension.
CRYPTO MARKET
Bitcoin

$22,798

– 4.07%

Ether

$1,565

– 4.81%

BNB

$306

– 3.34%

Solana

$23.96

– 8.51%

Name of the coin

Price of the coin

24-hour percentage change

Source:

CoinMarketCap
* Data as of 00:50 AM WAT, Janaury 31, 2023.
KENYA'S CENTRAL BANK APPROVES 12 MORE DIGITAL LENDERS
The Central Bank of Kenya (CBK) has granted operating licences to 12 more Digital Credit Providers (DCPs), bringing the total number of DCPs to 22. The CBK has confirmed that more DCPs are at various stages of the evaluation process and that 381 applications have been received since March 2022.
The newly licensed DCPs include Ceres Tech Limited, Getcash Capital Limited, Giando Africa Limited, Jijenge Credit Limited, Kweli Smart Solutions Limited, Inventure Mobile Limited, Jumo Kenya Limited, Letshego Kenya Ltd., MFS Technologies Limited, M-Kopa Loan Kenya Limited, and Mwanzo Credit Limited.
Slowly but in the right direction
Days before this announcement, we told you that some DCPs claimed that the CBK was delaying the issuance of operating licences, and thereby threatening their businesses. Before now, the government had only licensed 10 DCPs since it set the new licence rolling last year. According to them, investors are refusing to make new investments in digital lenders if they don't have the CBK licence. Google has also stopped hosting loan apps that lack the CBK licence on its Play Store.
This regulatory move comes on the heels of several complaints from consumers about the alleged abuse of private data by digital lenders. In an effort to safeguard the interests of consumers and ensure adherence to relevant laws, the CBK is now ensuring that details of the business models, consumer protection, and propriety of proposed shareholders, directors, and management all check out legally.
One can say that the CBK is moving slowly, but it can hardly be argued that it is moving in the right direction, towards a safer and more accountable digital credit market in Kenya.
CONVERGENCE PARTNERS RAISES $296M TO POWER DIGITAL INCLUSION IN AFRICA
What can a fresh $296 million do for Africa's digital ecosystem? Probably a lot.
Convergence Partners is set to make this happen with its new raise, a $269 million pool to power Africa's digital infrastructure.
First, the news
Convergence Partners, a private equity investment firm with a focus on technology in sub-Saharan Africa, has closed its Convergence Partners Digital Infrastructure Fund (CPDIF) at $296 million.
Backed by leading global and regional development finance institutions (DFIs), pension funds, and financial institutions, the fund will be deployed to the development of technology infrastructure within sub-Saharan Africa.
Where is the money going?
CPDIF will be deployed to digital infrastructure solutions such as fibre networks, cloud services, data centres, artificial intelligence (AI), and the Internet of Things (IoT). These solutions represent the backbone of any successful technology ecosystem, and will improve the internet experience on the continent.
"This closing is just the beginning, and we look forward to working with our investors and partners to build the digital infrastructure required to support the growth of the region's digital economy. We strongly believe such collaborations promote innovation, entrepreneurship, skill development, and job creation by vastly expanding access to the internet and all the essential digital tools it provides," said Brian Doyle, CEO and founding partner of Convergence Partners.
Zoom Out: The last 20 years have seen internet penetration in sub–Saharan Africa grow exponentially as a result of investments in enabling infrastructure. Interventions like this are therefore crucial to Africa's ecosystem, as they not only provide ROI for investors but also create an enabling environment for technology to flourish on the continent.
IS AFRICA'S DIGITAL INFRASTRUCTURE MAKING A COMEBACK?
Amazon has launched a new Amazon Web Services (AWS) Local Zones in Lagos, one of only 15 outside the United States. AWS Local Zones are a type of digital infrastructure that places AWS computing, storage, databases, and other services near large populations. Lagos is the most populated city in Africa and is West Africa's economic powerhouse.
Applications that require low latency can be deployed to end users using the Local Zones' single-digit millisecond latency. Latency refers to the time it takes for data to travel from its source to its destination. Low latency is essential for live streaming, augmented and virtual reality, and online gaming.
The proximity of the Local Zones to Lagos will help streaming shows on Netflix, listening to songs on Spotify, and playing online games reach new optimal levels for Nigerians. Local startups will also benefit, as it will become cheaper for startups to host their apps on AWS.
A digital market waiting to happen
Last year, this publication called Africa "a digital market still waiting to happen". The absence of necessary continent-wide digital infrastructure like data centres and fibre optic networks and a finely tuned plan to build it led to this statement.
Africa is home to only 86 data centres in 15 countries, making it the continent with the lowest number of data centres per internet user in the world compared to the UK's 456 data centres or Canada's 328. The continent also has a higher percentage of its population—45%—living more than 10 kilometres from fibre network infrastructure than any other continent. These figures have led to high latency issues and less than half of sub-Saharan Africa—22%—being connected to the internet.
Zoom out: The new year seems to have brought changes. This month, Africa Data Centres commenced the development of new data centres in Kenya and South Africa. The data centres, combined with the Local Zones in Lagos, Nigeria, signify a new direction for Africa's digital infrastructure.
SEND BY FLUTTERWAVE
Receive money from family and friends living abroad in minutes this holiday season with $end.
Visit send.flutterwave.com and do it now!
This is partner content.
BII APPOINTS NEW LEADER FOR AFRICA OPERATIONS
British International Investment (BII)—the UK's development finance institution and impact investor—has appointed Chris Chijiutom as its new managing director and head of Africa.
With over 20 years of experience across Europe and Africa, Chris is well-equipped to take on this exciting new role. He's no stranger to BII, having started as investment director in the Infrastructure Equity team back in 2017 and working his way up to become managing director. Under his leadership, BII has made some incredible investments in infrastructure, including a joint venture with DP World.
In his new role, Chris will be leading the charge to further strengthen BII's presence in Africa, as well as implementing the next phase of BII's five-year strategy. This strategy is committed to channelling a significant portion of BII's investments towards climate finance and gender finance, with the goal of facilitating investment in African countries on their journey to net zero.
Chris is a British-Nigerian national, with a chartered engineering degree and an MEng in chemical and process engineering from the University of Surrey. He's also a board member of key BII investments, including Globeleq, which is unlocking Africa's renewable potential, and Gridworks, a pioneering development company that invests in Africa's electricity transmission and distribution networks.
TC LIVE: ID VERIFICATION IN NIGERIA, WHAT TO EXPECT
Join us this morning at 11 AM (WAT) on a special edition of TechCabal Live as we'll be launching Dojah's report on ID Verification and User Onboarding Trends in Africa.
Dojah, Africa's first end-to-end onboarding platform that solves onboarding issues for businesses at scale, explored relevant trends in digital verification and onboarding and is set to launch its findings.
The report covers everything about the essential processes of onboarding, from the four main components of KYC to the increasing use of digital methods like biometric authentication. At the event, we will discuss actionable insights and findings from the report with you and share our perspectives on the outlook of KYC and ID Verification in Africa.
Click here so you don't miss it.
OPPORTUNITIES
What else is happening in tech?