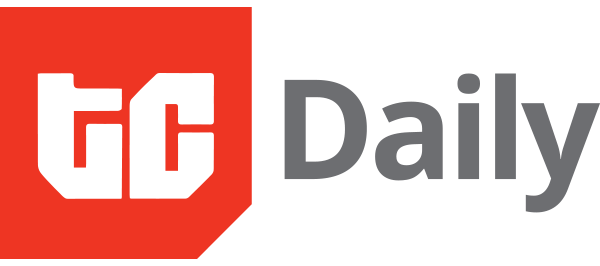 IN PARTNERSHIP WITH
TGIF 🎊
In new updates from Twitter, suspended accounts can now appeal their suspension based on "new criteria" Twitter hasn't revealed yet.
The company also announced that it would stop providing free access to its API starting February 9. It will, instead, launch a paid-tier system that allows third parties to access and analyse Twitter data.
If you're wondering how that concerns you, it probably means that many of your Tweetbots like ThreadUnroll, Pikaso and Remind Me of This, will either stop operating or pay to use the platform.
CRYPTO MARKET
Bitcoin

$23,540

– 1.62%

Ether

$1,641

– 2.02%

BNB

$321

– 1.74%

Solana

$24.30

– 4.20%

Name of the coin

Price of the coin

24-hour percentage change

Source:

CoinMarketCap
* Data as of 05:00 AM WAT, February 3, 2023.
MTN NIGERIA REGISTERS RECORD-BREAKING REVENUE
MTN Nigeria has registered revenues of ₦2 trillion ($4.3 billion), according to its financial results for the year ended December 31, 2022. It is the largest revenue ever posted by a Nigerian public company.
Beating the odds
MTN's numbers are even more impressive when factoring in Nigeria's current macroeconomic challenges. Last year, the country recorded an inflation rate of 21.3% as the naira became even more volatile in the exchange market.
The telco has also had to navigate a directive from the Nigerian Communications Commission (NCC) that mandated telecom operators to bar the lines of Nigerians who had yet to connect their National Identity Number (NIN) with their SIMs.
Zoom out: In 2018, the company crossed the ₦1 trillion mark and has continued to record a steady growth rate, doubling its revenue in just five years. The telco claims to have a reach of more than 33% of Nigeria's and a subscriber base of more than 70 million customers.
GOKADA LAYS OFF STAFF…AGAIN
Nigerian logistics startup is doing everything it can to extend its lifespan.
In November 2022, the startup laid off 20 people in a move the CEO allegedly said had put the company in an "excellent financial position".
Now, the startup has laid off more of its staff—54 this time—from its quality assurance and rider-operations teams. Commenting on the layoffs, CEO Tosin Oni said, "The layoffs affected people across the organisation. We're in a tough macro environment, and Nigeria has worsened economically. We've not been protected from that, and [these layoffs] are about trying to operate more efficiently."
Gokada protects itself…
This isn't Gokada's first belt-tightening move this year.
In January, TechCabal reported that the startup was trying to crowdfund $750,000—later amended to $100,000—from retail investors. It was an unusual move for a company that had raised $5.3 million from VCs in 2019.
Several past and present employees also told TechCabal that the company started tightening its belt in October 2022 with cost-cutting measures like reducing the use of its generators.
By November, it held a town hall meeting, announcing to employees that it had decided to lay off staff in order to extend its runway. Some employees may have thought the startup was out of the woods, but it's evident that it's still going through a difficult time.
"We're a startup and not making money; people need to understand that," said Oni, on a call with TechCabal. "The focus is efficiency. That some people got the idea [after the first round of layoffs] that we can now calm down is strange. Those that remained [after November] were not out of the woods. We have to respond to the economic reality."
Zoom out: While Gokada may be trying to extend its lifespan for its thousands of users, its treatment of its now-ex-employees calls into question the company's standards. In this present wave of layoffs at Gokada, employees were laid off on January 31 in a move that left the affected without notice, or payment in lieu of notice. In another questionable move, the company also asked affected employees to send in their "resignation letters" on the same day.
SEND BY FLUTTERWAVE
Receive money from family and friends living abroad in minutes this holiday season with $end.
Visit send.flutterwave.com and do it now!
This is partner content.
GHANA'S BACK TAX LIST
Ghana has a death debt note, and it's only growing longer.
Earlier in January, TechCabal reported that the Ghana Revenue Authority (GRA) had lobbed a $773 million fine at MTN Ghana for black back taxes from 2014–2018.
Apparently, MTN was only the starting point and the GRA is lobbing back-taxes at more multinational companies. Per Bloomberg, at least three other companies—Gold Fields Ltd, Kosmos Energy, and Tullow Oil Plc—have also been asked to pay back taxes. While Tullow Oil revealed its requested back-tax amount as $300 million, Kosmos Energy and Gold Fields are yet to reveal how much the GRA believes they owe Ghana.
Much like MTN, Tullow, Kosmos and Gold Fields are all disputing the back taxes, with Tullow Oil stating that they—the taxes—are "without merit".
"Ghana is clearly facing fiscal and economic challenges at the moment," Gold Fields spokesman Sven Lunsche said to Bloomberg. "We are hopeful that the government will not resort to unreasonable fiscal measures that will further imperil the challenges facing the corporate sector."
Since 2022, Ghana has been facing a worsening economic crisis stemming from its inability to finance its external debts worth $55 billion. Per Reuters, most of the government's revenue is being pushed towards financing these debts, and has caused ballooning inflation rates.
Zoom out: All affected companies have vowed to fight the bill, with MTN reportedly having until the end of today to come to an agreement with GRA.
TC INSIGHTS: FUNDING TRACKER
This week, Egyptian fintech company MNT-Halan received $340 million in equity & debt funding from Chimera Abu Dhabi and Commercial International Bank (CIB).
Here are the other deals this week:
South African fintech Lulalend raised $35 million in a Series B funding round led by Lightrock and with participation from DEG, Triodos Investment Management, Women's World Banking Asset Management, IFC, and Quona Capital.
Trade Lenda, a Lagos-based fintech startup, secured$520,000 in a pre-seed funding round from Africa-focused investors, including Sovereign Capital, ARM Labs, and Expert Dojo, as well as Nigeria-based angel investors.
Three African agritech startups, ThriveAgric from Nigeria, DigicCow from Kenya, and Brastorne Enterprises from Botswana, won the 2022 AYuTe Africa Challenge securing $1.5 million in grant funding.
That's it for this week!
Follow us on Twitter, Instagram, and LinkedIn for more funding announcements.
REPORT: THE STATE OF TECH IN AFRICA
The numbers are in for 2022:
Africa raised $4.8 billion in Q2 2022 alone, up by 5% from 2021's total VC funding raised.
The fintech sector raised about 37% of funding in that period.
Acquisitions increased by 35% from 32 in 2021 to an all-time high of 48 in 2022.
Over 1,000 tech workers were laid off in Africa.
Technology in Africa is growing at an unprecedented rate and we want you to have a bird's eye view of it. The State of Tech in Africa report has launched.
What else is happening in tech?