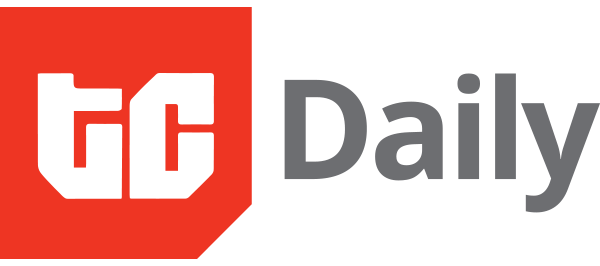 IN PARTNERSHIP WITH

Good morning ☀️
It's been a month since we launched the rebranded TC Daily, how's it been for you?
What do you like about the new TC Daily and what would you like us to improve?
Please give us your response in the survey at the end of the newsletter or reply to this email.
In today's edition:
Lending in Africa
Sports Betting
DStv
LENDING IN AFRICA
WHO'S LEADING BITCOIN PEER-TO-PEER LENDING IN AFRICA?
In 2020, Nigeria leads Africa with peer-to-peer monthly volumes of about $25.8 million, followed by South Africa ($8.2m) and Kenya ($7.7m).
Also, according to Usefultulips;
Ghana barely had any activity until 2020 where activities picked up, it even did more volumes than Kenya last month.
Congo and Ethiopia just started recording some activity in 2020, albeit small.
Rwanda had its highest activity in 2019 but there's been little activity in 2020
August 2020 has been highest month ever for bitcoin peer to peer trading in Africa with over $15m transferred across almost 20 countries
Why it matters
Peer-to-Peer lending has been rising over the years because it avoids the hassle of dealing with the financial system which often excludes many.
But peer-to-peer lending also gets criticized for charging exorbitant fees and safety concerns. The absence of a central authority also means people can get away with wrongdoings.
More importantly, these figures highlight the fact there's been a tremendous increase in the use of bitcoin as an alternative medium of exchange in Africa over the years.
PARTNER CONTENT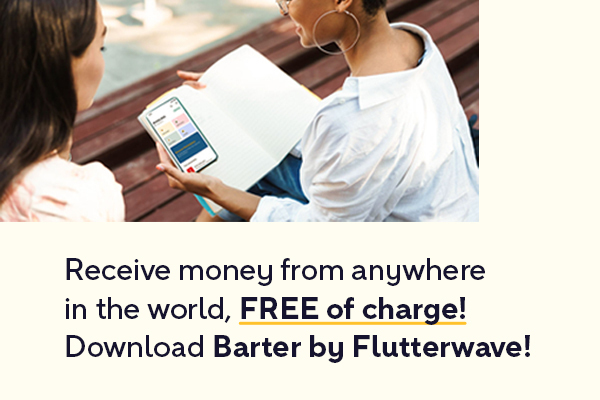 "Send or receive money instantly, in any currency, free of charge, only with Barter By Flutterwave. Start here"
SPORTS BETTING
TROUBLING WATER AT SPORTPESA
African sports betting company SportPesa for the first time ever disclosed it's financial records due to an ongoing court case.
Annual Revenue: Sh149.7 billion or $1.35 billion
Daily bets worth Sh408 million or $3.68 million
Net Profit of Sh10.1 billion or $9.3 million
These numbers highlight how much Kenyans and other Africans are into online sports gambling.
It also makes SportPesa the second-largest company by revenue in Kenya, only after Safaricom which reported a turnover of $2.28 Billion (Sh251.2 billion).
Now let's talk about the court case
The Backstory: In September 2020, the Kenyan government imposed a 20% tax on winnings for the betting industry. SportPesa refusing to pay this tax, halted its operations in Kenya. In October 2020 it came back to Kenya under a licence held by a new operator, Milestone Games but less than a day after opening an office it was blocked for "getting its license via a backdoor."
The case went to court and SportPesa came out victorious. However, the victory was short-lived as in mid-November, SportPesa was probed of being involved in money laundering $278m (Sh30 billion) and more recently there's been a fall out amongst its investors.
The Kenyan revenue authority also claims that Sh21.4 billion ($190m) is yet to be remitted, covering withholding tax on winnings, penalties and interest for the period between January 2018 and May 2019.
Looking forward: Amidst the troubling water, this story reveals how much Africans are into gambling. What's driving this?
Asides the clever marketing tactics of these betting companies, smartphone availability is increasing and a significant portion of Africa's youth population is un/underemployed.
DSTV
DSTV LAUNCHES ANOTHER PRODUCT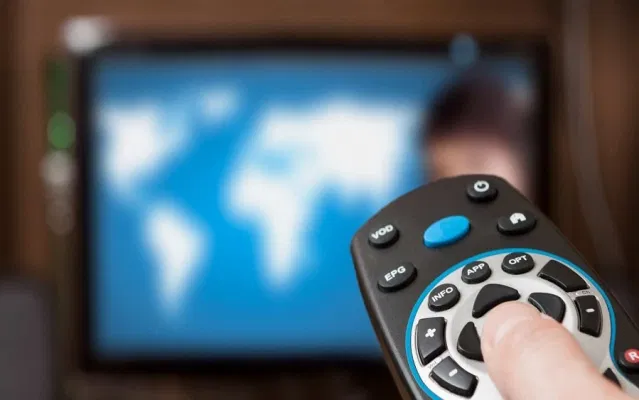 Leading entertainment company, DStv has launched an only streaming service. This time it's a standalone streaming service, allowing users to sign up for the full DStv experience without a satellite connection.
It's similar to Netflix or Showmax but with more options and only available in South Africa for now.
This new offering offers plans ranging from the lowest, Easy view plan which costs R29 ($1.8) to the highest Premium plan costing R819 ($53.4), there's also the option add movies and Dstv India for an additional amount.
But didn't DStv just launch something else recently?
Yes, DStv also recently launched its new Explora Ultra decoder which includes a built-in Netflix app and the ability to add your Netflix subscription cost to your DStv bill. A partnership with Netflix.
How's DStv doing?
In its half-year report for 2020, DStv for the first time crossed the 20 million subscriber mark. Out of the 20.1 million subscribers, 43% (8.7 million) are in South Africa while 57% (11.4 million) are in the Rest of Africa. Despite having the majority of its population in the rest of Africa category, MultiChoice's revenues are still mainly from its South African audience.
Big picture: DStv, like other companies, has seen a decline in revenue due to the pandemic this year, and with Netflix and other African streaming platforms like Iroko, iflix and Airtel TV on its hills, DStv is releasing multiple products to meet the needs of its diverse consumers, starting with its most profitable market.
Question on my mind: What's the plan for Showmax with this new product?
Please fill this Survey, It'd take you only 30 seconds.
WHAT ELSE ARE WE READING?
Over to Muyiwa to end the week with a bang
– Daniel