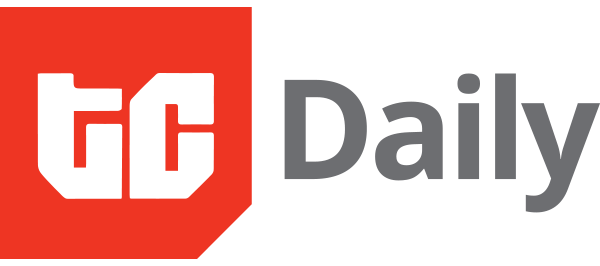 IN PARTNERSHIP WITH

Good morning.️
With Bitcoin continually breaking it's all-time high record, I can't help but wonder what else is growing at an astonishing rate but isn't getting much attention?
In today's edition:
Bitcoin
M-Pesa
Biggest stories of 2020
WHAT'S YOUR BITCOIN STORY?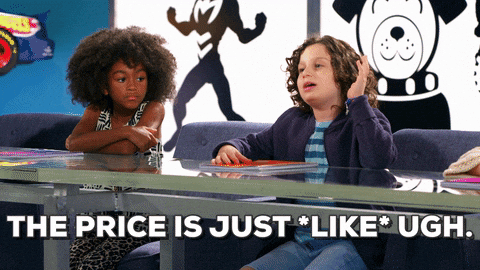 Every time Bitcoin crosses some price threshold, there are a bunch of people like me who say to themselves, "I should have bought it at that last price."
When Bitcoin crossed the $20k mark, maybe you could have told yourself that it possibly couldn't go anywhere but down… but here we are.
A timeline:
Year-to-date, BTC is up more than 275%, you'll be hard-pressed to find any trader with anywhere near those returns.
On December 1, 2020, BTC was trading at $19,328 and it seemed a little unlikely that it would end the year at above $20k. But it did just that on December 16th
BTC surged past $27,000 on Sunday morning, before racing past $28,000. It eventually settled at $27,604.6, up 9.63% in the last 24 hours.
What's driving the blitz?
According to a few sources, institutional investors are putting money into bitcoin funds. MassMutual put in $100m in December and Guggenheim put up 10% of its $5bn macro fund.
In addition to all of these, if companies like Elon Musk's Tesla convert their balance sheet into BTC, it could mean an even bigger movement.
PARTNER CONTENT
"We have put together a nice holiday challenge for software developers across Africa. Join the Flutterwave Developer Challenge to compete with devs to build great solutions with our v3 APIs. Over $23000 worth of prizes to be won. You can learn more and sign up here."
M-pesa is cutting its fees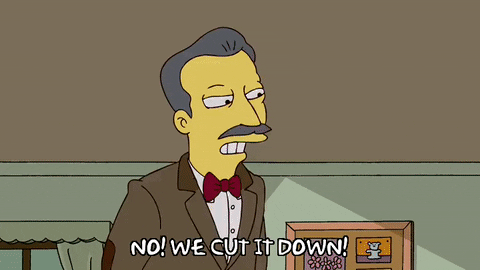 Last week, Kenya mobile network operator Safaricom announced it'd reduce M-Pesa's transaction fees, taking effect from the 1st of January, 2021.
Backstory : For years, M-Pesa's transaction fees have been thought to be quite high despite its ubiquitousness in Kenya. And for customers, this has always been a huge concern even though they have all had little choice but to stick with the service. Earlier this year, due to the pandemic and economic circumstances the Central Bank of Kenya imposed zero fees on M-Pesa transactions to ease financial burdens. This imposition meant a reduction in the revenue but also saw M-Pesa's transaction volume grow by 32.9%.
What changes should we expect?
M-Pesa's tariff is to be reduced by up to 45 percent, and this will affect more than 90 percent of all customer's transactions. For instance, it will now cost KES 6 ($0.055) to send between KES 101 (($0.93) and KES 500($4.6), down from KES 11($0.1).
In addition to the reduced fees, all transactions of KES 10 ($0.92) and below will remain free. Also, all M-PESA customers will continue to enjoy free transactions between M-PESA and bank accounts.
Dig Deeper: It Took A Pandemic For Safaricom To Finally Heed & Cut High M-Pesa Fees
Something else to consider: In TechCabal's last edition of Building the Future with Nigerian entrepreneur
Iyin Aboyeji, he addressed the claim that in countries like Kenya, where Mobile Network Operators and Mobile money Operators are big, local fintechs remain small. Aboyeji would prefer that M-Pesa opens up its APIs to allow other players come into the space, rather than gatekeeping the ecosystem.
Dig Deeper: Listen to his short response here.
Quiz
How much market share does M-Pesa have in Kenya?
*The answer to this question is at the end of the newsletter.

BIGGEST STORIES OF 2020
African countries and taxes on digital services
In 2014, South Africa implemented a 14% value-added tax (VAT) on digital imports, making it the first African country to introduce digital taxes. The Zambian government also announced a daily tariff of $0.03 on internet phone calls in August 2018. Over the years African countries have been embracing the idea of digital taxes, with Uganda, Algeria, Nigeria, Kenya, Angola and many others also introducing taxes on digital services.
While taxes are undeniably a large source of revenue, they are also an effective way of stifling digital activity. With Africa's digital economy set to hit over $300bn by 2025, these taxes are counter-productive for the sector.
In this article from the TC Insights team, Bolu wrote about the rise of taxes on digital services in Africa and its consequences.
Read: TC Insights: Digital taxes – Revenue source or the bane of Africa's digital economy?
WHAT ELSE ARE WE READING?
Written by – Daniel Adeyemi
Edited by – Edwin Madu
Advertise
To advertise with us, send an email to