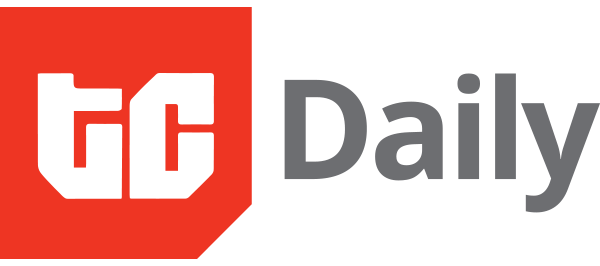 IN PARTNERSHIP WITH
Good morning ☀️ ️
Yesterday, Bitcoin hit a new all-time high: 1 bitcoin = $43,730.
The reason: Tesla invested $1.5 billion in Bitcoin and plans to accept it for vehicle payment.
In today's edition:
Smartphones vs the Digital Camera Market
Crypto in Nigeria
Covid-19 in South Africa
Say Cheese: Smartphones vs the Digital Camera Market
Last year, only 9 million cameras were sold, down from 122 million in 2010.
The cause : Smartphones.
In 2020, Apple sold 206 million iPhones; each one had a camera. That's more than all the cameras sold over the past six years.
As this chart shows, smartphones are eating up the digital camera market.
The reasons : Demand for the small, everyday cameras that most families owned in the past has shrunk to microscopic levels. Smartphones are simpler to use, are part of consumers' daily activities and cameras can be controlled through software apps. The image quality is good enough and getting better by the year.
Recently, a Canon executive pointed out that soon there will be roughly 10 million standalone cameras sold every year.
What happens to Camera makers
The big four camera makers — Canon, Nikon, Fuji, and Sony — who ship over 10 million units combined yearly will be left to fight over what's left of the market.
Sony should thrive because it makes sensors for everyone, including smartphones (and specifically, the iPhone).
High-end camera brands like Leica, Hasselblad, and PhaseOne might not be affected since they're patronised by brand loyalists and those in need of specialised devices.
Read further: iPhone vs Camera, Bezos Flying Rockets + Some Good Reads
PARTNER CONTENT
Countering the claims made by the CBN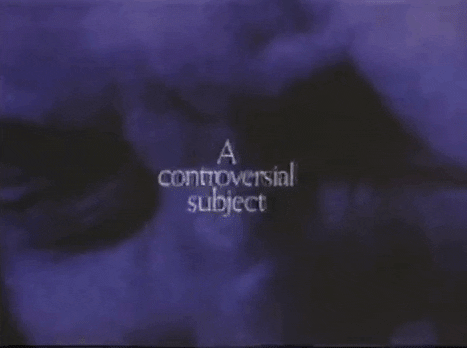 The Central Bank of Nigeria has followed up with a statement clarifying their reason for the ban on crypto trading.
The reason: It sees cryptocurrencies as a threat to the country's financial system.
In the five-page statement, the CBN went on to list the reasons why it banned cryptocurrency trading. I'll go over them and also make counter-arguments.
Cryptocurrencies aren't a legal tender and are issued by unregulated and unlicensed entities.
While it's arguable whether cryptos are legal tender or not, they also take the form of commodities and securities, and there's no law in Nigeria that prohibits the trading of cryptocurrencies in either form. In September 2020, Nigeria's Securities and Exchange Commission (SEC) released a statement of intent, where it recognised crypto as securities to be registered with the commission.
Cryptocurrencies are used for money laundering purposes and to finance terrorism.
Fraud and money laundering have been going on with government-issued currency before and after the advent of crypto. How did the government resolve this? By mandating financial institutions to be compliant to anti-money laundering (AML) and know your customer (KYC) rules.
Also, in the case of South Africa, defenders of cryptocurrency were quick to point out that it's not crypto that scams people. It's people who scam people.
Cryptocurrencies are speculative assets where investors can lose their money due to volatility.
Just two weeks ago, everyone was talking about how stocks like AMC and Gamestop disrupted the US stock market with extreme volatility driven by Wall Street – Reddit clashes. Simply put, market fluctuations are not peculiar to crypto, they happen in the stock market too.
Also, there's been the introduction of less volatile cryptocurrencies: stablecoins. The US government recently said banks can now conduct payments using stablecoins.
Looking ahead: The CBN gave examples of countries where trading crypto has been prohibited across the globe, but overlooked countries like Germany, Malaysia, Singapore, and Japan which have regulatory frameworks for crypto exchanges that give room for licensed crypto brokers.
Dig deeper:
Reviewing CBN's reasons for restricting cryptocurrency in Nigeria.
Nigeria's crypto ban: Is there still space to advocate?
PARTNER CONTENT
As industry experts and architects of continuity, Vertiv collaborates with customers to envision and build future-ready infrastructure. We leverage our portfolio of hardware, software, analytics, and services to ensure a customer's vital applications run continuously, perform optimally, and scale with business needs.Vertiv | LinkedIn
South Africa halts rollout of the AstraZeneca Covid-19 Vaccine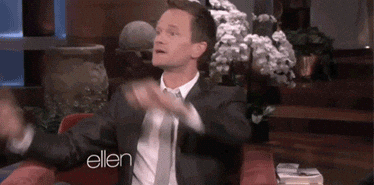 On Feb 1, South Africa gave a hero's welcome to its first COVID-19 vaccines — 1 million doses of the AstraZeneca vaccine produced by the Serum Institute of India.
But now it's halting the rollout because the vaccine isn't effective against the new coronavirus variant. A new analysis suggests the shot "provides minimal protection" against mild disease caused by the new coronavirus variant circulating in South Africa.
The AstraZeneca vaccine is among the least expensive and most widely available of the Covid-19 vaccines that have so far been developed
Digging Deeper: Before this new variant of COVID-19 became common in South Africa, the vaccine reduced mild cases of the disease by about 75%. But once the variant became prevalent, that number dropped, and cases were reduced by only 22%.
Next step: AstraZeneca has started adapting their vaccine to work against the new variant of COVID-19 and expect it to be ready for delivery in the fourth quarter of the year.
What will happen to the vaccines now?
It's not clear.
Shabir Madhi, professor of vaccinology says it could be "reckless" to simply let doses of the AstraZeneca vaccine expire without administering them given the possibility that the vaccine could reduce severe disease.
PARTNER CONTENT
Written by – Daniel Adeyemi
Edited by – Edwin Madu
Advertise
To advertise with us, send an email to