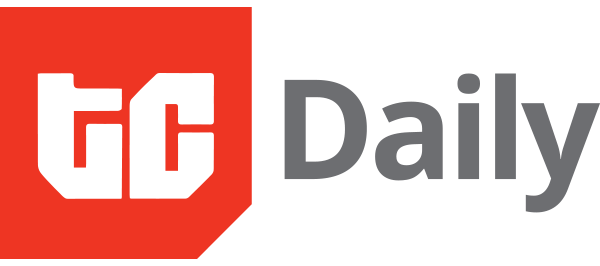 IN PARTNERSHIP WITH
Good morning ☀️ ️
It's been a year since the WHO declared corona virus a pandemic, how time flies. Today's guest writer is Zainab Daham, the Global Head of Communications at mPharma.
In today's edition:
Combating inequalities in tech industry
Glovo is on its way to Nigeria
mPharma's expansion
TC Insights: Funding Tracker
It is time for Africa to combat inequalities in the tech industry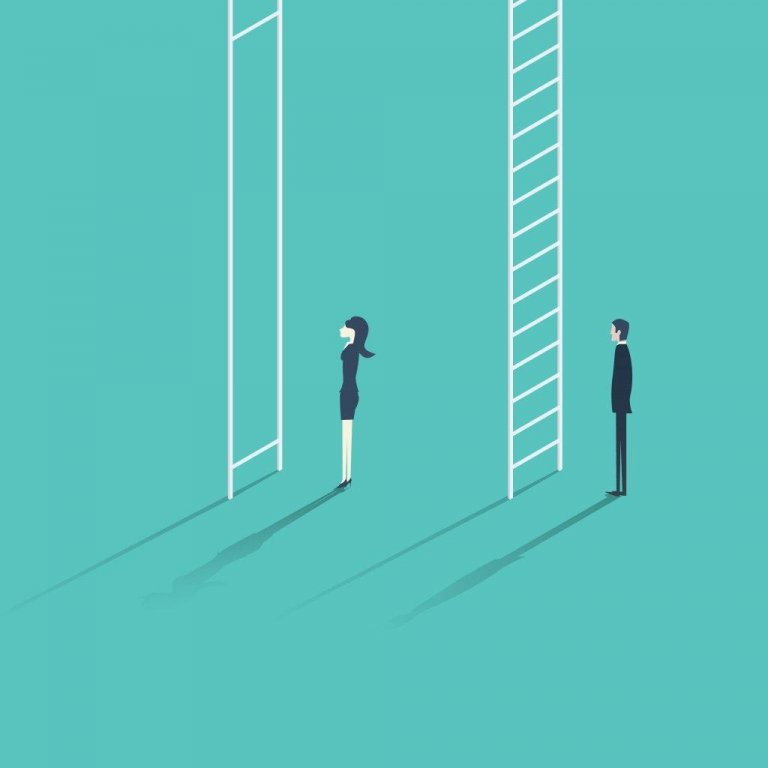 This week the world marked International Women's Day, celebrating women's achievements, empowerment, inclusion, and equality.
Over the last decade, there has been tremendous progress towards gender equality, more girls are going to school, more women are serving in parliament and leadership positions and organizations are implementing policies to advance equality.
In Africa, the continent is celebrating the appointment of Nigerian economist Ngozi Okonjo-Iweala as the first woman and African to head the World Trade Organization.
The growth of Africa's technology sector and the mobile technology revolution has seen an increasing number of African women taking the lead in the space as start-up founders, innovators, coders, engineers, and executives in some of the world's leading technology companies. A great example is right here, at home, in Kenya, where organizations such as Microsoft and Visa are headed by women.
However, despite these gains, many challenges remain and there is room for more. A few days ago, Nanjala Nyabola wrote a very interesting piece for VOGUE titled, In Nairobi, female coders are flipping the Silicon Valley trope on its head.
The article discusses how women are at the beating heart of Africa's unlikeliest tech success stories and how society still routinely treats the work of women as secondary.
However, a group of Kenyan women is at the forefront working to increase the visibility and influence of women in tech by providing the mentorship and skills that young women need to succeed in the most competitive tech markets in the developing world.
I recently spoke to Radhika Bachu, CEO and co-founder of an early-stage tech startup in Kenya, Ndovu, a platform that provides easy access to financial markets, on the challenges she faced as a female entrepreneur.
Bhachu has experienced gender bias from investors, where she has been asked when she plans to have kids, she has learned that there is limited funding available for women, and at times, despite leading meetings, some investors communicate directly to her male co-founder who was not contributing to the conversation.
We are at a changing point where we need to realize that no meaningful progress can be achieved without women. At the end of the COVID-19 crisis, we must do things differently by fully harnessing the power of women in tech to realize a more equal and inclusive future.
PARTNER CONTENT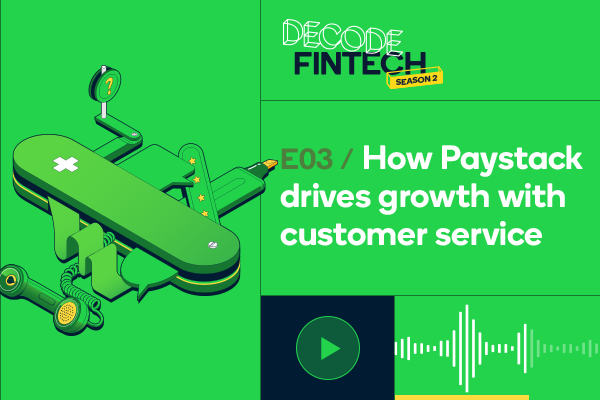 Want to get smarter about fintech in Africa? Listen to the Decode Fintech Podcast by Paystack!
How do you leverage customer interactions to grow your business? In this episode, Paystack's Customer Success Manager shares the key metrics he tracks, the tools his team uses, how to turn unhappy customers into brand advocates, and how Paystack uses customer service data to improve the product.
▶️ Listen to Episode 3: How Paystack Drives Growth with Customer Service
Global on-demand delivery startup Glovo is on its way to Nigeria
Glovo, a Spain-headquartered on-demand delivery platform will be launching in Nigeria soon. The Spanish unicorn present in 200 cities across the world refers to itself as an "anything" delivery app that delivers whatever you need, from food to your house keys, or even a drug prescription.
If Glovo sounds like a name you've heard before, that's because in 2019, the company initially announced that it would be expanding to other African markets, including Nigeria. But not much was heard following the announcement, and it didn't look like it was happening anymore.
We reached out to the company's manager for Sub-Saharan Africa, William Benthall who declined to comment on Nigeria launch plans at this time. However, we learned that Nigeria is just one of the African countries on their list.
"In terms of expansion, we just launched Ghana last week, and we are in Cote d'Ivoire, plus two East African markets and Morocco. We also plan to expand to Tunisia," says Benthall.
Read more: Global on-demand delivery startup Glovo is on its way to Nigeria
mPharma expands to Ethiopia
Yesterday, mPharma, the Ghanaian startup that manages prescription drug inventory for pharmacies and their suppliers, announced that it has entered Ethiopia through a franchise agreement.
This move will see mPharma enter its eighth market in Sub-Saharan Africa and third in East Africa.
mPharma signed a franchise agreement with Belayab Pharmaceuticals PLC to increase patient access to affordable and quality medications in Ethiopia, through its subsidiary, Haltons Limited. With the franchise, mPharma and Belayab Pharmaceuticals aim to open two operational pharmacies in Addis Ababa this year.
Currently operational in Ghana, Nigeria, Zambia, Rwanda, and Kenya, mPharma serves about a million patients every year through over 300 partner pharmacies and provides patients with affordable and high-quality medicines in its quest to build an Africa that is in good health.
Read more: Ghanian health startup mPharma launches in Ethiopia
QUIZ
Only 6 countries in the world give women equal legal work rights as men. Can you guess which?
*Answer found at the bottom of the Newsletter
Opportunities
TeamApt, the Nigerian fintech company that provides digital financial services solutions and payment infrastructure, has announced the launch of its first Women in Tech Internship Programme.
Applications close on Wednesday 17th March at 11:59pm (WAT) and successful applicants will be notified from Monday 22nd March.
Next step: Interested applicants can learn more and apply here
African tech vision program for female entrepreneurs
The African tech vision program aims to empower African female entrepreneurs at scale.
It's a 6-week virtual hands-on program that will help you scale your business.
Who is it for? Female founders with high interest to learn from and exchange with international mentors from the startup and tech scene. The program is free and designed for early-stage founders.
Learn more and register here
TC Insights: Funding Tracker
Quiz answer
Belgium, Denmark, France, Latvia, Luxembourg and Sweden. Source
Written by - Zainab Daham & Daniel Adeyemi
Edited by - Edwin Madu & Koromone Koroye