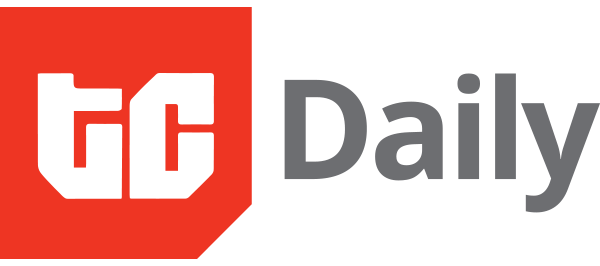 IN PARTNERSHIP WITH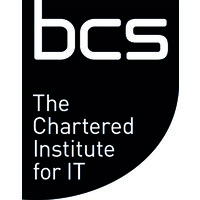 Good morning ☀️ ️
Fri-nally! It's Friday. Have a great weekend.
In today's edition:
Kuda Bank's Series A
Instagram Lite now in Sub-Saharan Africa
Netflix invests in South Africa
Huawei's new revenue stream
TC Insights
Kuda raises $25m to provide digital-only banking services to every African
Nigerian fintech startup Kuda has raised $25 million in a Series A. The Series A follows Kuda's $10million raise in November 2020, a feat cheered for being the largest seed round by an African startup.
How is Kuda doing?
In November, the company said it had 300,000 customers (which was a mix of individuals and sole-proprietor businesses) and was processing an average of $500 million worth of transactions per month.
Five months later, Kuda says it now has 650,000 customers. Ryan Laubscher, who recently joined Kuda as Chief Commercial Officer, told TechCabal that Kuda processed $2.2 billion in transactions in February 2021 alone – a staggering increase from $50,000 processed in February 2020.
Big Picture: While this is a great development, it raises the question of how Kuda Bank plans to serve every African without going offline.
In Africa, more transactions happen offline, and the internet adoption rate is slow. What's Kuda bank's plan for Africans offline?
Read more: Kuda raises $25m to provide digital-only banking services to every African
PARTNER CONTENT
Want to get smarter about fintech in Africa? Listen to the Decode Fintech Podcast by Paystack!
The moments that truly make a company are when things don't go as planned. In Ep. 4, Francis Appiah, Operations Manager at expressPay 🇬🇭 shares how his team leverages near-disappointing moments to turn customers into loyal brand advocates. .
▶️ Listen to Episode 4: How expressPay Builds Trust with Customer Service
Facebook is rolling out Instagram Lite in Sub-saharan Africa
A new lightweight version of the Instagram app called Instagram Lite has been launched in Sub-Saharan Africa.
The Instagram Lite app is available on Android and is less than 2MB in size - for context, the Instagram app is about 44MB. The new app also uses less data and works in all network conditions.
Using the app is very similar to the Instagram experience but will not include some features like Reels creation, Shopping, and IGTV.
Following Facebook Lite's successful roll-out a few years ago, Peter Shin, Engineering Manager for Instagram Lite said "We started testing the new version of Instagram Lite when people across the continent started asking for a Lite app for Android. The feedback was very positive and we are excited to launch it across the continent today."
Netflix invests in South African Movies
Netflix and the National Film and Video Foundation (NFVF) have announced a R28-million ($2m) partnership to fund the production of South African "micro-budget" feature films.
All of the movies funded through the partnership will premiere on Netflix.
The details
Six South African films will be funded in two streams:
Stream 1 R16 million ($1.1m) total— 4 Feature films by emerging filmmakers, capped at R4 million ($280k).
Stream 2 R12 million ($820k) total — 2 Fictional feature films by established filmmakers, capped at R6 million ($410k).
Filmmakers can apply here, the submission portal for funding will go live on 1 April 2021.

Why it matters: Netflix and other major entertainment companies are increasingly investing capital in African-made content. While Netflix's price is still mostly unaffordable to many in Africa, Netflix estimates African streamers will earn it $1.2 billion a year by 2025.
Quiz
For every group of 100,000 adults in Africa, there are __ banks, __ ATMs and __ mobile money agents.
*Answer found at the end of the newsletter
Making up for lost revenue
The US sanctions on Huawei have not left the company the same.
The Chinese technology firm has since been looking in different places to make up for the revenue it's lost. Last month, it was reported that Huawei was looking into using its facial recognition tech to help pig farmers identify individual pigs. This week, the company intends to charge smartphone makers a royalty to use its patented 5G Technology.
How much? A "per unit royalty cap" at $2.50 for smartphones capable of connections to 5G and previous generations of mobile networks.
Why this is possible
When a new generation of cellular technology is being developed like 5G, there's a need for global standards to be created. To create these standards technology companies such as Huawei, Nokia, Ericsson, Qualcomm and many others contribute to the standards development process. In doing this, these companies also create technologies that they then patent.
The patents which are critical to the standards of say 4G or 5G, will be considered as a "standard-essential patent" or SEP. This means if a smartphone maker wants to release a 5G handset, they'll most likely need to use the SEPs of one or more of these companies. In return, these companies can ask for a royalty fee.
Huawei has 3,007 declared 5G patent families, the highest out of any company in the world. It's estimated that 18.3% of these are SEP.
Are other companies asking for Royalties?
Yes, they intend to. In 2018, Nokia said the licensing rate for its 5G SEP portfolio will be capped at 3 euro ($3.58) per device. Ericsson said it will charge $2.50 to $5 per device.
Read more: Huawei to start charging royalties to smartphone makers using its patented 5G tech
PARTNER CONTENT
Looking to enter or develop a career in IT?
Join the BCS - British Computer Society for a free webinar on Thursday 25 March 2021. An interesting line up of speakers, including John Higgins, BCS President, British Nigerian computing child prodigy, Anne-Marie Imafidon and Richard Amafonye, CIO at Wema Bank will share their inspiring IT stories and the attributes clients look for while recruiting IT professionals.
Click here to join us.
TC Insights: Funding tracker
It's week 11 and while there were a lot of fintech deals, some money also went into the e-commerce sector.
Seven startups across Kenya, Nigeria and Zimbabwe received backing from the $2,000,000 Jua fund. Kenya's Insurtech Pula and Fintech, M-Kopa secured a total of $1,300,000 from the African Development Bank. Ghanaian e-commerce startups KudiGo and Boost Ghana received up to $120,000 from BFA Global while Nigerian transport aggregator, PlentyWaka got accepted into Techstars Toronto accelerator programme for 2021.
Other funding deals include:
Job Opportunities
Check out other opportunities on
our Job Opportunities page
Answer
For every group of 100,000 adults in Africa,there are 6 banks, 13 ATMs and 340 mobile money agents, according to a 2020 GSMA study on the state of the mobile money industry. Read more
Written by - Daniel Adeyemi
Edited by - Edwin Madu