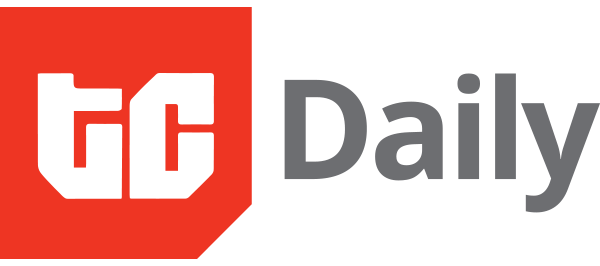 IN PARTNERSHIP WITH
Good morning ☀️ ️
While the team at Zoom were working hard to ensure people use the tool for more meetings, someone else created a way to opt out of these meetings by faking distractions. Meet Zoom Escaper, a tool that helps you leave Zoom meetings by feeding the sound of dogs, construction and even babies crying into your mic.
I hope my boss isn't reading this.
In today's edition:
Social apps looking out for kids
Gokada's new CEO
The 2020 wearables Market
Event
Instagram and Google are looking out for the kids
Different social apps are ramping up efforts to make the internet a safer place for kids. In 2015, YouTube created a new app, YouTube for kids, to protect kids from adult content and harassment. Yesterday, Instagram announced a few features to make instagram safer for kids.
Currently, Instagram requires users to be at least 13 years old. But people lie about their ages so it is possible that a chat going on right now is between a 70-year old man and a 10-year old girl who don't know each other.
To reduce the number of incidents like this instagram is introducing a new feature that prevents adults from sending messages to people under 18 who don't follow them.
In addition, to prevent conversations between adults and teens, Instagram will start using reminders or safety notices to encourage teenagers to be careful when engaging in conversations with strangers.
Read more: On Instagram, suspicious adults will no longer be able to send DMs to teenagers
And about Google
According to Google, two in five parents are not confident in talking about different tech-related topics with the kids and this includes discussions about things like screen time, digital wellbeing and discovering quality apps, games and activities. So Google created a website with detailed guides that spell out how to understand and control your kid's use of technology.
Zoom out: It's good to see big tech companies caring about the healthy use of their products.
PARTNER CONTENT
Want to get smarter about fintech in Africa? Listen to the Decode Fintech Podcast by Paystack!
The moments that truly make a company are when things don't go as planned. In Ep. 4, Francis Appiah, Operations Manager at expressPay 🇬🇭 shares how his team leverages near-disappointing moments to turn customers into loyal brand advocates. .
▶️ Listen to Episode 4: How expressPay Builds Trust with Customer Service
Meet Gokada's new CEO
2020 was indeed a wild year for Gokada.
A year ago the Nigeria-based last-mile delivery, logistics and transportation start-up was in the same shoes as Nigerian crypto exchanges, facing the hurdles of regulation.
In response to the ban by the Lagos state government, it had to lay off 80% of its workforce and pivoted to delivery. In the midst of all this, the pandemic happened which negatively impacted Nigeria's economy. Then the company tragically lost its founder, Fahim Saleh, in July 2020.
All through these, the company found a way to turn around its fortunes, thanks to Gokada's team and its Chief Operating Officer Nikhil Goel who was just appointed as its new CEO.
About Nikhil Goel
Goel first joined Gokada in 2019 as a Vice President of Rides, bringing with him extensive experience in the global last-mile logistics space. In India, Nikhil was General Manager of unicorn food delivery start-up Zomato, and then as Head of New Verticals at SafeBoda in Kenya.
He's been responsible for leading the company since Gokada tragically lost its founder, Fahim Saleh, in July 2020. According to Gokada, Goel has helped the company increase its revenue by 10X and grow it's delivery order volume by 100X, enabling the company to reach profitability in the past 12 months.
Read more: Gokada announces Nikhil Goel as new CEO
Apple continues to dominate the wearables Market
In 2000, the first Bluetooth headset was sold and the rest they say is history
According to global market intelligence firm IDC, 444.7 million wearable devices were sold in 2020.
Wearables, as the name implies are gadgets that can be worn as accessories, embedded in clothing, implanted in the user's body, or even tattooed on the skin. Think of headsets, smartwatches and others.
The details
2020 was the year that hearables (Smart headphones) became the must-have device as they provided a degree of privacy with most people working from home.
Hearables were the largest category of devices with a 64.2% share of shipments, followed by smartwatches with a 24.1% share.
The Top five wearables sellers in 2020
Apple: Apple is the biggest player on the market, it shipped 151.4 million wearable devices controlling 34.10% of the market.
Xiaomi: Coming in a distant second position Xiaomi shipped 50.7 million, with an 11.40% market share.
Huawei: While still struggling with the sanctions imposed by the US, Huawei came in third selling 43.5 million devices, with a 9.8% market share.
Samsung: Closing in on Huawei, the world's top smartphone seller Samsung shipped 40 million wearables, it has a 9% market share.
Fitbit: A pioneer in the wearable market, Fitbit which was recently acquired by Google, sold 12.9 million wristbands in 2020, controlling 2.9% of the market.
Big Picture: Apple wasn't the first to make a smartwatch or a headphone but it's found a way to capture the market. Instead of just relying upon the bespoke engineering that goes into the making of a smartwatch, Apple made sure that it marketed the health and wellness features of the Apple Watch. For Airpods, Apple made it appealing to use.
In all this, Apple's market share of airpods is falling due to lower end alternatives but its sales are increasing as the wearables market keeps growing.
Opportunity
SME.NG, Nigeria's gender lens impact investment platform is launching its e-marketplace (the Ebi Market). The online platform will democratize access to finance and e-commerce for women entrepreneurs in Nigeria.
The platform is a direct response to the impact of COVID-19 on women-owned businesses in Nigeria to ensure they remain sustainable and resilient to economic shocks and will create better economic opportunities for women-owned businesses.
The Ebi Market will be unveiled on the 25th of March 2021. To be a part of the event, please registerhere.
Event: TechCabal Live with Tsakane Ngoepe
This Friday, March 19 by 11 am, we'll be having a chat with Tsakane Ngoepe, Chief of Staff at asset-financing platform M-KOPA. Among other things, Tsakane will be discussing how to get more women in senior leadership in African tech.
Every year, there's new data showing the dearth of women in top management roles in African companies and explaining why the continent needs more women functioning in senior capacities, but how do we actually get more African women to the top of the ladder?
On this TC Live episode, Tsakane will share her thoughts on getting more women involved in Africa's tech industry, as well as key lessons for African founders and executives. She will also discuss how startups can manage complexities as they grow.
Register here
Written by - Daniel Adeyemi
Edited by - Edwin Madu