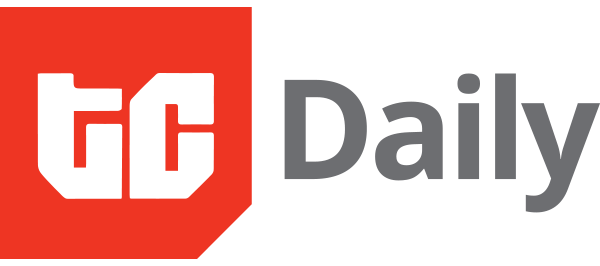 IN PARTNERSHIP WITH
Good morning ☀️ ️
Nigeria is now in the second week of the government-imposed Twitter ban.
Meanwhile, in the midst of ongoing talks between the government and Twitter, many Twitter users have turned to VPNs for the first time. This guide will help you understand how VPNs work and how they protect you while you browse online.
In today's edition:
Nigeria plans to launch a digital currency before 2022
Multichoice increase stake in BetKing
TC Insights
Nigeria plans to launch a digital currency before 2022
In February 2021, the Central Bank of Nigeria restricted the activities of cryptocurrency exchanges. Now it's looking to pilot an official digital currency in 2021.
Why would the CBN get into digital currencies?
According to Rakiyat Mohammed, a CBN director in charge of the IT department, about 80% of central banks in the world are currently exploring the possibility of issuing central bank digital currency and Nigeria cannot be left behind.
In April of last year, China became the first major economy to pilot a digital currency and is working towards achieving a wide, domestic use of the digital yuan by the 2022 Winter Olympics in Beijing.
Last year, the Bahamas launched the world's first central bank digital currency. Other countries where national digital currency trials are ongoing include Indonesia, Norway, Japan, Sweden and South Korea and in Africa, Egypt, South Africa, Ghana, Morocco and Kenya are exploring the technology's feasibility.
Zoom out: Nigerians haven't stopped trading and using cryptocurrencies despite the restriction. Beyond not wanting to be left behind, launching a digital currency is a move to revive remittances into the country. Direct remittances into Nigeria plummeted last year due to the pandemic.
PARTNER CONTENT
Can you smell what TechCabal is cooking?
MultiChoice now owns almost half of BetKing
Seven months ago, when South African entertainment company, Multichoice bought a 20% stake of Betking for a reported $100m, it came as a surprise to many.
Last week, MultiChoice bought an additional 29% for $281.5m, a move that means it's 1% shy of owning half of the sports betting and gaming company.
Why this move?
In short: Multichoice is expanding the entertainment options available to consumers; investing in sports betting and gaming (BetKing) is a great way to expand their suite of entertainment services.
In the words of Multichoice: "Consumers have a growing abundance of entertainment options available to them. It is therefore important for MultiChoice to maintain its relevance and grow its share of engagement time and consumer spend by expanding its entertainment platform with a more comprehensive offering and a greater number of products and services,"
How's BetKing doing: As at Dec 2020, it grew it's annual revenue by 42% from $54.7m in 2019 to 77.9m and it's net asset value stood at $100.2 million.
Zoom out: Africa accounts for only 2% of global sports betting revenue. According to Technavio, between 2020 and 2024, the sports betting industry is expected to grow by more than $134 billion, at a Compound Annual Growth Rate of 10%.
Read more: MultiChoice is increasing its stake in BetKing for $281.5 million
PARTNER CONTENT
The Catalyst Fund Inclusive Digital Commerce Accelerator is looking for growth-stage companies solving business/ operational challenges faced by small businesses in Ghana. To express interest, fill the form here by June 22.
Opportunity
FSI Business Validation Series
Learn how to make your first Sale with Olaoluwa Awoojodu, CEO, E-Settlement Ltd on Friday 18th June.
Register here
PARTNER CONTENT
Seamfix, a people and software development company, is pleased to announce its business expansion to the UK market and a new office branch in Berkshire, England. This decision to expand her brand presence to the UK was a necessary step towards spreading the company's global reach and living up to her mission to empower companies globally with enabling innovative technologies.
TC Insights
JOB OPPORTUNITIES
Check out other opportunities on our Job Opportunities page
Written by – Daniel Adeyemi
Edited by – Edwin Madu & Koromone Koroye