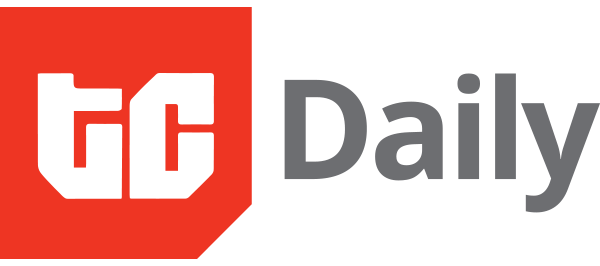 IN PARTNERSHIP WITH
Good morning ☀️ ️
It's Friday and I'm looking forward to a weekend full of sleeping, eating and tweeting – via VPN of course.
In today's edition:
Quick Fire 🔥
Bolt's electric tuk tuks in Kenya
Yes there's a ban, but is it legal?
Netflix and chill… and shop
TC Insights: Funding Tracker
Quick Fire 🔥 with Peace Itimi
Explain your job to a five-year-old
I work in marketing, growth marketing specifically. So my job is to make sure that whatever product I am working on, is known by the people it's being built for, that is the users or the target audience. My job is to make sure these people know about the product and its benefits; my job is to also make people like and love the product so that they then become interested in using these products and paying for it.
What's something you wish you knew earlier in your career/life?
I think something that I wish I knew earlier in my career is that there is no one way to succeed. You don't have to work at the biggest companies to be successful or to be rich. You don't have to do certain kinds of jobs to be happy at it. Different people have different career paths and journeys and it's okay. Some people will stay 10 years at a specific job, while others will move every year. There's just no one way to success or no one way to having the ideal career path. Just make the best of your journey.
What's the best advice you've ever received in your career?
Fail as fast as you can, learn from it and keep moving
What (singular) achievement are you most proud of?
I'm really proud of so many things. I'm proud of the products that I'm working on and the massive growth that I keep seeing every day, every week. I'm talking about the numbers and the volumes. It's amazing to see that something can go from ground zero to high volumes and millions of dollars in revenues, in a month or a few weeks.
I'm also really proud about being able to interview Seth Godin, he is an icon in the marketing/tech industry and just having a conversation with him was a validation that I'm doing something right.
Tell us about something you love doing that you're terrible at. And tell us about something you really do not like doing that you're great at.
Something I am terrible at is singing and dancing. I have absolutely no creative talent but I will still sing off-key and dance offbeat lol.
I think I like everything I am great at – from sleeping to teaching to growth marketing stuff.
What new ways of doing things will you keep from this past year?
Remote work DEFINITELY. Also virtual events and meetings over physical ones. I want to stay in my house lol.
Peace Itimi is a growth marketer at Hover.
PARTNER CONTENT
Can you smell what TechCabal is cooking?
Bolt introduces electric bikes and tuk tuks in Kenya

What has a super app and is trying to battle fuel price hikes in Kenya?
Bolt
The ride-hailing company introduced electric bikes, tuk tuks, and scooters on its Kenyan platform.
This is good news. But also, why?
Well on one hand there's the issue of trying to reduce their carbon footprint.
A study by the Union of Concerned Scientists found that ride-hailing companies were responsible for nearly 70% more carbon pollution than the modes of transport they displace, like mass transit, biking, and walking.
And on the other hand, there's been an increase in the cost of fuel in Kenya. This even led to Bolt increasing fare prices in cities across Kenya.
Bolt is trying to battle both of these issues with electric vehicles that are safe for the environment and do not run on fuel.
Read more: Electric vehicles: Bolt's answer to carbon emissions, fuel price headaches in Kenya
PARTNER CONTENT
Future Africa has invested $3 million in 13 African startups in 2021, doubling its fund deployments for 2020. It's invested in companies like Termii, Ongair, Lami and Stitch and is on the way to invest $10 million this year.
Read its announcement here.
Is the Nigerian Twitter ban even legal?