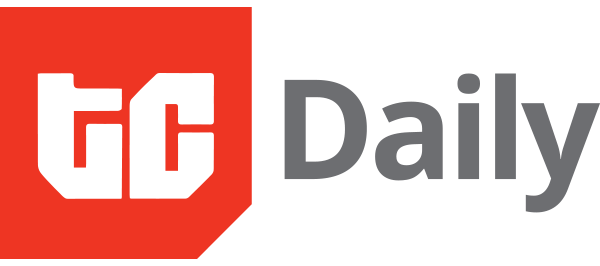 IN PARTNERSHIP WITH
TGIF 🎉


In more layoff news, Disney is dreaming up a nightmare with plans to lay off 7,000 of its staff in new plans to cut operating costs by $5.5 billion.
Also, Zoom—which experienced a 53% growth during the pandemic—is also laying off 1,300 workers as it fails to sustain its pandemic growth spurt. Unlike other companies laying off, Zoom's leadership team is also taking a brunt of the downturn. CEO and founder Eric Yuan announced that he cut his $300,000 salary by 98%. while other executives would take 20% cuts as well. The executives would also forgo all annual bonuses.
Other CEOs who have implemented similar policies include Goldman Sachs's David Solomon who took a 28% cut, Apple's Tim Cook who took a 40% cut, and Nestcoin's Yele Badamosi who took a 100% cut.
Meanwhile, three months after laying off 11,000 employees, Meta has hinted that it'll be laying off more workers in the coming months.
CRYPTO MARKET
Bitcoin

$21,806

– 3.53%

Ether

$1,539

– 5.27%

BNB

$305

– 4.28%

Solana

$20.75

– 8.11%

Name of the coin

Price of the coin

24-hour percentage change

Source:

CoinMarketCap
* Data as of 06:10 AM WAT, February 10, 2023.
QUICK FIRE 🔥 WITH EDIDIONG EKONG
Edidiong is a senior marketing executive driving growth for global fintech, digital entertainment, e-commerce, retail and payment companies in emerging markets.
Explain your job to a five-year-old.
I'll ask the child to imagine that his birthday is approaching and that he wants to throw a big party and invite all his friends to come and have a good time. As the head of marketing, it's my job to make sure everyone knows about his party and how much fun they'll have there, so they want to come to the party, that way he will have a lot of happy guests and a fantastic birthday celebration! To do this, I may send out invitations to everyone he wants to come, and I may even speak with his classmates and friends to tell them how great the party will be, so they want to attend the party.
Was marketing a career you decided to go into, or did you stumble into it?
My introduction to marketing began in 2012 during my undergraduate studies in mathematics. I could have learnt computer programming like many of my friends, but I developed a deep interest in consumer behaviour, design, digital media and data analytics. I was curious about why customers interacted with brands online. During this time, I also enrolled on the Google Ad Academy programme where I built digital skills and got certified in analytics, search advertising, display advertising, shopping and mobile advertising.
Afterwards, while still at university, I joined a cloud computing startup, ShareQube, as a digital marketing intern. Since then, I haven't looked back. Over the years, I have built my expertise and honed my skills, and I am grateful for the opportunities to work with tech companies of different sizes till today.
As the head of marketing, what's one misconception people have about your job?
One common misconception that many have about my job is that marketing is just about creating ads, cute commercials and promotions, or that marketing is all about sales. While advertising or sales is a part of marketing, there is much more to it. Marketing is about understanding the target audience, developing content and messaging that will resonate with them, and creating a strategy to reach and engage them effectively. It involves conducting market research, understanding consumer behaviour, product development, branding, data analysis, and continuous testing and refinement. These are just a few of the other areas we cover to achieve business objectives.
Can you describe the difference between marketing, sales, and growth in your own words?
Marketing is about understanding the target audience and creating a strategy to promote a product or service, thereby creating awareness and interest in it. Sales, on the other hand, is about converting that interest into actual purchases, closing the deal and selling the product or service to customers. Growth is about expanding a company's reach and increasing its market share and revenue over time; marketing and sales play a role in that.
Marketing helps to attract new customers, and sales is essential to close deals with those customers. All three areas are interconnected and critical to a company's success but have distinct roles and objectives.
What (singular) achievement working with startups are you most proud of?
This is a tough question because, over the years, I have hit great milestones in my career. A singular achievement would be helping Boomplay grow from 8 million to over 47 million users in Nigeria. It was also great working on some of the biggest and culture-defining entertainment events and music projects, including Felabration, Tiwa 499 Concert, and Burna Boy African Giant Lagos activation, to mention but a few.
In your experience, which marketing hacks work and which are pure scams?
This is another tricky question because what works for one company might not work for another; there is no one-size-fits-all strategy. The best marketing strategies focus on the customer, provide real value, allow for co-creation and allow customers to define their brand experience. One hack that has worked for me is using the Bullseye methodology for marketing. This helps me zoom in on the best ideas quickly and cheaply through successive rounds of quick parallel tests. It's simple, and it works.
What's something you wish you knew earlier in your career/life?
One thing I wish I had known earlier in my career is the importance of developing one of what I refer to as better products: people. By people, I mean building and maintaining relationships with colleagues, partners, and clients—or networking. A solid professional network is beneficial for growth and advancement; it opens many doors and opportunities and makes it easier to get advice and mentorship. People are willing to take a chance on you based on what a network of people says about you.
SAFARICOM LOSES $4 MILLION TO SIM CARD FRAUD
Kenyan telco Safaricom has fallen victim to a massive fraud scheme that investigators believe is worth over Ksh500 million ($4 million).
This week, the Directorate of Criminal Investigations (DCI) revealed that it had arrested eight scammers who were using fraudulently generated SIM card numbers to apply for loans from Safaricom's Fuliza service.
According to the DCI, investigations began in August 2022 after its Banking Fraud Investigations Unit (BFIU) received a report from Fuliza managers of an unusual spike in outstanding mobile money loans. Further inquiry revealed that one suspect had gained access to Kenya's National Registration Database where he registered hundreds of new SIM cards he later sold to accomplices who, in turn, used them to create fake identities.
"Over 123,000 new mobile phone numbers opted into mobile loans and took up loans in January 2022. Thereafter, the SIM cards were either fraudulently vacated or switched off and efforts to reach the customers turned futile. The suspects would initially borrow money and repay thereby improving their credit scores until the SIM cards achieved their limits when they would borrow for the last time before disposing of the SIM card," the DCI stated.
Eight suspects were arrested in the Kiamunyi and Kitale regions of Kenya where the DFI recovered 14 mobicom phones used in registering M-Pesa user SIM cards, six laptops, over 40 mobile phones, seven routers, and 1,000 Safaricom subscriber registration forms.
The suspects, presently in DCI custody, are awaiting arraignment in court.
SEND BY FLUTTERWAVE
Receive money from family and friends living abroad in minutes this holiday season with $end.
Visit send.flutterwave.com and do it now!
This is partner content.
A BARD AI MISTAKE
Google is quickly learning that children—even artificial ones—will embarrass their parents publicly.
Its ChatGPT rival, Bard, on Wednesday made a costly mistake that has cost the company 9% of its stock—about $100 billion of its market value.
What did Bard do?
It answered a question wrongly—and that's saying something about an artificial intelligence service that's supposed to use online information to give new, high-quality responses.
In a promotional demo video posted on Google's social media channels to demonstrate Bard's capabilities, the chatbot is asked, "What new discoveries from the James Webb Space Telescope (JWST) can I tell my 9-year-old about?" With much confidence, Bard churns out a number of responses, including the fact that the JWST was used to take the very first pictures of a planet outside the Earth's solar system or exoplanets.
This response is false because according to NASA, the first picture of an exoplanet was not taken by the JWST, but by the European Southern Observatory's Very Large Telescope (VLT) in 2004. Bard's response, however, stated that the JWST was the first to take pictures of one specific exoplanet, the LHS 475 b.
So Bard, like children are wont to, made a public spectacle that made onlookers question its parents capacity. Because it answered one question wrongly, the stock of its parent company Google plummeted and took $100 billion with it.
It's not all bad though, the company has bounced back up pretty easily as its set to reach a $2 trillion market cap once again.
TC INSIGHTS: FUNDING TRACKER
This week, Egyptian health tech company Yodawy received $16 million in Series B funding from Delivery heroes, AAIC investment, and Saudi's Dallah Al-Baraka.
Here are the other deals this week:
That's it for this week!
Follow us on Twitter, Instagram, and LinkedIn for more funding announcements.
REPORT: THE STATE OF TECH IN AFRICA
The numbers are in for 2022:
Africa raised $4.8 billion in Q2 2022 alone, up by 5% from 2021's total VC funding raised.
The fintech sector raised about 37% of funding in that period.
Acquisitions increased by 35% from 32 in 2021 to an all-time high of 48 in 2022.
Over 1,000 tech workers were laid off in Africa.
Technology in Africa is growing at an unprecedented rate and we want you to have a bird's eye view of it. The State of Tech in Africa report has launched.
IN OTHER NEWS FROM TECHCABAL
What else is happening in tech?