If you've always wanted to infuse your standard you@gmail.com address with a personalized feel, that may soon be possible if the latest feature Google is reportedly working makes it past beta.
According to gsmarena, Google is ready to launch a new custom Gmail address feature for standard Gmail users.
This is different from the Gmail for work feature, which has been available for a while, and requires a personal domain name with a $5 per user, per month pricepoint.
The new feature can allow for a standard Gmail address to be switched from you@gmail.com to something akin to you@youraddress.com by paying $2 fee.
The $2 is the basic plan and more expensive plans ship with more features.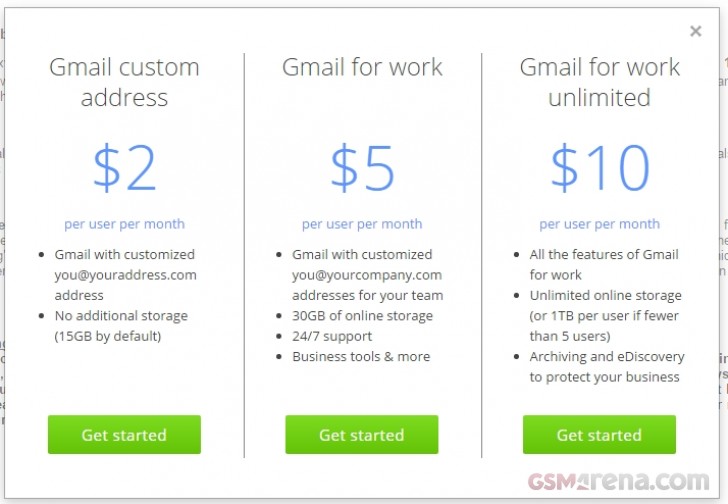 Google is yet announce this officially, but gsmarena says the company seems to be gauging user interests by selectively showing it to users.