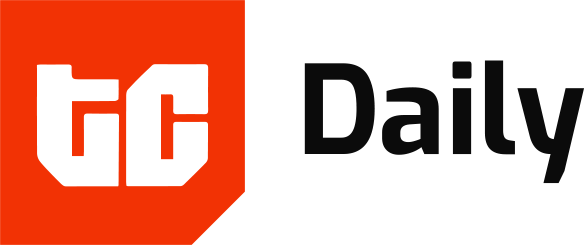 in partnership with
FLUTTERWAVE AND TANGERINE LIFE
27.04.2020

Hello, people. Welcome to today's edition of TC Daily. Please subscribe to our newsletter, if you are yet to.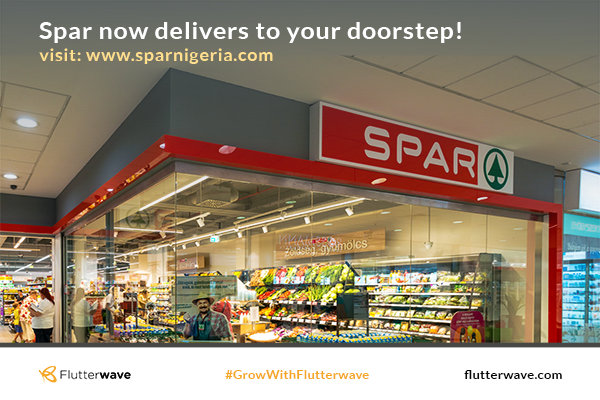 PARTNER CONTENT

Shopping in store is a little more high stakes than it used to be. Spar Nigeria, a full service supermarket has transitioned online to make it easier for you to get your necessities, thanks to Flutterwave. Order online, pay securely with Flutterwave and get your groceries delivered to you.

FINTECH

As far as beginnings go, OPay's entry into the Nigerian market went according to plan. Backed by a $50 million investment round in July 2019 and another $120 million investment round in November, OPay had the funding for its big dreams. 

The company launched a slew of verticals customers could access through the app: ORide, OCar, OFood, OList, among many others. Many of these apps caught on quickly and in major cities like Lagos and Ibadan, OPay became a household name. 

The company's motorcycle-hailing service was so popular, it claimed it had 1,000 bike riders. But starting with the Lagos state government's ban on commercial motorcycles, Abubakar Idris argues that 2020 has been a "tough year" for OPay. 

Another of its verticals, OCar has been affected by the coronavirus and the lockdown across many Nigerian cities. But despite present difficulties, the company is moving ahead with three new products. 

Will these products be enough to help OPay ride the tide in what is its most important test so far?

INVESTMENT

"Anti-fragility is the case for why Africa is more interesting than anywhere else" 

On Thursday, April 24, TechCabal held its second live session: The Bull Case: "Why this is the best time to invest in Africa" with Eghosa Omoigui, the founder of EchoVC. 

Eghosa Omoigui explained why this is the best time to invest, despite a global pandemic and an impending recession. 

Omoigui's believes that while reasonable anxiety exists over the return of many small businesses in the US after the crisis, African businesses have adapted a resilience to disorder and uncertainty over time, making them suitable opportunities for investors.
"My view is that capital should chase antifragility and it exists in spades in Africa," Omoigui added.

TechCabal's Alexander Onukwue wrote this brilliant recap of the conversation here.

WFH

Is working from home a passing fad or is it here to stay?

In South Africa, the prevailing feeling is that working from home will remain popular after the COVID-19 pandemic passes. 

Many tech companies are working through the challenges and fears they once had about employees working from home. Euphoria Telecoms and Micro Focus are two companies that believe that companies will have a remote working policy in place by the end of the lockdown. 

Bradley Prior writes on work life after COVID-19 in this article. 

DIGITAL NOMADS

What is technology like in Nigeria's more remote areas? Iyke, a civil Engineer who lived in Chibok talked to TechCabal about his experience.

Here are some spoilers: Chibok, a town in Borno state is 27-hours by road from Owerri, Imo state. 
Bonus:  The nearest ATM is some 7-hours away.

No more spoilers, read about Iyke's experience here.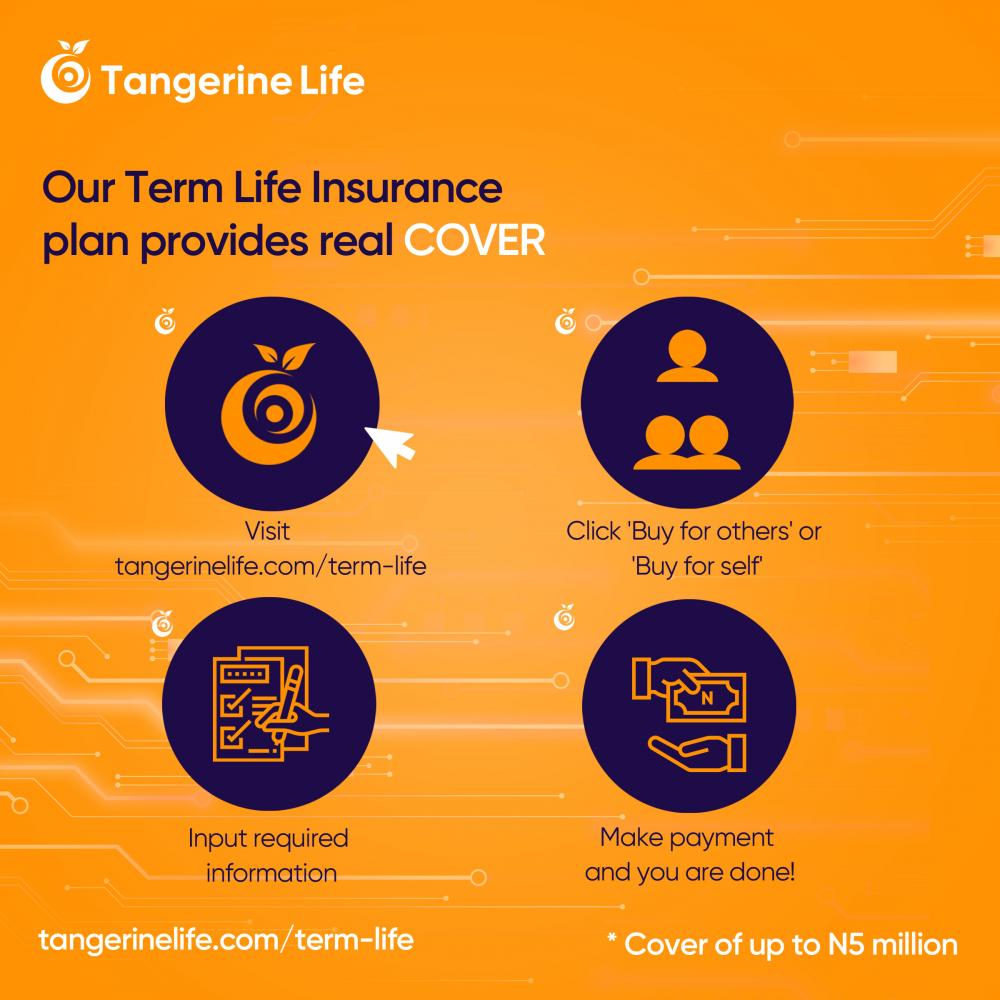 Tangerine Life provides comprehensive life insurance cover that cuts through the COVID-19 pandemic exclusions and offers redeemable value during your lifetime. 

Get up to ₦5,000,000 guaranteed cover.

Visit Tangerinelife.com/term-life to begin

CYBERSECURITY

With more people working from home now than at any other time in recent history, cybersecurity threats are increasing. 

iAfrikan put together this helpful resource to help you work securely from home.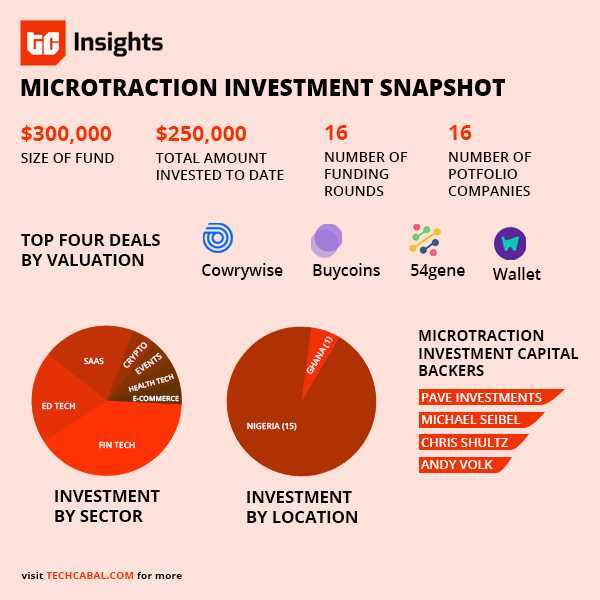 TC INSIGHTS

Microtraction prides itself as the VC firm for "remarkable technical founders." 54Gene, one of its portfolio companies recently closed a $15 million Series A round. 

Another, Cowrywise, is a leading savings and wealth management app in Nigeria. Founded by Yele Bademosi, Microtraction invests in early-stage companies and provides operational support for market growth and expansion.

To grow its portfolio beyond the current span of 16 companies, Microtraction now has a Ventures scout scheme. The VC firm plans to expand its horizon beyond Nigeria to other African countries, with the same focus on identifying innovative companies and giving them their first cheque.
Are you an investor or founder interested in getting access to free and premium TC Insights reports and analysis? Please fill this form to let us know your interests.

WHAT WE'RE READING

+ A few countries have started conversations about re-opening their economies as lockdowns look ineffective in the long-term
+ Edtech is booming right now, but is that growth sustainable overtime?

That's all folks,
Have an awesome week!- Olumuyiwa
 Share TC Daily with your friends!
   

Copyright © 2020 Big Cabal Media,All rights reserved.You are receiving this email becauseyou signed up on TechCabal.com
Add us to your address book
Sent to: _t.e.s.t_@example.com
Big Cabal Media, 18 Nnobi Street, Surulere 23401, Lagos, Nigeria