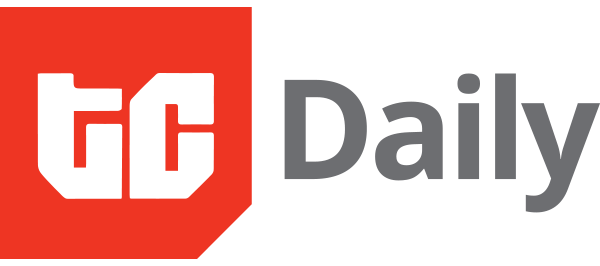 Good morning☀️
Will free podcasts soon become a thing of the past? That's what a lot of people are asking now that Apple has confirmed that it is lauching a subscription service for podcasts.
In today's edition:
Follow the money
TC Insights
Digital lending
FINTECH IS HOT BUT CLEANTECH IS ON ITS HEELS
The COVID-19 pandemic was expected to slow down economic activity in Africa. Lockdowns across Africa delayed funding activity in the second quarter of 2020, but investors soon proved that "the new normal" wasn't just talk.
By Q3, startups and investors were closing deals and there's no doubt that video conferencing would have played a big role in making many of those deals happen.
In all, investors put in $2.4 billion across startups in Africa throughout 2020 according to data from Briter Bridges. This number was $2.5 billion 2019.
Where did all that funding go? Like 2019, Fintech continued to be the sector most favoured by investors in 2020 with 31% of funding. Flutterwave and Jumo led the way for fintech early in 2020 and the momentum continued through the year except for the slowdown in Q2.
Despite fintech's popularity, cleantech was the second most popular sector for funding as it got 22% of funding in 2020. In January 2020, Rensource raised $3 million and in September 2020, TechCabal reported that Auxano Solar received $1.5m in funding.
While last year was promising, cleantech is speeding out of the blocks this year as well with DayStar Power securing $38m in Series B funding last week. Will cleantech overtake fintech as investors' favorite sector this year?
TC INSIGHTS: TRUDGING ALONG
Henry is a sesame seed farmer in Nigeria. He transports his seeds to Europe through his friend in Ghana. Normally, a road trip from Nigeria to Ghana shouldn't take up to 12 hours. But due to problems with customs, security and finding a reliable transport company, the trip takes 1 week.
Improper storage conditions cause 2 of his 5 tonnes of seed to spoil. On reaching Ghana, the importers say they can only afford to buy 2 tonnes. A tonne of sesame seeds cost between $700- $1800 and at the end of the week, Henry had lost almost $4000.
The World Bank measures the logistics performance of regions of the world by taking an average of the performance index of customs, infrastructure, international shipments, logistics competence, tracking & tracing and timelines. With a ranking of 1 (lowest) to 5(highest), Sub-Saharan Africa ranks the lowest with a score of 2.45.
According to Obi Ozor, CEO of Kobo360, an African company digitizing cargo delivery, his first experience with logistics exposed him to how much cost is incurred due to the slow movement of goods, and how unaffordable it is for most people. In a 2018 report by the Lagos Chamber of Commerce, Nigeria loses about $19 annually due to red tape (excessive bureaucracy), delays and corruption at its port.
Like most sectors, technology is transforming the logistics industry and digital logistics companies like Nigeria's Kobo360 and Ghana's Truckr are looking to solve problems of security, tracking of goods, accessibility to drivers and high logistics cost. Kobo360's e-platform allows cargo owners to link up with drivers and also enables them to track the movement of the goods. Obi Ozor also estimates that the platform saves users about 7% on an average in logistics costs. It also protects its drivers from theft by allowing them to store their money in the app.
Get TechCabal's reports and send us your custom research requests here
QUIZ
Africa is one of the sunniest continents in the world, What percent of its land receives more than 2,0000 KW hours of solar energy per square kilometre every year?
*The answer to this question is at the end of the newsletter.
PARTNER CONTENT
Insurance is not just a reserve for big businesses, and in order to drive Nigeria's digital economy, it must be allowed to take a front seat, especially in the informal sector.
On Friday, the 5th of February, 2021, TechCabal in partnership with VerifyMe will host another episode of Digital Identity Matters tagged "Why insurance is important for the growth of Nigeria's digital economy".
The event will feature speakers including Adia Sowho of Thrive Agric, Bayo Adesanya of AXA Mansard Insurance, and Esigie Aguele of VerifyMe.
Click here
to book a slot!
ACCESS TO CREDIT
In 2021, my first article was about how Nigeria's digital lending sector saw a lot of activity in 2020. While there is no shortage of digital lenders, the problem has always been around access to data to help those lenders make better lending decisions.
In several conversations with players in the lending space, I got the sense that startups are bringing interesting solutions to lending. One such startup is OZE, a Ghana-based startup that raised $700k last week.
The OZE app is habit-forming and lets small business owners track expenses and income. The app uses this information to determine the capacity of a business to take loans. With access to most of the financial information about a small or medium business, making a lending decision regarding that business will be easier.
OZE says it has its proprietary technology and that it is also expanding to Nigeria so you know I'm already on that story like white on rice.
Go deeper: OZÉ Raises $700k To Digitize African MSMEs & Offer Them Affordable Capital
Job Opportunities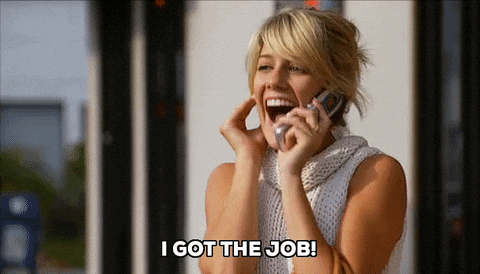 Written by – Olumuyiwa
Edited by – Edwin Madu