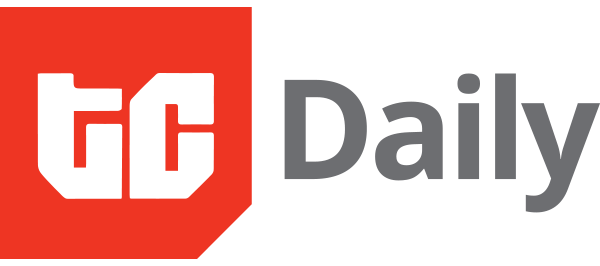 IN PARTNERSHIP WITH
Good morning ☀️ ️
Our charge to you is to do something this weekend that your future self will thank you for. Today's guest writer is Jessica Hope, Founder and CEO of
Wimbart
. Jessica looks back at major events this week.
In today's edition:
CBN vs Crypto
Elon Musk
NIN versus BVN
Insights
CBN VERSUS CRYPTO
Last Friday afternoon, Nigeria's central bank dropped a five-page
press release
that called for banks and other financial institutions to close the accounts of cryptocurrency exchanges in the country. In the circular, the CBN denounced digital currencies as,
"a method of encrypting and hiding codes that prevent oversight, accountability, and regulation."
In short, all financial institutions are required, by law, to close any accounts transacting or operating on cryptocurrency exchanges. Nigerian Twitter, especially the crypto and fintech companies, went into meltdown, which sparked immediate action by some of the main players to mitigate any fallout and consumer concerns. Bamboo, Luno, Flutterwave, Trove and others rushed to communicate next steps with their customers - bringing transparency and clear lines of communication amidst the fallout.
Read:
Access Bank, GTBank begin closing customer accounts that have traded cryptocurrency
Whilst the timing of the assault on Nigeria's crypto community was a surprise for all, the fact that
Nigeria is the second-largest bitcoin market in the world
and that the CBN hasn't fully grasped the scope, opportunity, or regulatory requirements needed for the cryptocurrency, the move itself to essentially ban it, isn't so surprising. And as necessity is the birth of invention, within five days of the CBN's edict,
Binance
announced that it has launched a Peer to Peer market for Nigerian crypto traders while
Buycoins
also announced that deposts and withdrawals were available again for customers.
Read:
Mastercard will let merchants accept payments in crypto this year
PARTNER CONTENT
Discover unique, thoughtful gifts made with ❤️ from Paystack creators in Ghana, Nigeria, and South Africa.
Paystack.com/giftguide
Tesla Buys Bitcoin
Staying with digital currencies, and with almost near perfect serendipitous timing, just two days after the CBN decried its use, this week saw Bitcoin jump by almost 20% at one point, thanks to some timely tweets from Tesla's Elon Musk and the subsequent announcement that his car company had purchased $1.5Bn worth of Bitcoin. Oh - and he's also
pushing the price of Doge up too
, Lion-king style. It will be interesting to see how regulators such as the SEC in the US will
stomach such activity
.
PARTNER CONTENT
As industry experts and architects of continuity, Vertiv collaborates with customers to envision and build future-ready infrastructure. We leverage our portfolio of hardware, software, analytics, and services to ensure a customer's vital applications run continuously, perform optimally, and scale with business needs.
Vertiv | LinkedIn
NIN versus BVN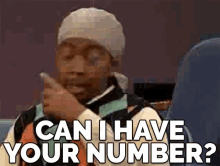 More on government and regulation, this time focusing on the ongoing National Identification Number (NIN) deadline issues, as Nigerians are congregating and queuing for hours, in high numbers, concerned about SIM registrations linked to NIN and losing their mobile numbers. As COVID numbers continue to rise in the country, the idea of expecting people to gather in groups and queue for their NIN has sparked concern amongst many - especially end-users, as revealed
in a recent CNN
package where Nigerians shared their frustration and concern with the current system. The saga has been further exacerbated by The Minister of Communications and Digital Economy, Dr Isa Ali Pantami, prioritising NIN over BVN,
stating in a press conference
, "BVN is only applicable to those who have bank accounts but NIN is for every citizen and legal residents in the country."
PARTNER CONTENT
Wondering how best you can maximize your DStv subscription? Think DStv app! The app is a convenient way to stream live TV, catch up on your favorite series, movies & sports highlights or download to watch offline. With one subscription, an entire family can simultaneously watch different things on multiple devices. Download from the
play store
or
Apple store
or visit
now.dstv.com
for more info.
Insights
It's the sixth week of 2021 and Kenyan clean energy startup, SunCulture has
secured
$11m debt funding. Egyptian proptech, Sakneen also
raised
$1.1m in funding. Here are the other deals for the week: Djamo
secured
$125,000 as a part of Y Combinator's 2021 accelerator program. hearX
received
an undisclosed amount from FutureGrowth. Popote
secured
an undisclosed amount from Greenhouse Capital. Charis UAS
raised
an undisclosed amount from XM2 PURSUIT. Synatic
secured
an undisclosed amount of funding from UW Ventures. Xend Finance
increased
its funding round size to $2m. That's it for the week!
Follow TC Insights
for more updates
Written by - Jessica Hope
Edited by - Daniel Adeyemi & Edwin Madu