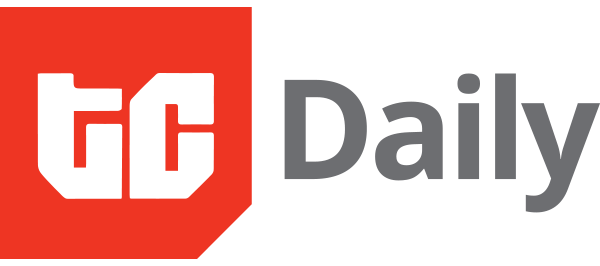 IN PARTNERSHIP WITH
Good morning ☀️ ️
"Countries around the world reported importing more than $91 million worth of Nigerian charcoal in 2018 alone and more than $80 million in 2019, while the country reported just $4.5 million of charcoal export in 2018 and about half that amount in 2019" – The New Republic
In today's edition:
Quick Fire 🔥
Musk's turnaround on BTC
Airtel's Q1 result
TC Insights
Quick Fire 🔥 with Sheilah Birgen
PARTNER CONTENT
Musk's turnaround on BTC
Tesla's CEO, Elon Musk, has been one of the more vocal supporters of cryptocurrency. His company accepted Bitcoin as a means of payment and even put the coin on its balance.
He's also been one of the supporters of the meme coin, DOGE but in a stunning turnaround, Tesla will no longer accept Bitcoin as a means of payment for its vehicles.
It cited environmental concerns over how BTC is mined. Musk tweeted, "we are concerned about the rapidly increasing use of fossil fuels for Bitcoin mining and transactions, especially coal, which has the worst emissions of any fuel."
Although Tesla won't sell any of the Bitcoin it holds, the announcement sent BTC and other altcoins into free fall.
My takeaway: No one man should have all that power.
PARTNER CONTENT
Branch is offering the easiest way to get loans without late payment fees, accrued interests or roll over charges.
Borrowing and paying back to banks, friends or family doesn't give you the same privileges if you delay with your loan repayment. But this isn't us because we're Branch!
Too good to be true? Get the app here!
Airtel's Q1 revenue receives a data boost
Airtel Africa has released its financial report for Q1 2021. Its biggest market – Nigeria – recorded an impressive $422 million revenue for the quarter.
That represents a 12% increase in revenue from the same period last year when it reported $377 million.
Like MTN Nigeria's Q1 report released last week, the report shows a pattern of tepid growth in voice revenue for telcos in Nigeria.
While voice revenue represents more than half of Airtel Nigeria's revenue at $240 million, it only grew 2.9% from last year. Data revenue, however, is snowballing, contributing 35.4% of revenue, the highest contribution of data to date.
Across the rest of Africa, growth remains strong as $1.038bn was generated across the business.
This revenue growth resulted in a $154 million profit after-tax. This is more than double the $77 million recorded last year.
The profit was primarily driven by a combination of 6.9% customer base growth to 118.2 million and 7.7% Average Revenue Per User (ARPU) growth.
TC Deal Tracker
This week, 75% of the funding deals involved francophone African startups. Cameroon-based fintech startup, Maviance raised $3 million from MFS Africa to digitize financial services across Central Africa.
The other deals for the week include:
South African edtech startup, iXperience raised $2.5 million from Kalon Venture Partners & Caleo Private Equity.
Ivorien fintech startups, Keiwa and Legafrik received undisclosed amounts from I&P.
That's all we've got this week. Follow TC Insights on TwitterTC Insights on Twitter and LinkedIn for more updates on funding deals.
JOB OPPORTUNITIES
Check out other opportunities on our Job Opportunities page
Written by – Olumuyiwa
Edited by – Edwin Madu & Koromone Koroye