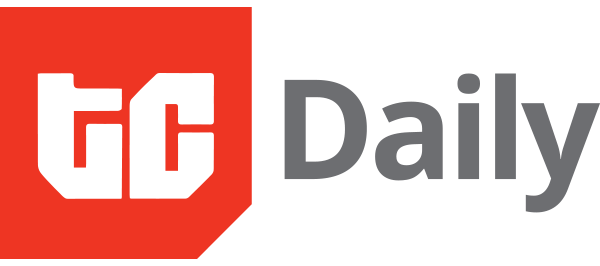 IN PARTNERSHIP WITH
Good morning ☀️ ️
It's a cool Friday morning and the birds in Nigeria are chirping (not tweeting, at least not without a VPN).
In today's edition:
Quick Fire 🔥
Clubhouse is that you? No, it's Greenroom.
MultiChoice's choice
#TheTCPlaylist
TC Insights: Funding Tracker
Quick Fire 🔥 with Jennifer Abah
Explain your job to a five-year-old
I make sure customers have a great time and a wonderful experience.
What did you want to become when you were young?
At one point, when I was really young, I wanted to be a zoologist; I must have gotten the idea from a cartoon. And then at another point, I wanted to voice cartoons. When I grew older, I really wanted to be a radio or TV presenter.
What's something you wish you knew earlier in your career/life?
You are not a tree, you can move. Forget the fear of the unknown and shoot your shot at a new job when you are no longer learning or earning (enough) at your current one.
What are you reading these days?
Subtitles on Netflix.
What's the best advice you've ever received in your career?
Two things: 1. Blow your own trumpet 2. Don't be afraid to ask for things (e.g. a raise at your current job or a salary expectation that is 3 times your current salary when you're asked during an interview); the worst they can say is 'No' and you won't die, but if you have been blowing your trumpet well enough before the ask, you're more likely to get it.
What's the most ambitious goal you've ever set? Did you accomplish it?
The most ambitious goal I have ever set was to increase my income by 10 times. I have not gotten it yet but I am very confident I will.
Jennifer is a Customer Experience Lead at Bamboo
PARTNER CONTENT
Clubhouse? No – Greenroom
MultiChoice says no
In October 2020, the South African Broadcasting Corporation (SABC) proposed a number of changes to South Africa's TV licences as it battled with revenue collection.
One of those changes demanded that pay service providers like Multichoice (DStv) and video on demand providers like Netflix collect TV licences on behalf of the SABC.
And today, MultiChoice is having none of it.
On a recent call with investors, MultiChoice group CEO Calvo Mawela said, "Our position is very clear. We can't be held responsible for collecting money on behalf of a government entity. The government entity itself needs to find a way to collect such monies."
But really why can't the SABC collect it themselves?
Well, they have been trying but things aren't looking too good. Only about 2.5 million of 9.5 million TV license holders have paid for these licenses.
In money terms, of an expected 3 billion rand that the SABC expected to receive, it only received about 791 million rand. That's only 26%.
So what are they proposing?
It would be expected for DSTV, Netflix and services like theirs in South Africa to include the TV license fees in the bills they send to customers.
MultiChoice has some reasons for why they will not be accepting this proposed change. One of them is the fact that the SABC is technically a competitor and it shouldn't be able to make them collect money for them.

Read more: MultiChoice fights back against plan for DStv to collect TV Licence fees
What are they even listening to?
TC Insights: Funding Tracker
Help fill this survey on how Nigerians currently access the internet and you stand a chance to win up to $100 in gift cards.
Event