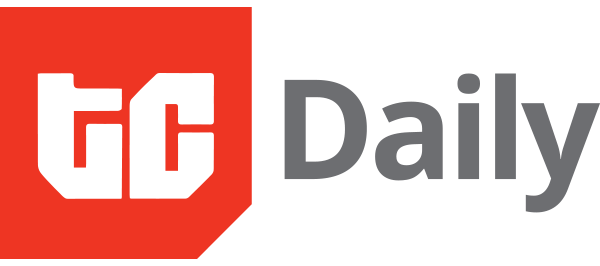 IN PARTNERSHIP WITH
Good morning ☀️ ️
Akwaaba Ghana! 🥳️
TechCabal is in Accra to meet key players and tell interesting stories in the tech ecosystem. We'd like to meet startup founders, investors, telecom executives, smartphone makers, policy makers, the whole nine yards. Who should we be talking to?
In today's edition:
Ghana Chronicles
Fairmoney raises $42 million Series B
Copia expands to Uganda
TC Insights: Insufficient Funds
Ghana Chronicles
Yes, I'm in Accra.
I got into Ghana over the weekend. The airport had free Wifi and I could finally access Twitter without VPN. It sounds basic but the Lagos airport doesn't offer free wifi and last time I passed through the airport in Cairo, I had to pay for the internet.
Fortunately Uber and Bolt work fine but there's a twist. I'll talk more about that later.
My first meal was Ghanian jollof rice – you know I had to. But what was more fascinating was that I bought it from a spot called Hi-Tech Fast Food. What are the odds? A tech journalist at a Hi-Tech… you get where I'm going with this.
There wasn't anything techy about the shop but the pricing was interesting. The meals had only three price points: GH₵ 8, GH₵ 10 and GH₵ 15. It looked like that of a software as a service (SaaS) product, probably the inspiration the owner drew from tech.
A few hours into my stay, I ran out of my 'complimentary' Airbnb WiFi. It dawned on me that I had left 'free unlimited internet' at the airport and had entered the realm of 'expensive capped' internet.
You'll be hearing from me during my stay here. See you tomorrow.
PARTNER CONTENT
We're looking for an experienced Product Marketing Leader to help Paystack acquire, engage, and retain Africa's most ambitious businesses. Does this sound like you? Apply here →
FairMoney raises $42 million as it evolves into a digital bank
PARTNER CONTENT
Applications are now being accepted for Inclusive Fintech 50! IF50 provides key exposure for the most promising early-stage inclusive fintechs that have the potential to drive financial inclusion.
Learn more: https://bit.ly/IF50-2021
Copia expands to Uganda
Kenyan e-commerce startup, Copia Global has announced the expansion of its services to Uganda. It's expanding after dominating the Kenyan market, where it claims to serve over one million customers.
The eight year old startup has raised $53 million in funding from investors, including LGT Lightstone, Endeavor Catalyst, and Goodwell Investments.
How it works: Copia Global operates a different model from most e-commerce platforms. Rather than depending on a website, it uses a network of agents spread across the country. When customers need an item, they visit an agent with a digital device to place their order.
After placing their order, the agent sends it to Copia Global, who processes and delivers it within two days when the customer returns to pick it up. By adopting this model, the company can serve people who do not own digital devices or cannot access the internet. Interestingly, it does all this using USSD technology.
While the startup has a website, it is mainly for customers who live in urban areas.
Big Picture: This model looks perfect for Uganda, where despite 47% of the population owning mobile subscriptions, only 12 million Ugandans use the internet. However, it's not a new model, it's been tried by Konga and Jumia already without much success.
Read more: Kenyan ECommerce Startup, Copia Global, Expands To Uganda
TC Insights: Insufficient funds
Nigeria is a country of contradictions. The super-rich live two steps away from those below the poverty line.
As Nigerian fintech startups are receiving millions of dollars in funding and the country boasts a booming e-commerce and payments industry, more than half of the country doesn't have a bank account. The 2017 Global Financial Inclusion Database showed that only 39.7% of adult Nigerians have an account at a bank or financial institution.
While it's a bit ironic, it's not surprising. 33.3% of Nigerians are unemployed and many of those who work are paid irregularly or in cash. They don't have enough money to keep in the bank or anywhere else.
According to a report by EFInA, 3 out of 5 Nigerians say they don't own a bank account because of insufficient funds. Some believed that banks were too far away. Nigeria has 4 bank branches and 17 ATMs per 100,000 adults, much lower than countries with high financial inclusion numbers.
There's also the issue of identity. To open a bank account in Nigeria, a user would need to provide at minimum a government-issued ID card and proof of address, documentation that 73% of those without a bank account did not have.
A good number of the unbanked population don't see any real need to get a bank account. For 15% of this group, a family member already had an account and 14% prefered using cash.
Over the last few years, Nigerian banks have begun to adjust to the needs of this population segment, for instance, by doing away with the minimum opening balance.
Still, the main barriers to financial inclusion – institutional exclusion, affordability, access, and low awareness – remain. Less traditional services like mobile money are quickly becoming the answer, as they circumvent some of the barriers to financial inclusion. Mobile money operators (MMOs) are more accessible, employing more than 260,000 mobile money agents across the country. It is no surprise that the number of mobile money users almost tripled from 2016 to 2019 and their number of transactions increased eightfold in that same time.
Although unconventional, mobile money operators seem better structured to fill the gap and serve the unbanked population.
Get all our reports here and watch videos from our events. Send your custom research requests here.
The Future of Commerce Conference
On the 30th of July, join us at the Future of Commerce where some of the world's most influential leaders, entrepreneurs, and consumers will talk about the big changes coming to the world of commerce, from retail to payments to bitcoin, and more.
Confirmed speakers for the event include Ray Youssef – CEO, Paxful; Tracey Turner – Founder, Copia Global; Lauren Cochran – MD, Blue Haven Initiative and Asad Naqvi – MD, Apis Partners.
It will be a global media event with music, insightful conversations and an opportunity to network with some of the most brilliant minds in commerce.
Sign up now to get an invite.
JOB OPPORTUNITIES
Every week TechCabal shares job opportunities in the African tech ecosystem.
See some more job opportunities
here
Written by – Daniel Adeyemi
Edited by – Edwin Madu