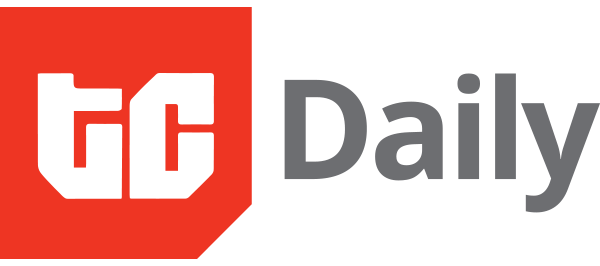 IN PARTNERSHIP WITH
Good morning ☀️ ️
How much do you think it costs to keep the CEO of a big tech company safe?
The protocol looked into how much 11 tech companies paid for the security of their executives last year. Here are few:
Facebook: Mark Zuckerberg ($23.4m) and Sherly Sandberg ($7.65m)
Google: Sundar Pichai – $5.4m
Amazon: Jeff Bezos – $1.6m
Apple: Tim Cook – $457k
Microsoft: Executives pay for their own security
In today's edition:
Olumide Soyombo: From Angel Investor to Venture capitalist
Funding news
Nigeria's digital currency launch date and other plans
TC Insights data story update
From Angel investor to Venture capitalist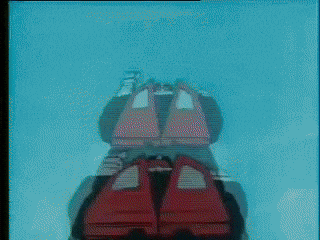 Voltron was one of the popular cartoons I grew up watching. I still remember the tagline — Defender of the Universe.
Well, I was recently reminded that I wasn't the only one who loved watching Voltron.
Who else?
Olumide Soyombo, one of the well-known active angel investors in Nigeria tech startups and Africa.
How does Voltron fit into this?
Yesterday, Soyombo announced the launch of
Voltron Capital
, a Pan-African venture capital firm he co-founded with Abe Choi, a US-based entrepreneur and investor.
Tell me more about Voltron Capital
Voltron will be deploying capital to roughly 30 startups, mostly in pre-seed and seed-stage across Africa, in a bid to "address the severe lack of access to early-stage funding for African tech companies." The ticket sizes will range from $20,000 to $100,000, focusing on startups in Nigeria, Kenya, South Africa, and North Africa.
Why now?
Since he began angel investing in 2014, Soyombo has invested in 33 startups, including Stripe-owned Paystack, PiggyVest, and TeamApt.He felt it's time to carry along the growing number of people interested in investing in the African tech space.
"There's a bit of FOMO now. People, including high net worth individuals, tell me to carry them along anytime I'm investing, and then I have startups looking for capital as well," he said.
Voltron Capital will be managed on AngelList. Its investors cut across HNIs and executives from banks, telcos, among other sectors, each investing a minimum of $10,000.
It's good to hear that more Africans are interested in investing in African startups. A little bit of FOMO doesn't hurt here 😉
Read more: One of Nigeria's high profile angel investors is launching a fund for African startups
PARTNER CONTENT
Increase your online sales with a Paystack Storefront – a free, beautiful seller page that helps you bring creative ideas to life.
Funding News
PARTNER CONTENT
The Anambra State Information and Communication Technology Agency (ANSICTA) is curating a virtual summit to explore technological advancement in Anambra. Spotlighting entrepreneurs, tech companies and policy makers, the summit will teach participants how to replicate growth models and invest in innovative ideas.
Interested in incubating a digital revolution? Register
here
.
Opportunities
Meet the winners of the Migration Entrepreneurship Challenge
Seedstars and The Peace and Human Rights Division of the Swiss Federal Department of Foreign Affairs (FDFA) announce 20 global startup winners of the Migration Entrepreneurship Prize 2021, a program designed for socially driven startups with a mission to enhance the inclusion of migrants in the Middle East and Africa. For more information on the prize, visit here.
Climate Innovation Labs
After running the program in Africa and Asia, the UN Climate Technology Centre and Network (CTCN), in partnership with SAFEEM and Seedstars, is calling all young innovators in Latin America that are creating climate technology solutions to join the Climate Innovation Labs.
It's a three-day launchpad where the best projects will continue on to receive a 6-8 week Climate Innovation Academy Program to help build out their companies. For more information and to register for the launchpad, simply apply before August 6, 2021 here.
PARTNER CONTENT
I am Prof Ndubuisi Ekekwe and I invite you to register for the 6th edition of Tekedia Mini-MBA (Sept 13 – Dec 6, 2021). It's online, self-paced, with 3x weekly zoom sessions, and costs ₦50,000 or $140. In the last one, 38 countries were represented. Our 140 faculty members come from Flutterwave, Microsoft, Amazon, Jobberman, Shell, Mastercard, Access Bank and other great companies. The Bank of Industry has supported our graduates with ₦900 million loans since Nov 2020.
Register today and get early benefits here.
Nigeria's digital currency launch date and other plans
In June, the Central Bank of Nigeria announced that before the end of the year it'll launch its digital currency, now it's announced the date.
When?
October 1, 2021. A symbolic date, as it also coincides with the 61st independence anniversary of the country.
What else should I know?
During a private webinar with stakeholders last week, Rakiya Mohammed, CBN Director of Information Technology revealed that the project tagged GIANT will run on the Hyperledger Fabric Blockchain.
Hyper…what?
I'll be honest with you, it's a lot to take in but here's what you need to know about the Hyperledger Fabric Blockchain. Traditional blockchain networks can't support private transactions and confidential contracts that are of utmost importance for businesses. So several developers from different companies like Digital Asset, IBM, SWIFT and Intel came together to create a publicly accessible (open source) private and permissioned blockchain network.
The blockchain network is built specifically for enterprise-grade applications. It is recommended for businesses or private entities hoping to keep transactions exclusive.
Now that's settled, here's the part that got my attention
Since it's a private network, the CBN decides who can enter the platform. The regulator can approve or override a transaction if it deems fit, unlike bitcoin, where transactions are approved upon the agreement of majority nodes.
The Hyperledger Fabric has been criticised as not even being a blockchain network with less expensive solutions offering the same level of security.
Read more: Nigeria's Apex Bank Chooses Open-source Blockchain To Run Digital Currency Pilot On
TC INSIGHTS DATA STORY UPDATE
In our data story yesterday, we mentioned that Quip is a national asset register that staff and volunteers used during the pandemic to call hospitals throughout the country in order to document the availability of respirators, ventilators, and ICU beds.
Apparently, we omitted a few things.
Quip also helps hospitals list all their equipment, keep track of their maintenance schedules, and have quick access to trained BMEs. Additionally, it creates a pool of registered biomedical engineers who maintain listed hospital medical equipment.
Why should you attend the Future of Commerce?
Here are at least six reasons why you should attend the Future of Commerce:
It's an opportunity to learn from some of the brightest minds in business and commerce.

You'll also get to meet and network with experts in tech, commerce, and business.

If you're an investor, you'll get a chance to see first-hand some of the most innovative companies in Africa's tech industry.

If you're a startup, you could walk away with an investment opportunity. Did we tell you we have a pitch session lined up?

Even if you don't play in the e-commerce sector, it's still a great way to know what's happening in the industry, and how it could affect whichever sector you work in.

If you're a business owner, you get to meet potential partners and gain insights to grow your business to adapt to the changing world of commerce.
Need we say more?
Grab your free slot now.
If you would like to sponsor the Future of Commerce, send an email now to Favour@bigcabal.com.
Written by – Daniel Adeyemi
Edited by – Koromone Koroye