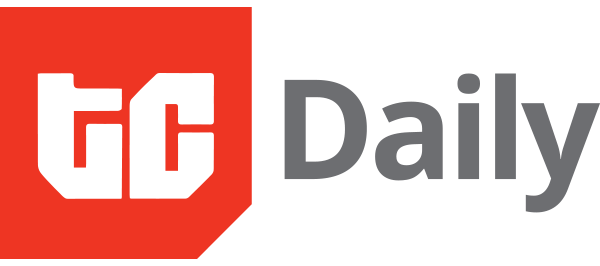 IN PARTNERSHIP WITH
Good morning ☀️ ️
Both the Olympics and Season 6 of Big Brother Naija kicked off this weekend. There are relatively large numbers involved for both events, especially in terms of viewership. The 2016 Olympics had a total global audience of 3.5 billion, while the BBN 2020 had a total audience of 309 million.
It seems like a lot of games will be played over the next couple of weeks 😏. May the best players win.
In today's edition:
Nigeria's battle with mobile money
Growing start-ups through partnerships
Dashen Bank gets an upgrade
TC Insights
Nigeria's battle with startups
A brief history of leading African countries
In Ghana, mobile money was first introduced in 2009. Eleven years later, in March 2020, the country was reported to have 14.7 million active mobile money accounts and 235,00 mobile money agents.
For Ethiopia, the government is banking on a mobile money service run by the state-owned network operator, Ethio Telecom, to increase financial inclusion among low-income groups. The service soared to more than 1 million registered users in one week, 4 million in a month, and 6 million in two months.
Over in Kenya, the government is even incentivizing mobile money services by demanding that operators waive transaction fees. There are 287,410 active mobile money agents in Kenya servicing 31.79 million active accounts.
Nigeria, having at least thrice the population of Kenya, has a little over 15 million mobile money accounts.
Why is Nigeria lagging behind?
Well, the Central Bank of Nigeria isn't giving telcos any breathing space.
For other countries, telcos are leading the mobile money revolution. Safaricom's M-Pesa in Kenya, MTN's MoMo Agent in Ghana, Ethio Telecom in Ethiopia, they're all at the forefront of mobile money services.
In Nigeria, however, it's a little different. The mobile money landscape is dominated by banks, technology, and financial services companies. Telecom operators are not allowed to apply directly for mobile money licenses and are instead restricted to the provision of network infrastructure for the use of mobile money operators.
The regulatory framework is one of the core reasons why mobile money uptake has been relatively slow in Nigeria.

Michael Ajifowoke has more in CBN regulations holding back mobile money revolution in Nigeria
PARTNER CONTENT
Increase your online sales with a Paystack Storefront – a free, beautiful seller page that helps you bring creative ideas to life.
Growing your startup through partnerships
PARTNER CONTENT
The Anambra State Information and Communication Technology Agency (ANSICTA) is curating a virtual summit to explore technological advancement in Anambra. Spotlighting entrepreneurs, tech companies and policy makers, the summit will teach participants how to replicate growth models and invest in innovative ideas.
Interested in incubating a digital revolution? Register
here
.
QUIZ: How many African countries have tested 5G?
Find the answer at the bottom of this newsletter
DASHEN BANK GETS AN UPGRADE
Dashen Bank in Ethiopia has partnered with Thunes, a Singapore-based global payments network, to facilitate fund transfers from around the world to the Horn of Africa nation.
Backstory
Founded in 1995 and headquartered in Addis Ababa, Dashen Bank is one of the biggest private banks in Ethiopia. It offers conventional and Sharia-compliant banking services through its more than 400 branches across 70 countries all over the world.
Earlier this year, in partnership with Moneta Technologies, the bank launched its eCommerce gateway, Amole, for international payments in the country. Dashen's Amole is the first and onlyeCommerce gateway in Ethiopia to accept Visa, Mastercard and American Express.
So what's new with Dashen?
The bank has partnered with Thunes to help its customers send cross-border remittances directly to Dashen bank accounts.
The cross-border payment solution is aimed at boosting financial participation in Ethiopia as more people are expected to open bank and Amole wallet accounts to receive overseas payments.
Read more: Ethiopia's Dashen Bank teams up with Thunes for cross-border payments
PARTNER CONTENT
How do you work your way up to mastery?
The international forex broker has a perfect idea. Stay grounded, get the best in class forex trading tutorials and ace financial freedom in the process.
Start your journey to mastery here.
OPPORTUNITY
V8 Growth Labs Accelerator applications (Cohort 2) is now open! The V8 Growth Labs program provides African founders critical access and know-how to drive their business growth. In 3 months, successful founders will get world-class mentorship, business development, and up to $50,000 in capital.
Sponsored by V8 Capital Partners, the V8 Growth Labs program targets African founders solving significant African problems.
Eligibility: Early-stage African businesses in financial services, healthcare, education, transportation, agriculture, artificial intelligence, robotics, and clean energy with a preference for technology enterprise businesses.
Interested? Apply here
TC Insights: A new day
It's a new day in African health tech! Startups in the sector attracted 257.5% more funding in 2020 than they did in 2019, according to a report by Disrupt Africa.
In 2018, the average healthcare spending per capita for African countries was US$135.17. Compare that to South-east Asia where the figure is US$451.78. This creates a huge gap in healthcare services on the continent which health tech startups are attempting to close.
When the COVID-19 pandemic struck, existing healthcare systems and providers were strained. The resultant lockdowns forced traditional healthcare providers to change their models and to rethink access to, delivery, and the overall management of healthcare. This led to the adoption of new tech products and an increase in virtual/remote health services. It became very clear that health tech startups would play a central role in the new normal.
Egypt's Chefaa, an online medicine ordering platform experienced a 300% increase in orders at the height of the pandemic.
Similarly, Nigeria's LifeBank created a national asset register, Quip, which staff and volunteers used to call hospitals throughout the country to document the availability of respirators, ventilators, and ICU beds. Quip has since expanded to Kenya, Ghana, and Ethiopia.
Healthcare remains a highly regulated industry and a lack of uniform regulation hinders its development across the region. Yet, startups are innovating around these regulatory discrepancies. For a sector that remains tied to the apron strings of the government, health-tech startups are ensuring that their impact is not going unnoticed. However, to maintain this growth, innovators must work hand in glove with the government to develop appropriate policies and regulations.
Get all our reports here and watch videos from our events. Got any research requests? Send them to us here.