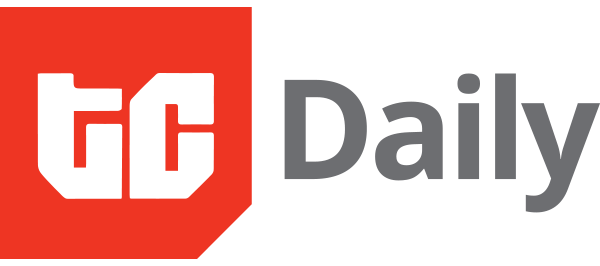 IN PARTNERSHIP WITH
Good morning ☀️ ️
2001 was a special year for many reasons. Apple launched iTunes and iPods, Microsoft entered the gaming market with the launch of Xbox and telecom giant MTN entered the Nigerian market.
Yesterday, MTN Nigeria celebrated its twenty-year anniversary with a lot of goodies to go around for its customers. The goodies: 200MB of data per subscriber, five minutes free airtime for the first call of the day, and 20 SUVs.
Like most MTN customers, I already got two of the three goodies. I used my five minutes of airtime directing a delivery service and my 200MB was gone in a few minutes as I fell down another rabbit hole of watching Naruto compilations on YouTube. What did you do with your gifts?
I'm still expecting my SUV, fingers crossed everyone!🤞
In today's edition:
Thirteen African startups participate in Y Combinator Accelerator
Quiz
CBN's new guidelines
TC Insights: A little more light
THE AFRICAN STARTUPS IN Y COMBINATOR'S S21 COHORT
There are 296 startups participating in Y Combinator's 2021 summer cohort, and 13 of them are African startups.
At the earlier edition of the accelerator program this year, eleven African startups pitched on the global stage but only seven of them, including Mono, were selected.
Since its founding in 2005, at least sixty African startups (out of the 3148 selected startups) have been chosen for YC and the list includes Paystack, Flutterwave, Float and Tizetti.
How does the Y Combinator Accelerator program work?
Twice a year, the Y Combinator Accelerator provides seed funding for selected startups. In exchange for 7% equity in the backed startups, the accelerator provides the startup with $125,000 in seed funding.
The accelerator is by far the biggest stage for early-stage ventures to get global attention, high-level strategic advice and a lifetime of high-networth connections.
So which African startups are pitching this year?
Ahead of Demo Days on August 31 and September 1, there are thirteen startups with five from Nigeria, one from Ghana, one from Zambia, three from Egypt, two Morocco and one South Africa.
In Nigeria, there's Mecho Autotech which connects car users with mechanics, and Lemonade Finance, a multi-currency payments solution. There's also PayHippo, Suplias and Infiuss Health.
Egypt's Amenli is an online insurance brokerage, Odiggo is a car marketplace and ShipBlu is a delivery company.
From Morocco, there's Chari and Freterium; from Ghana, there's a biotech company, Yeemachi Biotechnology; Zambia has Union54 while SouthAfrica has Floatpays.
Zoom: This cohort has the highest number of African startups to pitch on the global stage. A good sign that the interest in African startups are still on the high.
This is a good time to read this article on why and how African startups apply to Y Combinator
PARTNER CONTENT
Increase your online sales with a Paystack Storefront – a free, beautiful seller page that helps you bring creative ideas to life.
QUIZ:
How many African countries have experienced internet shutdowns in 2021?
Find the answer at the bottom of this newsletter
PARTNER CONTENT
I am Prof Ndubuisi Ekekwe and I invite you to register for the 6th edition of Tekedia Mini-MBA (Sept 13 – Dec 6, 2021). It's online, self-paced, with 3x weekly zoom sessions, and costs ₦50,000 or $140. In the last one, 38 countries were represented. Our 140 faculty members come from Flutterwave, Microsoft, Amazon, Jobberman, Shell, Mastercard, Access Bank and other great companies. The Bank of Industry has supported our graduates with ₦900 million loans since Nov 2020. Register today and get early benefits here.
CBN'S NEW GUIDELINES
Yes, yes, CBN releases a lot of guidelines, but we'll help you keep track of them.
In December 2020, the Central Bank of Nigeria issued new license categorizations for all its payments systems. All payment types – intra-bank transfers, internet banking, e-payments etc. – were divided into four categories: mobile money operations (MMOs), payments switching and processing, regulatory sandbox, and payment solution services (PSSs).
At the time, the bank mentioned that institutions who want to combine MMOs with payments switching would have to set up holding companies. Now, seven months after, guidelines for establishing these holding companies have been released.
Basically, any financial institution that wants to engage in more than one licensed payment service will have to set up a Payment Service Holding Company (PSHC).
Okay, but what will the holding companies do?
The payment service holding companies will help manage equity investments of two or more companies that are payment service providers dealing in any two categories of the licensed payments systems.

Why this?

Would you believe me if I said it would help make things easier?

Here's how CBN is seeing things. Financial institutions are offering all these services and the technical operations are all mixed up with the non-technical parts. The license will help separate the financial investments each institution has in one payment service.

Think of it this way: payment services are skittles, and each pack of skittles is a financial institution. CBN wants to make sure that in each pack of skittles, the red ones don't mix with the green or yellow ones. Just as all skittles taste different, payment services are also different and CBN wants financial institutions to clearly delineate their activities.

The new guideline will, "prevent commingling of activities, facilitate management of risks and enable the CBN, exercise adequate regulatory oversight on all the Companies operating within the Group."


Read more in CBN issues new guidelines for financial institutions.
PARTNER CONTENT
Join the Future Africa Collective – an exclusive community of investors who invest in startups building the future of Africa. With a $1,000 annual or a $300 quarterly subscription fee, you get access to invest a minimum of $2,500 in up to 20 fast-growing African startups each year. Learn More
TC Insights: A LITTLE MORE LIGHT
Rosaline lives in a tiny village on the outskirts of Harare. She works as a tailor but is often unable to meet her customers' demands because the town has little or no access to electricity. A simple source of illumination like a solar home system could solve most of Rosaline's problems and make her twice as productive.
Africa is burdened by an energy constraint; in rural parts of Sub-Saharan Africa, electricity access is as low as 23%. Thus, in countries with low electrification rates, it is a viable source of electricity for remote communities with no hope of accessing their country's national grid.
The SHS industry is thriving particularly in Sub-Saharan Africa (SSA) – 57% of solar lighting products sold in 2019 were in SSA. This can be attributed to its suitability for rural communities which make up 59% of the total population. Furthermore, in 2018, a GOGLA study reported that within three months of purchasing a solar home system, 58% of off-grid solar customers participated in more economic activity.
However, there is a disparity in adoption among regions. West and East Africa show high adoption rates while South and Central Africa are comparably low.
This prevalence is determined by a range of factors, including the size of the population, government policies, and the presence of innovative payment solutions. For example, due to the prevalence of the Pay-As-You-Go model in East African countries, it's easier for consumers to pay for them.
However, the cost of installing solar home systems is high and is a limiting factor for adoption. A typical home system in sub-Saharan Africa reportedly costs between $500 and $1,000.
When you consider the average household monthly income in African countries, particularly for the rural population, this is far from affordable. In a country like Zimbabwe, for instance, the average household monthly income for the rural population in 2020 was $33.
One way around this problem is the Pay-As-You-Go model which allows consumers spread the cost of their purchase over a longer period of time, and sometimes, two homes can choose to share one system. Still, payments aren't always irregular, and this, as well as high operation costs, creates a challenge for energy service providers.
A sustainable solution would therefore provide a balance in value for both the energy provider and the user. Nonetheless, solar home systems are meeting Africa's electrification needs and correspondingly, boosting economic activity.

Get the Future of Energy in Sub-Saharan Africa report here and watch videos from our events. Got any research requests? Send them to us here.
QUIZ ANSWER
So far, eight (8) African countries have experienced full or partial internet shutdown in 2021. Ethiopia, Uganda, Gabon, Senegal, Niger, Chad, Nigeria, and eSwatini are countries with governments who have ordered internet blackouts or blocked access to certain social media sites. Why does this keep happening? Find out here.
JOB OPPORTUNITIES
Every week, TechCabal shares job opportunities in the African ecosystem.
There are more opportunities here. If you'd like to share a job opening or an opportunity, please fill this form.
Written by – Timi Odueso
Edited by – Daniel Adeyemi