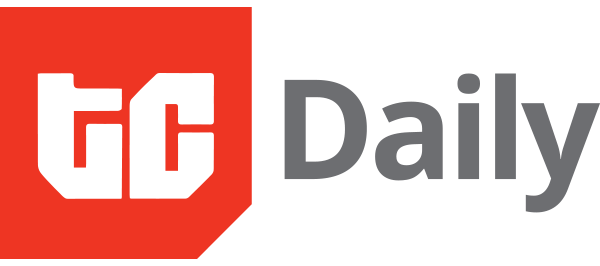 IN PARTNERSHIP WITH
Good morning ☀️ ️
The gospel we're preaching this week is to share #TCDaily.
If you find our columns insightful, laugh at our memes, grimace at our puns, make someone else's week and share this newsletter with them on Facebook, WhatsApp, Twitter, and LinkedIn.
Show TechCabal some love!
In today's edition:
Can the government spy on your WhatsApp messages?
Facebook is protecting its users in Afghanistan
Quiz
Zulu and Xhosa are coming to Duolingo
TC Insights: Africa's e-commerce boom
CAN THE GOVERNMENT SPY ON YOUR WHATSAPP MESSAGES?
Growing up, I loved watching thrillers and spy films. Alias, 24, Prison Break, Nikita and yes, even Spy Kids (no regrets). Other than the gadgets and fighting, my favorite parts of these adrenaline-pumped features were the hackers, those who would tap away at their computers and gain access to [encrypted] information from anyone, anywhere.
As a kid, the process – however unrealistic – intrigued me. As an adult though, the idea that someone could hack my devices or get access to my messages, especially on WhatsApp, terrifies me.
This same fear gripped many Nigerians a few weeks ago when it was announced that ₦1.93billion ($4.6 million) had been allocated to the Nigerian Intelligence Agency (NIA) for WhatsApp Intercept Solutions which lets the government monitor, or block communications (calls and chats) carried out by users via WhatsApp.
WhatsApp Intercept Solutions
What's the most sacred thing on your WhatsApp right now? Bank account details? Your business transactions? Or a group where you're planning the next big thing?
Whatever it is, do you think the government could access it?
In July 2021, barely a month after banning Twitter, the Nigerian government moved to protect Nigeria from cybercrime and terrorism perpetrated through messaging platforms like WhatsApp.
Their reasoning, messaging platforms are used by everyone, including criminals who communicate with one another and victims through the platform. WhatsApp scams are prevalent now and everyone's looking for solutions.
The Nigerian government's solution came in the form of WhatsApp Intercept Solutions.
So can it be done? Can they spy on my WhatsApp?
There's no simple answer to this.
It's technically possible, it's even been done before, but not in the way you're thinking.
WhatsApp uses an End-to-End Encryption (E2EE); that means only the sender and the recipient have access to the messages and calls between them. No one, not even WhatsApp can access the calls. This is all thanks to a Signal encryption protocol that involves exchanging unique security keys that are verified between users, to avoid any kind of interception by a middle person.
An expert we spoke to told us, "It's just impossible. The government would have to force every WhatsApp user in Nigeria to use a particular security key."
But End-to-End encryption doesn't mean there aren't other ways to gain access to people's messages.
There are also other ways, like breaching the [cloud] storage where we backup our WhatsApp messages to, or even, sim-jacking.
Michael Ajifowoke, writes about this extensively in his explainer, Can the Nigerian government really spy on your WhatsApp messages?
PARTNER CONTENT
Increase your online sales with a Paystack Storefront – a free, beautiful seller page that helps you bring creative ideas to life.
QUIZ:
Which category of startups in Africa have drawn the highest investments in total in 2021?
Find the answer at the bottom of this newsletter
FACEBOOK IS PROTECTING ITS USERS IN AFGHANISTAN
Last week, I read a Twitter thread from the founder of Sola, the only all-girls boarding school in Afghanistan, who was burning records of all her female students. Her reason: she wants to protect her female students and their families from the Taliban.
Facebook is doing something similar.
Backstory: In the past nine days, the Taliban has reclaimed Afghanistan, leaving national and international players wondering if they'll re-enact the reign of terror they unleashed pre-2002 during their first occupation of the state in 1996.
In the time after the Taliban's conquest, persons related to government officials were on the Taliban's revengeful agenda, a manhunt to eliminate those who had communed with enemies of the state. Some like President Najibullah and his brother were tortured to death, some escaped to neighboring states, and others simply disappeared.
This time around, the Taliban, through its spokesperson, has said there would be no revenge killings. However, there are reports of a door-to-door manhunt for people who worked for and collaborated with NATO or US forces. In fact, a relative of a Deutsche Welle journalist, who is being hunted, has been killed.
Tracking through social media
In today's world of social media and digital photos, a manhunt like this would be child's play. Social media leaves trails and anyone, including Taliban personnel, could simply go through friend lists of people they're searching for, find the nearest friend, and use them in their hunt.
Photos could also be used as justification for imprisonment or worse. Journalists, activists, translators, Afghan soldiers and government officials, and their relatives could be traced using social media. Citizens, especially women or anyone who has posted a video or a photo that doesn't align with the orders laid down by the Taliban could also be in danger of victimization.
What's Facebook doing?
Facebook wants to prevent situations like this and they've rolled out new features to protect the privacy of users in Afghanistan.
There's a one-click tool to lock accounts and prevent people who aren't on friend lists from viewing or downloading pictures or posts.
Facebook has also removed the ability to view the friend lists of profiles in Afghanistan. It's also set up pop-up alerts on Instagram that prompt users with steps on how to protect their accounts.
They've also set up a special operations centre that will respond to new threats as they emerge.
Zoom out: The situation in Afghanistan is disturbing and people are taking cautionary measures just in case the Taliban doesn't keep its promise.
PARTNER CONTENT
Join the Future Africa Collective – an exclusive community of investors who invest in startups building the future of Africa. With a $1,000 annual or a $300 quarterly subscription fee, you get access to invest a minimum of $2,500 in up to 20 fast-growing African startups each year. Learn More
ZULU AND XHOSA ARE COMING TO DUOLINGO
My colleague, Daniel Adeyemi has a 440-day streak on Duolingo where he's learning German. I'm not on Duo yet as I strongly believe you can't learn the language of love from an app. 😒
Here are other languages you'll be able to learn soon though: Zulu and Xhosa. It's been four years since an African language was added. Swahili was the first language to be included in 2017 but the platform hasn't announced more additions till now even though the Swahili course has over 326,000 registered users.
The language-learning platform, infamous for its persistent notifications, is adding two of South Africa's main languages to its courses.
But it's going to take a while though
The earliest start date for the languages is in 2022.
Usually, when Duolingo wants to add a new language to its library, they use a template from an already existing language. It's the same process of creating a design/document using a Canva template or using a cookie cutter to make fondant.
For the two newest languages, Zulu and Xhosa, Duolingo can't apply templates. "We're going to have to design entirely new ways of teaching," says Myra Awodey, Duolingo's lead community specialist.
Why?
Duo has to figure out how to teach the clicking sounds imbued in each language.
Much like diacritics, the clicking sounds influence inflection, meaning, and even tone.
This will take a whole new design team and language experts to execute. Duolingo has partnered with Na'abali, a non-profit promoting multilingual reading, to help bring the plan to fruition.
Inclusion for all
Over 61% of the languages that were spoken in 1965 are extinct today due to globalization. Every year, 9 languages are lost as they cease to be spoken so it's important, now more than ever, to promote language inclusion to protect cultural heritage.
Both Zulu and Xhosa are spoken by a combined 20 million people worldwide. With 23% of South Africans speaking Zulu and 16% for Xhosa, Duolingo has said the languages were chosen due to the high number of speakers as well as the similarities between both languages.
Here's hoping that Duolingo can continue to do its part by helping everyone learn African languages like Wolof, Setswana, Fon or Igbo.
PARTNER CONTENT
The hottest knowledge podcast right now?
Take control of your lifelong investing journey by learning the basics of US Stocks and Crypto in an hour. Stocks have existed for over 100 years, Crypto is an asset class of the future, acquire the knowledge for free on our simplified podcast here.
TC Insights: Africa's e-commerce boom
The internet has changed the way we shop. E-commerce is now a part of our lives. Across the world, commerce has moved from large malls and markets to the comfort of our electronic devices.
In Africa, e-commerce may be young but it is growing. According to Statista, the total value of e-commerce in Africa is projected to reach $29 billion by 2022. The United Nations Conference on Trade and Development (UNCTAD) reported that the number of online shoppers in Africa surged annually by 18% since 2014. The increase in mobile internet penetration has added to this growth.
The coronavirus pandemic triggered an e-commerce boom in Sub-Saharan Africa and the rest of the world. Digital solutions became part of everyday life, and e-commerce was not excluded.
Though e-commerce is growing, it is yet to reach its potential in Africa as low internet penetration remains a limiting factor. The International Telecommunication Union (ITU) estimates that the proportion of individuals in the region who use the internet at least occasionally is 28.2% – considerably below the average of developing (47%) and developed (86.3%) countries.
Other common barriers include a lack of trust among citizens and limited payment options. A large percentage of Africans remain unbanked and are unable to use bank cards for payments.
Mobile money is one way e-commerce companies can innovate around the payment problem. Given the high population of the unbanked, payment options leveraging mobile money will speed up the growth of the e-commerce industry in the continent.
Africa's digital economy currently contributes $115bn to her GDP, according to IFC and Google, this number could increase to $180bn by 2025 and $712bn by 2050. If the e-commerce boom can be sustained, it could largely contribute to this growth.
Get all our reports here and watch videos from our events. Send your custom research requests to tcinsights@bigcabal.com.
OPPORTUNITIES
Y Combinator is accepting applications from start-ups for its Winter 2022 funding cycle.
Over sixty African start-ups from Nigeria, Senegal, Egypt, Kenya, and South Africa have been selected for the accelerator program. Each has been awarded at least $125,000 in exchange for 7% equity of their startup.
They've also received weekly off-the-record sessions between startups and notable global entrepreneurs, and regular meetings to guide their strategy and journey towards product-market fit.
Your startup could too! Learn more here.
QUIZ ANSWER
No, it's not health tech, edutech or even agritech startups.
Of the $1.9 billion raised so far in H1 of 2021, fintechs have brought in the highest revenues, raising about 48% of this year's funding.
JOB OPPORTUNITIES
Every week, TechCabal shares job opportunities in the African ecosystem.
There are more opportunities here. If you'd like to share a job opening or an opportunity, please fill this form.
What else we're reading
Written by – Timi Odueso
Edited by – Daniel Adeyemi