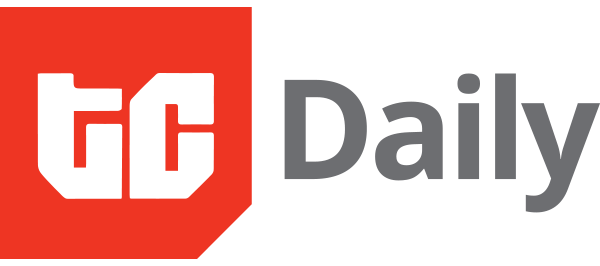 IN PARTNERSHIP WITH
Good morning ☀️ ️
Congratulations to the winner of our Z!Fest ticket giveaway!
Joshua Akintunde spent Saturday afternoon partying with the Zikoko team.
We'll soon be reaching out to other participants who won TechCabal merch! You can be one of them, all you have to do is fill this survey.
In today's edition:
MultiChoice, multi-problems
Apple's $100m settlement agreement
Tech probe
TC Insights: Landing in problems
MULTICHOICE, MULTI PROBLEMS
With great power comes great responsibility. And great taxes too.
In 2020, MultiChoice Nigeria – the administrating company for DSTV – made about $3.4 billion in Africa.
Barely a month after this announcement was made, Nigeria's tax authority lugged a tax debt worth ₦1.8 trillion ($4.3 billion) at their Nigerian branch. MultiChoice Nigeria appealed the decision and took it to the Tax Appeal Tribunal (TAT).
Now, MultiChoice has been ordered by the Tribunal to pay half of the original amount, ₦900 billion ($2.15 billion) but the company has said it won't!
Backstory: In July, Nigeria's Federal Inland Revenue Service (FIRS) ordered commercial banks to freeze the accounts of MultiChoice Africa to help recover the ₦1.8 trillion tax backlog.
At the time, FIRS claimed it was because MultiChoice refused to grant them access to audit their servers. The tax authority, through its spokesperson Abdullahi Ahmad, noted that "It was discovered that the companies persistently breached all agreements and undertakings with the Service, they would not promptly respond to correspondences, they lacked data integrity and are not transparent as they continually deny FIRS access to their records."
What it's costing
When MultiChoice responded to the initial claims, they claimed they received no formal correspondence from the FIRS but would resolve the matter as amicably as possible.
With the decision of the Tax Appeal Tribunal, MultiChoice has said they won't be paying the alleged taxes, even with the cut.
"Asking us to pay N900 billion before the tribunal can hear us is unfair and could mean we have agreed that we are actually owing the government taxes," they said in a statement. "We are entitled to a fair hearing and should not be compelled to make payment till we are found guilty."
But even though they're not willing to pay the taxes, the situation is still costing them something (other than legal fees).
After the initial announcement was made in July, MultiChoice's shares fell by 6.2%. With this recent development, their shares declined 8%, the lowest it's been in eleven months.
Zoom out: There are a few similarities between FIRS' treatment of MultiChoice and its 2017 case with MTN Nigeria where the latter was accused of owing $2.2 billion in taxes. Like MultiChoice, MTN too was asked to pay 50% of the taxes and after they challenged the decision, the case was withdrawn.
The next hearing is set for the 23rd of September so we'll be waiting to see what happens before we make any conclusions.
APPLE'S $100m SETTLEMENT AGREEMENT
PARTNER CONTENT
Increase your online sales with a Paystack Storefront – a free, beautiful seller page that helps you bring creative ideas to life.
TC INSIGHTS: LANDING IN PROBLEMS
Rebecca has a familiar story we've heard before.
She had to save for two years before she could buy two plots of land in her village. She bought it from what seemed to be a reputable agency, and everything seemed right. Two months after purchase, she visited and found it fenced. The people she met on the land claimed they were the original owners. They also had a title deed, and hers was eventually proven fake.
Overlapping claims is a major problem with land titling and management in Africa.
Research shows that only 10% of rural land is registered. The other 90% is undocumented and thus not properly accounted for. This results in problems for the buyer.
To solve these problems, countries are turning to technology. Rwanda, Kenya, Ghana and Kenya have been forward-thinking in their approach, creating digital registries and validating data through the use of satellite images and machine learning.
There are also startups dedicated to solving these problems. BitLand, a Ghanaian startup registers customary landowners online. These are owners that have been christened with land ownership and have little or no documentation.
In Kenya, Land Layby is a startup that operates a blockchain-powered land registry. The fintech company keeps an ethereum-based ledger to keep records of land transactions. These records cannot be altered or forged.
While these efforts are commendable, there remains an elephant in the room, and this is internet access. In 2019, the mobile internet penetration rate in Africa stood at just 26%. It is important that these solutions are inclusive so that rural dwellers with little or no access to the internet can access them.
Startups will also need to prioritize collaborating with government agencies to achieve tangible results. It is important that data protection procedures are in place, and this is a bigger concern for countries with no existing data protection regulations. Good data verification procedures are also essential so that startups are not populating their platforms with the wrong information.
Land is a very valuable asset. Addressing these problems will improve the digitization of land titling and help drive economic growth and reduce poverty on the continent.n of land titling and help drive economic growth and reduce poverty on the continent.
PARTNER CONTENT
Join the Future Africa Collective – an exclusive community of investors who invest in startups building the future of Africa. With a $1,000 annual or a $300 quarterly subscription fee, you get access to invest a minimum of $2,500 in up to 20 fast-growing African startups each year. Learn More
TECH PROBE
PARTNER CONTENT
Time to take control of your investing journey.
Did you know that the US Stock markets have returned on average 10% annually for nearly a 100 years? Are you aware that Bitcoin has been the best returning asset-class in the past decade. Learn the basics, stay updated for free at 30%Club here.
JOB OPPORTUNITIES
Every week, TechCabal shares job opportunities in the African ecosystem.
There are more opportunities here. If you'd like to share a job opening or an opportunity, please fill this form.
PARTNER CONTENT
You can get 21% return per annum on your investment with Fairmoney when you invest a minimum of NGN 100,000.00.
To migrate from an existing investment, Fairmoney will cover your liquidation charges. Find out more here.