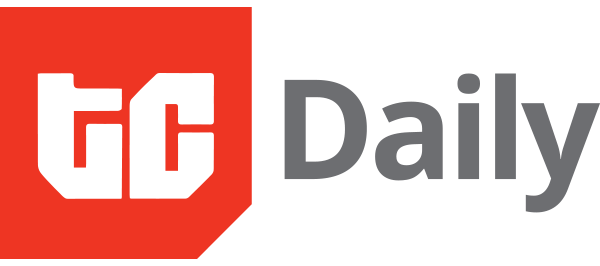 IN PARTNERSHIP WITH
Happy new month! ️
Today is a significant day for Nigerians.
It's the country's 61st Independence! But that's not the only reason Nigerians are marking this day.
Today's also the day the Central Bank of Nigeria is launching the state-backed digital currency, the eNaira. If successful, Nigeria will be the seventh country in the world to fully launch a digital currency, following behind the Bahamas, China, Saint Kitts and Nevis, Antigua and Barbuda, Saint Lucia, and Grenada.
In today's edition:
Quick Fire 🔥
What can you do with Nigeria's eNaira?
iOS 15 is giving you more control over your life
TC Insights: Funding Tracker
QUICK FIRE 🔥 WITH COURA SENE
Coura Sene is the General Manager of Wave WAEMU entities.
She has built a 20+ year career in electronic payments and operations, working in several positions for some of the biggest telco and insurance companies.
Coura, please explain your job to a five-year-old.
I help millions of people in Africa send and receive money easily and at extremely affordable rates – all on their mobile phones.
What's something you wish you knew earlier in your career/life?
The value of relationships. Soft skills are just as important as technical skills.
What's the best advice you've ever received in your career?
Just do it.
What (singular) achievement are you most proud of?
Moving back to Senegal with my family. I'm so proud I get to make a difference both professionally, via Wave, and, personally, by raising our children in my home country with my husband.
Tell us about something you love doing that you're terrible at. And tell us about something you really do not like doing that you're great at.
Knitting. I would have loved to be able to knit my own home decoration items.
Driving. I'm a great driver, but I hate driving.
What new ways of doing things will you keep from this past year?
Building closer relationships with high-level stakeholders remotely and virtually engaging with my teams without any of us losing our drive and determination.
WHAT CAN YOU DO WITH NIGERIA'S eNAIRA?
If you're Nigerian, you probably wonder what all the fuss about the eNaira is about. Well, we've got you covered.
On Monday, the Central Bank of Nigeria launched the website for its state-backed digital currency, the eNaira.
Developed by Barbados-based fintech company Bitt Inc., the eNaira is a legal tender just like the naira. According to the apex bank, it must be accepted by all merchants and business outlets as a form of payment in Nigeria.
As we await the official rollout of the currency, starting today, here are a few things you can do on its website.
Download the eNaira application
The eNaira app (termed "Speed") can be downloaded from either the Google PlayStore, Apple App Store or by scanning a QR code on the website. Speed will serve as the official wallet for smartphone users where they can store their stash.
Manage your wallet
On the website, you'll be able to manage the funds in your wallet once the digital currency is officially rolled out today. According to information on the platform, the wallet offers a "great way of making purchases with retailers on-site, transferring or sending money". You'll also be able to link your e-wallet to your bank accounts and use it for pay-as-you-go services.
Join the eNaira community
We bond over experiences and CBN is giving Nigerians the option to do that over their experiences using the eNaira on a community within the website. The community is a social hub where eNaira users across the globe can connect with one another, share their experiences using the digital currency, and offer as well as request help.
Michael Ajifowoke has written about some other features of the digital currency in eNaira: Five things Nigerians can do on the new website.
ACCEPT INTERNATIONAL PAYMENTS WITH PAYSTACK
Accept international payments from your customers in the USA, UK, Canada, and 60+ countries using Pay with Apple Pay.
👉 Create a free Paystack account to get started.

This is partner content.
iOS 15 IS GIVING YOU MORE CONTROL
Apple released the iOS 15 earlier this month, and it's a super-smart operating system.
We think Apple is taking a minimalist approach to building a more effective operating system. Unlike the flashy update that happened from iOS 6 to iOS 7, iOS 15 debuts with subtle updates that altogether form a more significant upgrade of iOS 14.
So what's in it?
BUILD AND INVEST WITH FUTURE AFRICA
Join the Future Africa Collective – an exclusive community of investors who invest in startups building the future of Africa. With a $1,000 annual or a $300 quarterly subscription fee, you get access to invest a minimum of $2,500 in up to 20 fast-growing African startups each year.
Learn more here.

This is partner content.
TC INSIGHTS: FUNDING TRACKER
This week, Andela, a global engineering talent outsourcing company, secured $200 million in a Series E funding round led by Softbank Vision Fund. With this round, the company reached a $1.5 billion valuation, becoming Africa's second non-fintech unicorn.
The round included Whale Rock, a new investor, and existing investors like Generation Investment Management, Chan Zuckerberg Initiative, and Spark Capital.
Here are the other deals for the week
That's all we've got this week.
Follow us on Twitter, Instagram, and LinkedIn for more updates on funding deals.
EASING ONLINE PAYMENTS WITH FCMB
It's never been easier or safer to make online payments. Get the FCMB Virtual Debit Card and you don't have to worry about forgetting your Debit Card at home!
To learn more, please click here.

This is partner content.
TECH PROBE
On Monday, we asked, "What's the most feasible way to solve the electricity shortages in Africa?"
Here are some of the most interesting answers we found across our networks.
"Remove importation charges on all solar panels and batteries. Create drains equipped with hydroelectric turbines. Every state should have at least 2 major solar and wind farms. Methane tanks that store faeces and convert the waste to electricity should be installed in every primary and secondary school. All unis should have their hostels, halls equipped with solar panels. Also, dip all our leaders' brains in a cat of hydrochloric acid." – Hunkofadoc (@hunkofadoc, Instagram)
"Alternative energy (solar), while it may be expensive to set up, the overall cost in the long run is far cheaper than the conventional existing power supply we have here, and of course in-depth sensitization of the benefits of going green is also a key area to look into while driving the continent of this importance," – Victor Ayedun (@wavy1st, Instagram)
"Washing and rinsing of our leaders' brains, honestly." – Fisayo Patrick (@fisayopatrick1, Instagram)
"Isn't the Congo River able to power a bunch of countries? They should come together and contribute towards harnessing that energy." – My Side That's Wild (@Rihmani97, Twitter)
"Give companies a chance to generate and bill consumers directly." – Precious Onyeze (@onyeze_precious, Instagram)
Watch out for a new question next week!
JOB OPPORTUNITIES
Every week, we share job opportunities in the African ecosystem.
There are more opportunities here. If you'd like to share a job opening or an opportunity, please fill this form.
What else we're reading