Read this email in French.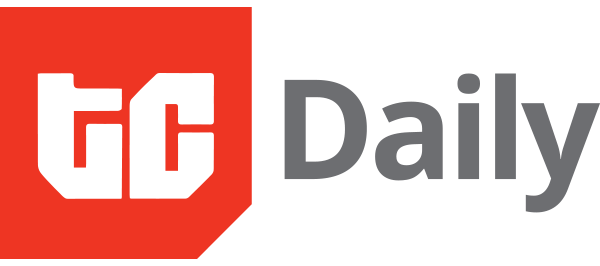 IN PARTNERSHIP WITH
TGIF 🎉


Nigerians are heading to the polls tomorrow to vote in their new president.
Similar to what we did when Kenyans took to the polls in 2022, here's a list of safety guidelines, courtesy of Zikoko Citizen, for everyone who will be voting.
Dress properly for the occasion. Wear flexible neutral-coloured clothes that don't represent any political party.
Don't carry weapons. As Citizen says, elections are a fight for power, but the only weapons involved should be voters' cards.
Don't take or give money at the polls. This is the crime of undue influence and it carries a ₦100,000 ($217) fine, and up to 12 months imprisonment.
Don't campaign. Elections can be tense and unpredictable, so don't go to polling units to campaign for your candidates. That's also a crime.
Do vote properly; make sure your thumbprint stays within the box of your preferred party. For first-time voters, here's everything you need to know.
Everyone else, you can get live updates on the 2023 Nigerian Presidential Election right on Zikoko Citizen.
Stay safe, everyone!
CRYPTO MARKET
Bitcoin

$23,994

+ 0.64%

Ether

$1,654

+ 2.28%

BNB

$309

+ 0.52%

Solana

$23.94

+ 1.17%

Name of the coin

Price of the coin

24-hour percentage change

Source:

CoinMarketCap
* Data as of 22:30 PM WAT, February 23, 2023.
WILL NIGERIA STRUGGLE WITH FAKE NEWS DURING ITS ELECTIONS?
We're one day away from Nigeria's presidential elections, and already misinformation is making its rounds in Nigeria.
As the country struggles with a cash crisis brought on by its currency redesign, rumours that the Central Bank of Nigeria (CBN) would shut down all financial services in preparation for the elections are circulating on WhatsApp and other social media platforms.
On Wednesday, the apex bank shut down the rumours in a Twitter post. But this is only one of a few rumours that have circulated in the past week. Just last Thursday, the apex bank debunked yet another rumour that misinformed people.
Less isn't more
Fewer content moderators and fact-checkers could also mean checking misinformation will be difficult during Nigeria's election season.
Twitter is the second-most-used social media platform in Africa and has around 5 million Nigerian users. Unfortunately, Elon Musk's new Twitter reign saw to the layoffs at Twitter Africa, a team of 20 which was equipped with content curation and fact-checking tools they were sharing with Nigerian journalists.
In Kenya, Meta is also cutting ties with subcontractors Sama and Majorel that provide content moderators for its African coverage. The good news here is that Meta is keeping the moderators on till the end of March, so electoral misinformation on Facebook, at least, will be kept at bay.
Zoom out: There are several fact-checking media houses like Zikoko Citizen and Stears who are gearing up to stem misinformation, but there's still a bit to be worried about. In more recent years, elections in Kenya, the Central African Republic (CAR), and Côte d'Ivoire were marred by misinformation which led to widespread electoral violence.
SEND BY FLUTTERWAVE
Receive money from family and friends living abroad in minutes this holiday season with $end.
Visit send.flutterwave.com and do it now!
This is partner content.
STARLINK LAUNCHES IN RWANDA
There are now two African countries operating Starlink.
This week, the internet service provider launched in Rwanda, per the Rwandan Ministry of ICT and Innovation. This news comes just a few weeks after Starlink became officially available in Nigeria.
"You can expect Starlink's typical high-speed, low-latency service intermixed with brief periods of poor connectivity. However, this will improve dramatically over time," said an official from the Ministry of ICT and Innovation.
In Rwanda, the hardware costs Rwf572,00 ($525) while its service monthly fee is Rwf48,000 ($44).
The big picture: Starlink is coming to even more African countries. According to the service's availability map, 19 more countries will launch in 2023 with Zambia, Angola and Kenya scheduled for Q2 2023 launch. Sixteen countries—Uganda, Tunisia, Ghana and Egypt inclusive—are scheduled for a 2024 release, while 18 more countries have unconfirmed launch windows.
ANGOLA TO INVEST $89 MILLION IN THE CLOUD
Image source: BBC
The Angolan government has pledgedto invest $89 million for the implementation of the infrastructure of the National Cloud of Angola, according to the country's ministry of telecommunications, information technologies and social communication.
More deets on the project
The project comprises two data centres in the capital Luanda and the modernisation of the data centre backup.
The two data centres will be interconnected with a 50-gigabit-per-second fibre-optic ring, according to the director of the national institute for the promotion of the information society (INFOSI), André Pedro.
The main data centre will house 204 server cabinets, and execution and equipping are estimated to take 15 months.
Project timeline and benefits
The project is expected to be completed by the first quarter of 2024. All data centre silos of the ministerial departments will be transferred to the platform, and the state will save as much as 60% in data costs and also reduce costs associated with overlapping investments in building data centres.
Zoom out: It looks like the Angolan government is trying to hop on the burgeoning African data centre industry which is expected to have garnered a 13% growth by 2027.
TC INSIGHTS: FUNDING TRACKER
This week, South African car subscription startup, Planet42, raised $100 million in combined equity and debt funding to help it accelerate its expansion. The $15 million equity round was co-led by Naspers and ARS Holdings, with participation from existing and new shareholders, including Rivonia Road Capital, which also provided a $75 million credit facility. Private investors contributed a further $10 million in debt financing.
Here are the other deals this week:
Co-Creation Hub closed a new partnership with the Mastercard Foundation under the Mastercard Foundation Ed-Tech Fellowship Programme to launch a $15 million ed-tech accelerator initiative in Kenya and Nigeria.
Tanzanian agritech startup BioBuu received $200,000 in seed funding from the GIIG Africa Fund.
Jumba, a B2B construction startup based in Kenya, raised $4.5 million in funding in a round led by LocalGlobe. Other participants include Enza Capital, Foundamental, Seedstars International Ventures, Logos Ventures, SpeedInvest, First Check Africa, and Alumni Angel Network.
That's it for this week!
Follow us on Twitter, Instagram, and LinkedIn for more funding announcements.
REPORT LAUNCH: ID VERIFICATION TRENDS IN AFRICA
Customer identity verification through the use of Know Your Customer (KYC) compliance is becoming increasingly important in various industries to prevent money laundering and other types of illicit activity. Businesses and individuals need to be fully aware of the importance of KYC verification and user onboarding.
In the latest KYC and user onboarding trends report by Dojah, you'll see the top trends in customer onboarding across African tech products in 2023 and essential components to efficient KYC in the African market.
Download the report now to stay ahead of the curve and protect yourself and your business from fraud.
What else is happening in tech?