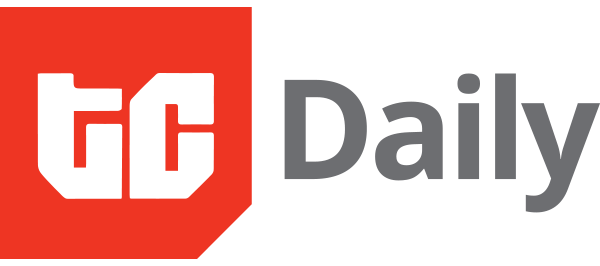 IN PARTNERSHIP WITH
Happy new month 🚀


In the latest layoff news, PayPal is laying off 7% of its workforce—about 6,000 people—in what CEO Dan Schulman is calling a move to strengthen and reshape the company for a "challenging macroeconomic environment".
What else is news?
CRYPTO MARKET
Bitcoin

$23,110

+ 1.07%

Ether

$1,583

+ 0.89%

BNB

$312

+ 0.63%

Solana

$23.86

– 0.70%

Name of the coin

Price of the coin

24-hour percentage change

Source:

CoinMarketCap
* Data as of 04:50 AM WAT, February 1, 2023.
STARLINK LAUNCHES IN NIGERIA
Yesterday, Nigeria became the first African country where Elon Musk's SpaceX internet service, Starlink, became active.
This announcement comes seven months after Musk initially announced that Starlink had received approval to launch in Nigeria—and Mozambique.
According to the website, Starlink offers speeds of 50–200Mbps in most areas in Nigeria—an upgrade considering 5G speeds in Nigeria struggle at 130Mbps.
So how much is it?
The one-time hardware costs ₦274,098 ($595) while its monthly service fee—which allows up to 128 device connections and uncapped data—costs ₦19,260 ($42).
Unfortunately, though, Nigerians who will order Starlink will find themselves paying more given the country's current ban on international transactions on domestic cards. While the service offers pricing in naira, payment cannot be made in naira.
Barring those with domiciliary cards, users may find themselves paying up to ₦440,000—$956 via Central Bank of Nigeria's (CBN) official rate of ₦460 to $1—while using virtual dollar cards which offer parallel rates as high as ₦743 to $1.
The big picture: Nigeria is only the first; Starlink is coming to even more African countries. According to the service's availability map, 20 more countries, including Zambia, Senegal, Morocco, and Angola are scheduled for a 2023 launch. Sixteen countries—Uganda, Tunisia, Ghana and Egypt inclusive—are scheduled for a 2024 release while 18 more countries have unconfirmed launch windows.
IS THE END OF TECH NATION IN SIGHT?
It's the end of an era for Tech Nation, the UK's government-backed ecosystem builder for tech startups and growth companies. After over 10 years in operation, the non-profit has announced that it will be closing its doors on March 31, 2023, due to losing its grant funding to a Barclays Bank Eagle Labs programme.
It's giving "mixed signals
The UK government has been promoting the country as a "science and technology superpower", but the closure of Tech Nation and the rise of other initiatives abroad have left the UK's support for innovation in question. The government has also recently cut back on the R&D tax credit scheme for startups, causing the majority of UK founders surveyed by industry body Coadec to say the cuts made the UK significantly less attractive.
This is all happening despite Tech Nation's impact on the UK tech scene. It has contributed to the UK's reputation as a leading digital economy in Europe. The non-profit claims that over 95% of startups on its accelerator programmes have gone on to scale.
A closing door
Tech Nation supported several tech talents looking to get flexible work in the UK through the country's Global Talent Visa. It wrote endorsement letters for and advised applicants who wanted to migrate to the UK to work. Citizens of African countries like Nigeria, South Africa, and Egypt have benefitted from Tech Nation's support. However, the support alongside its other initiatives might come to an end if an acquisition does not happen.
An acquisition?
Yes. Despite this setback, the organisation's CEO, Gerard Getch, is optimistic about the future and is actively seeking interested parties to acquire its portfolio of assets. If he finds a buyer, Tech Nation's initiatives and support might live on.
JUMIA'S HISTORIC LOW
Africa's e-commerce unicorn, Jumia, might have found its way out of some sore spots, but now it has something else to worry about.
For the first time since its IPO, its pockets are no longer deep (or as deep as they used to be), and profitability remains an unclear destination.
A precarious cash situation
Jumia failed to hit its goal to be profitable by 2022, despite cutting down its advertising spend and launching a logistics and advertising business.
While the e-commerce company is "profitable after fulfilment", a metric which refers to the fact that it makes money on every delivery unlike a few years ago, its general and administrative costs remain high.
Jumia has cashed in from the public markets twice since its 2019 IPO. First in December 2020, then subsequently in March 2021. Thus, in a space of about three months, Jumia raised over half a billion dollars from the public markets to hedge against its losses and move decisively towards profitability.
However, it's easy to see that Jumia has returned to a relatively low liquidity position, reporting only $104.3 million in cash and a total liquidity of $284.7—figures which, by the end of last year, would have been reduced by, say, a modest figure of $40 million. This practically suggests that Jumia has gotten to a historically low liquidity position since its cash-in from the public markets in 2020. And this is happening at a time when the public market is hardly a go-to, seeing that the JMIA stock has taken a beating down to a share price of about $3.
Zoom Out: Under the present circumstances, what options are available for Africa's e-commerce giant to raise capital? A near-impossible market share sale? Or an expensive debt route in an inflationary environment? If these options represent the deep blue sea, then insolvency is the devil. And Jumia is in between them.
SEND BY FLUTTERWAVE
Receive money from family and friends living abroad in minutes this holiday season with $end.
Visit send.flutterwave.com and do it now!
This is partner content.
ZIPLINE ACES FLIGHT TEST AHEAD OF KENYA LAUNCH
Kenya's healthcare is about to soar to new heights!
Global drone delivery company Zipline has aced its test flights in Kenya's Kisumu County ahead of launching its operations in the region.
Last year, Zipline signed an MoU with the Kisumu County Government to fly over 200 medical products, including COVID-19 vaccines and blood products, to over 400 health facilities across the county.
Boasting the over 35 million commercial miles Zipline's technology has flown, Winfred Njeri, general manager of Zipline Kenya, promised that no one will have to break a sweat waiting for medical products, as Zipline's instant logistics system will make sure health facilities have what they need when they need it.
Sounds like a tall claim but…
Founded in 2014, Zipline has been reducing wait times across the globe, especially in remote communities. It has reportedly delivered over 500,000 packages and five million products delivered globally. The company, which has its headquarters in San Francisco, operates distribution centres in Rwanda, Ghana, Japan, the United States, and Nigeria. Its Kenyan hub, located in Chemelil, Muhoroni Sub-County, will be the first location in Kenya to receive medical deliveries from the sky.
EVENT: AFRICANXT 2023
Heading into its 11th year, AFRICANXT returns to Landmark Centre from February 6–10, 2023.
With nearly 4,000 registered attendees to date, AFRICANXT 2023 will gather founders, startups, and entrepreneurs, as well as policymakers and a broad range of industry stakeholders for five days of curated programming and immersive experiences designed to facilitate ideation and solution-focused dialogue. The conference theme for 2023 is Cooperate. Collaborate. Innovate. Unlocking Our Potential, Ensuring Africa's Prosperity.
AFRICANXT 2023 will host 200 sessions and experiences featuring keynote guests like VC executive, Biola Alabi; CEO of Herconomy, Ife Durosinmi-Etti; filmmaker Daniel Etim-Effiong; and influencer Samuel "Broda Shaggi" Animashaun Perry.
Register to attend here and get a 20% discount when you register with our code TCNXT2023.
OPPORTUNITIES
The Scaling Civic Tech SolutionsProgramme is now open to applications from civic hubs, incubators, civic tech startups, and community organisations that use technology to influence citizen participation in the 2023 General Elections. Selected applicants will receive financial support, increased visibility and an opportunity to co-create with other innovators. Apply by February 3.
The 100x Impact Accelerator is open to applications from impact-driven social enterprises that work across eight sectors including health, climate and education. Selected enterprises selected will receive £150,000 grants and access to LSE's world-class expertise, plus a 12-week programme of bespoke support from experts and social unicorn founders. Register by March 10.
Do you have what it takes to become the next supplier to leading South African enterprises in the furniture sector? Apply for the 2023 eThekwini Furniture Cluster Acceleration Programme. Apply by February 28, 2023.
The Jasiri Talent Investor Programme is looking for highly driven individuals with a history of achievement and/or entrepreneurial action who aspire to launch a high-growth venture. Apply by April 23, 2023.
The GSMA AgriTech Accelerator is accepting applications from innovative, revenue-generating digital agriculture solutions that support the shared vision of improving smallholder farmers. Cohort members will benefit from targeted consulting from the GSMA team, user experience and product design/management support, farmer feedback surveys, access to GSMA events and insights and capacity building for investor readiness. Apply by February 10, 2023.
Are you an ambitious and innovative leader who wants to learn how to bridge the gap between desire and action on sustainability? Then apply to join the Swedish Institute Management Programme 2023. Apply by February 13, 2023.
What else is happening in tech?