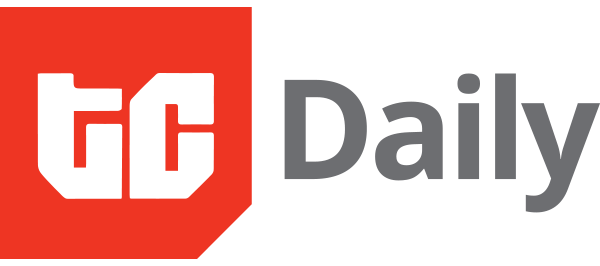 Good morning ☀️ ️
"Friends congratulate me after a quarterly-earnings announcement and say, 'Good job, great quarter' and I'll say, 'Thank you, but that quarter was baked three years ago. I'm working on a quarter that'll happen in 2021 right now.'"
–World's richest man, Jeff Bezos in 2018
I wonder what he's baking right now?
In today's edition:
Google shuts down Stadia
Kenya's lending problems
My Life in Tech
Mono gets into YCombinator
Robotic arms
Google no longer wants to build its own games
14 months after launching Stadia, Google has decided it no longer wants to build its own games.
Wait, what's Stadia?
Stadia lets you play games from anywhere using different devices.
Think of it this way, instead of using local hardware like a PC or game console to render images, Stadia has powerful servers that do the hard work and then stream video of the gameplay down to your devices for a fee. Stadia works on phones, tablets, Chromecasts, and almost any computer that supports Chrome.
Back to the story
Google is shutting down its internal Stadia game development division (both its Los Angeles and Montreal game studios), and refocusing Stadia to become a home to stream games from existing developers.
Why?
It's expensive creating high quality games. Although it's hard to believe Google didn't see that coming.
Google sees a better future in being a platform for other game publishers. The Global video game revenue was
expected to increase 20% to $179.7 billion in 2020, making the video game industry bigger than the global movie and North American sports industries combined.
What's next for Stadia?
The existing subscription plans still exist and Google may continue trying to secure exclusive (or timed-exclusive) third-party titles to offer through its subscription.
Question: Considering the fact that Google has a long list of killed projects, how much longer do you think Google will continue to offer and promote a consumer-facing cloud gaming service?
Looking forward: This move means that Stadia's future will likely be relegated to just another option where you can play the same games as you can already play on a PS5, Xbox Series X, or PC.
Kenya's lending problems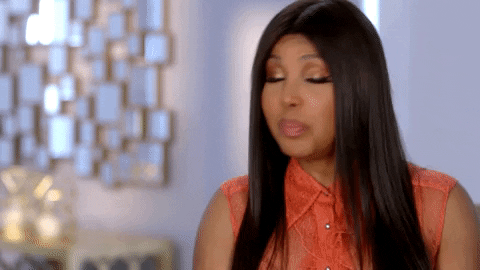 Last year, after some 1.72 million Kenyans lost their jobs and many others took significant pay cuts due to the pandemic, the Kenyan government decided to ease the burden of its citizens.
The Central Bank of Kenya (CBK) declared a 6-month suspension of Credit Reference Bureau (CRB) listings to ease the pressure on borrowers hit by the economic impact of the pandemic.
What's a CRB listing?
It's a blacklist for loan defaulters. Putting a defaulter's name on this list damages their ability to secure loans in the future.
The 6-month grace period was expected to bring the number of negatively listed borrowers down but the cash crunch, largely caused by COVID, caused Kenyans to take loans like never before. But it seems not many have been able to meet up with repayment.
The result: The number of loan accounts that defaulted and have now been blacklisted has hit 14 million in Kenya.
What's the cause?
Hundreds of digital lenders who are wooing banked and the unbanked Kenyans with unbelievably quick, collateral-free loans while choking them with high-interest rates. This issue has been addressed but there are questions about whether it's being properly contained.
Beyond this, there's also a COVID effect: people just don't have the money to pay back.
Read more: Kenya's Lending Woes Worsen As 14 Million Accounts Enter Black Book
Why is Nigerian fintech Mono taking $125k from Y Combinator after $500k pre-seed round?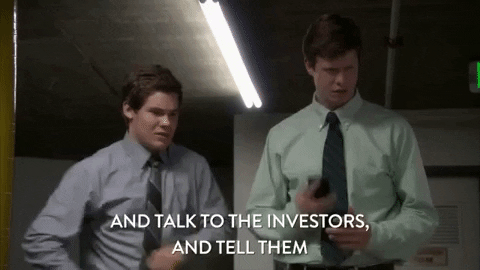 Out of the 36 startups participating in American startup accelerator Y Combinator (YC)'s winter 2021 programme, the only African startup in the group is Mono, a Nigerian fintech building APIs for open banking and simplified financial accounts management.
Backstory: Mono was founded by Abdulhamid Hassan and Prakhar Singh. They launched the company in August 2020 and a month later, closed a pre-seed round of $500,000. Lateral Capital, Rally Cap Ventures, Golden Palm Investment, and Ventures Platform invested in that round.
YC's offer: YC will invest $125,000 in Mono for 7% equity, and expose the startup to a global network of founders, investors, and customers. The winter programme will be done virtually unlike other years due to the COVID-19 pandemic.
The big question : In this article Alex in looks into what Mono stands to gain because ideally, when an early stage company raises a new round of funding, it's usually more money but in this case it's less.
Read more:Why Nigerian fintech Mono is taking $125k from Y Combinator after $500k pre-seed round
Risking it all
It's one thing to leave the UK to return to The Gambia. It's another thing to leave a steady job and run the risk of starting a business in the early 2000s.
When Papa Yusupha Njie returned to The Gambia in 1998, everyone thought he was crazy. None of it made sense to his friends and family. He had just gotten his degree in Electronic Engineering and Management from Middlesex University and had multiple prospects for work in the UK. Why was he coming home?
In this week's edition of my life in tech, Edwin shares the story of Papa Yusupha Njie who risked it all. Today he is the chairman of Access Bank Gambia and his company Unique Solutions is worth millions of dollars.
Read more : Papa Yusupha Njie risked it all to build a multi-million dollar ISP in The Gambia
Robotic arm built by Kenyans
Despite dropping out of college for financial reasons, two young Kenyan inventors David Gathu and Moses Kinyua built a bio-robotic arm, controlled by brain signals, to help disabled people.
How it works: The brain signals are converted to electric current which powers the robotic arm movement.
Watch the video : Kenyan inventors create bio-robotic arm controlled by brain signals.
What else are we reading?
Written by – Daniel Adeyemi
Edited by – Edwin Madu
Advertise
To advertise with us, send an email to