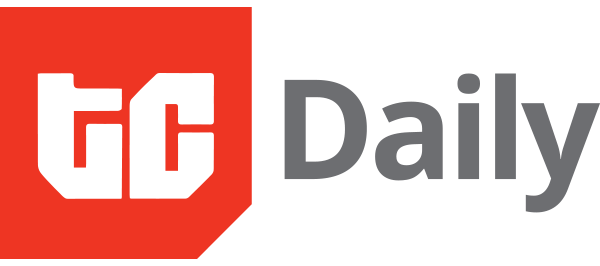 IN PARTNERSHIP WITH
Good morning ☀️ ️
After two weeks of some good old Wall Street vs Reddit drama, traders are now dumping GameStop's shares, and at the time of writing this, the company's share price is down 55%.
In today's edition:
Mono gets Y Combinator backing
Bamboo puts a stop to Gamestop
A crackdown on crypto
Twitter is shaping up for newsletterss
Six-month-old Mono is now backed by Y Combinator
In January, Alex wrote this list of Africa fintech startups to watch in 2021. One of those startups is Mono, an Application Programme Interface (API) which helps companies and third-party developers to retrieve the bank account information of customers.
If APIs seem a little confusing to you, here's a not boring way of understanding them and why they're such big deals-- so big that Visa offered $5bn to buy Plaid, another API startup.
Mono helps companies collect bank statements from their customers with no coding. It's the sort of interface that is super useful if you're a digital lender looking to use a user's bank statement to determine their capacity to take loans.
The startup's offering has proved interesting to investors. In September 2020, it raised a $500,000 pre-investment round and it has now received more funding.
What it means : Both companies claim they're looking out for their users. Apple has said it is making the move to protect user privacy, and Facebook has argued that the opt-in requirement will hurt small businesses that rely on targeted advertising for sales.
Mono has now been admitted to Y Combinator's Winter 2021 batch and will receive $125,000 in seed funding with the possibility of follow up funding in March. The six-month-old company has big ambitions; with a pan-African expansion on the cards as well as a push to become a global company.
The magic number : Abdul Hassan, Mono's CEO said the company processes 5 million datasets per hour. When you consider that Mono partners with 16 financial institutions in Nigeria and has a little over a hundred businesses like Carbon, Renmoney, Flutterwave and Indicina using its platform, it's not far-fetched.
A stop to GameStop
Nigerians who trade U.S. stocks using Bamboo will no longer be able to buy shares of AMC, GameStop, and Nokia, for some time. The fintech startup sent users a detailed email on Tuesday explaining that the suspension was due to volatility on the US Stock Exchange.
The story is long-ish, but here's what you need to know: Bamboo gives Nigerians access to U.S. stocks by partnering with Drive Wealth, an American brokerage firm. DriveWealth is required to have a minimum capital stash with US regulators in order to facilitate trades.
But because of the insane volume of AMC, GME, and NOK stock being traded, DriveWealth had to raise its reserve by 250%.
Now, it has decided to stop raising it. As a result, companies, like Bamboo, that depend on it for trades have been impacted too.
To be clear, DriveWealth (and consequently Bamboo) are not the cause of the problem. Similarly, Robinhood decided to suspend trade but a communication crisis led users to suspect that the company connived with hedge funds to frustrate retail investors.
What happens next? The suspension is temporary and Bamboo users can trade other stocks.
A crackdown on crypto
According to one publication, the South African Revenue Service (SARS) has sent audit requests to taxpayers requiring them to disclose cryptocurrency trades and purchases.
The purpose for which the taxpayers purchased cryptocurrency.
A letter from the trading platform(s) confirming the investments and the relevant trading schedules for the period and bank statements.
It's in line with the tax authority's plan to collect tax on all crypto transactions and SARS is talking tough on the issue.
Read all about it here: SARS cracks down on Bitcoin traders in South Africa
PARTNER CONTENT
SeamFix Limited becomes the First Software Development Company in Africa and the First Company in Nigeria to acquire ISO 27701:2019 Privacy Information Management System certification in Africa. Also, awarded to Seamfix is the ISO 27001:2013 information management and security certification.
Watch out Substack, Twitter is here!
It's official! Twitter is getting into the newsletter business.
It comes one month after it acquired Revue, the Dutch newsletter platform which allows you to publish and monetize newsletters. Twitter will now be competing with Substack, the leading player in the newsletter publishing business.
While the newsletter is still in private beta mode, a few users can already see and access the feature. The feature, which appears to be free for now will allow users to import email lists, embed tweets in your newsletter and analyze your data.
Will it be bye-bye to those long threads on Twitter and hi newsletter?
EVENT: The Future of Data and Technology
Join the World Ethical Data Forum on March 17-19 at the digital edition of the World Ethical Data Forum 2021!
From March 17th to the 19th, the WEDF Forum and an impressive range of experts from around the world will discuss the urgent questions surrounding the use and future of data and technology.
Get your tickets here.