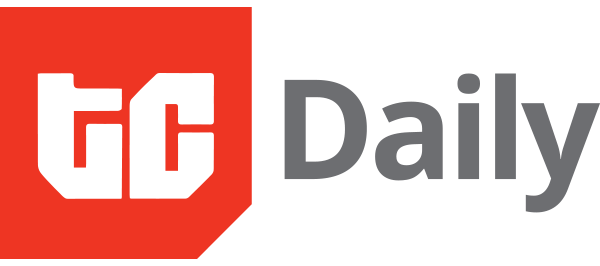 IN PARTNERSHIP WITH
Good morning ☀️ ️
"Today, the platforms that distribute digital content have far more favorable economics than those who make it."
– Jessica Lessin on the Facebook vs Australia argument
In today's edition:
Open banking
Digital lending
TC Insights
Ethiopia's telecoms update
In Nigeria, banking is about to get open
Last week, the Central Bank of Nigeria (CBN) released draft regulations for the open banking framework in Nigeria. It's in line with the prediction by Stears Business that conversations around open banking regulations would move forward in Nigeria in 2021.
What's all the fuss about? Open banking, often described as the future of banking, is the idea that traditional banks should share the transaction data of customers with fintechs, challenger banks and other third parties.
It sounds simple but the implications are far-reaching. With shared transactional data, customers can compare banking services easily and decide between banks. Importantly, it could allow fintechs to really compete with banks by taking all of that information and using it to create unique solutions that meet customer needs.
There's also some talk about APIs: At the core of the conversation is that the entire banking industry will become integrated and a lot of this will happen with APIs . While APIs have traditionally been used for integrations within an organization, with open banking, we're going to see the integration of entire business models.
It's probably the single biggest innovation to come to banking in Nigeria in the last decade. Nigeria will also be the open banking pioneer in Africa as no other country in Africa uses the framework yet.
This week, I'll dive into just how important open banking is and it will contain explainers about all of the implications; watch out for that!
PARTNER CONTENT
Want to get smarter about fintech in Africa? Listen to the Decode Fintech Podcast by Paystack!
Ghana is the fastest growing mobile money market in Africa. How did this happen? In this pilot episode, we spoke with regulators (GhIPSS), operators (MTN) and entrepreneurs to break down the story of how mobile money took off.
Ethiopia denies shortlisting Safaricom
On Thursday, I read several reports from digital publications claiming that Ethiopia's Communications Authority (ECA) had shortlisted Safaricom for a telecoms licence. For me, it meant that it was an important step forward for the country which has only one state-controlled telecoms operator.
So I wrote about it and some of the twists and turns that have accompanied the process of Ethiopia deciding to grant two telecoms licences to foreign telcos. I was careful to mention that while Safaricom claimed that it had been shortlisted for the next step of the process, there was no official confirmation.
The newest twist in the tale is that the ECA has now denied shortlisting Safaricom or any other telco.
"We wish to clarify that to date no proposals have been received for the two new telecom licenses, and no prospective bidder has been shortlisted, prequalified, nor excluded from participating in the bid process. The RFP[Request for Proposals] process is ongoing,"
PARTNER CONTENT
As industry experts and architects of continuity, Vertiv collaborates with customers to envision and build future-ready infrastructure. We leverage our portfolio of hardware, software, analytics, and services to ensure a customer's vital applications run continuously, perform optimally, and scale with business needs. Vertiv | LinkedIn
Digital lenders on the up and up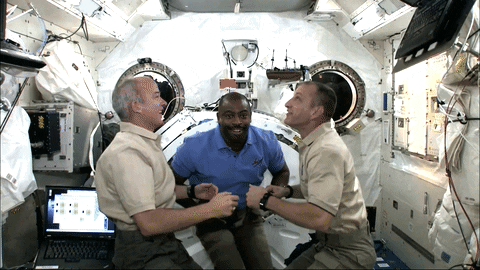 Earlier in the year, the fintech company, Carbon shared that it disbursed ₦25.21 billion ($63.6 million) in loans, up 9.1% from 2019. Those are pretty impressive figures when you consider that many digital lenders offer small loans under $500.
Another digital lender, Fairmoney has also recently said that in 2020, it disbursed a total loan volume of $93 million, representing a 128% increase from 2019. It also claims to be the biggest digital lender in Nigeria but that's a claim that's difficult to verify.
It's interesting to note that lending went up in 2020, a year when a pandemic forced lockdowns. Many digital lenders also suspended loans in 2020 so these jumps are interesting.
I'm still working on my theories on why lending spiked but be sure to email me and share your own theories as well: muyiwa@bigcabal.com
Events
FinMark Trust and HYBR invite you to the #SADCInnovation Virtual Demo Day on Thurs 25th February 2021.
The event will be an opportunity for the three finalists to present their solutions to an audience of potential investors, corporate partners, and the innovation ecosystem across Africa.
TC INSIGHTS: A price problem
Electricity has been an important part of our lives as humans for a while and if it's important, you pay good money, right?
Not always true because as of 2020, the tariffs in most of the African countries were less than $0.3 per kilowatt-hour.
One could assume that low tariffs should result in electricity being readily available since more people can afford it but that is not the case. Sub-Saharan Africa has the lowest electrification rate in the world with only 45% of the overall population having access to electricity, for those in the rural areas, only 23% have access to light.
The low electrification rates in Sub-Saharan Africa can be attributed to the poor infrastructure and inefficiencies of the utility companies and this is not far-fetched.
The government heavily subsidizes and regulates electricity to ensure affordability. This means that the utility companies do not have funds to maintain their service levels or provide electricity to a large population.
It has also been reported that sometimes the electricity demand becomes too much for the national grids to bear and this leads to frequent power outages on the continent. These outages can range from 2 days to 190 days per year.
The solution might be for utility companies to increase the price of power tariffs to be able to meet their operating costs, or that consumers seek off-grid renewable energy sources to solve their electricity problems.
While a price increase might solve the inefficiencies of the utility companies, most African countries have a large population of low-income households that cannot afford electricity as it is. Thus, off-grid renewable energy seems like a more sustainable and affordable option but there is still the problem of reach.
Grids are able to provide electricity to large geographical locations but most affordable off-grid renewable energy sources are suited for small-scale usage. If off-grid renewable energy sources are to replace grids, they will need to be affordable.
Moussa P. Blimpo, World Bank Senior Economist in the Office of the Chief Economist for the Africa Region, believes that the solution to the electrification problem is to use electricity primarily for income-generating activities. But for a continent where residential use is about 35%, how feasible is this?
Get TechCabal's reports here and send us your custom research requests via tcinsights@bigcabal.com.
Job Opportunities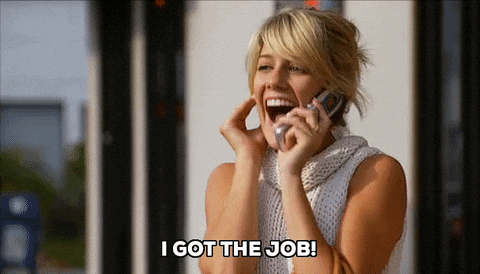 Check out other opportunities on our Job Opportunities page
Written by – Olumuyiwa
Edited by – Edwin Madu & Daniel Adeyemi
Advertise
To advertise with us, send an email to