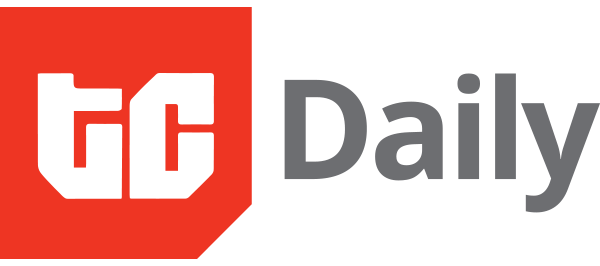 IN PARTNERSHIP WITH
Good morning ☀️ ️
Looks like Netflix's investment in Africa is paying off with the South African documentary My Octopus Teacher winning an Oscar at the 2021 Academy Awards and British Academy Film Awards earlier this year.
In today's edition:
Big Brother Nigeria's top sponsors
Center Stage
MTN and Vodafone bid for Telecoms licence in Ethiopia
YC-backed Kidato raises $1.4m seed round
The Two fintech companies sponsoring Africa's biggest reality show
Yesterday, Africa's biggest reality show Big Brother Nigeria announced its two main sponsors: Abeg App and Patricia, both Nigerian Fintech companies. In last year's edition, the show recorded 900 million votes, generating an estimated 27 billion naira ($71million) from the votes. While Nigeria accounts for fifty percent of the viewership; a third of the viewership is from South Africa and the rest of the viewership shared between Kenya Ghana, Namibia, Botswana, Uganda and other countries.
Patricia is a returning sponsor. Founded in 2017, the crypto company claims to have over 300,000 customers. In February, it was one of the many crypto companies affected by the ban on cryptocurrency trading in Nigeria. In response to the ban, many crypto exchanges announced plans to expand into other African countries in a bid to reduce the risk of running a business that's solely reliant on the Nigerian market. While Patricia's expansion plans are known, it could benefit from exposure to a wider African market via this show.
And Abeg
The more surprising sponsor is the recently launched Abeg App, which was named the headline sponsor for the show. According to a source within Multichoice, It costs $2 million to be a headline sponsor.
Inspired by the US-based mobile payment service, Cash App, Abeg is a fintech platform that allows users to request and send money using unique usernames. It was launched just seven months ago. It's rumoured that Abeg is a product of leading fintech company, PiggyVest.
Read Alex's conversation with the founders of Abeg a few days after their launch last year.
Has Abeg raised money? How is Abeg able to afford this sponsorship? Alex would keep digging deep to find answers to these questions.
PARTNER CONTENT
Nigeria's embSolape Akinpelu is empowering Nigerian women to adopt high-level financial services
"Financial branding is perceived not to be fun. It's a different kettle of fish writing for financial brands than writing for PayTV or a cereal brand. When I presented my creative ideas in meetings, I would be patted on the back and reminded that financial companies needed to speak a different, more corporate language. So I had to learn and teach myself about financial branding – I even got myself a mentor."
In this first edition of Centre Stage, a new column that brings you up closer to the people who are building great products and services in Africa, Koromone talks to Solape Akinpelu who is empowering Nigerian women to adopt high-level financial services.
PARTNER CONTENT
Have you ever tried to make enquiries about a product on social media? You send the merchant a direct message to ask about that bag you saw on their page, maybe wait a few hours, a little back and forth if you decide to purchase it…
In response to this trend, Collins Iheagwara and his cofounders, Kolawole Balogun and Tioluwani Kolawole set out on a daring mission to build an infrastructure that optimizes conversations on social media so merchants can connect with their customers seamlessly and efficiently.
Read more: One app to rule them all? Simpu is integrating business processes for SMEs and Enterprises
MTN and Vodafone bid for Telecoms licence in Ethiopia
Kenyan ed-tech startup Kidato raises $1.4m seed round
Kenyan ed-tech startup Kidato has raised a seed round of $1.4 million which will be used to finance the company's growth and further product development.
Kidato was founded by Kenyan serial entrepreneur Sam Gichuru last year. As a father of three kids, he encountered similar problems facing the average Kenyan middle-class professional; one of which was struggling to keep up with private school exorbitant tuition fees as high as $8,000 yearly.
Kidato is an online school for K-12 students that provides high-quality, affordable education to the growing middle class in Africa, where parents often have to choose between either public schools with student-teacher ratios as high as 50:1 or private schools with expensive tuition fees.
Read more: YC-backed Kidato raises $1.4M seed to scale its online school for K-12 students in Africa
What else we're reading
Written by – Daniel Adeyemi
Edited by – Koromone Koroye & Edwin Madu