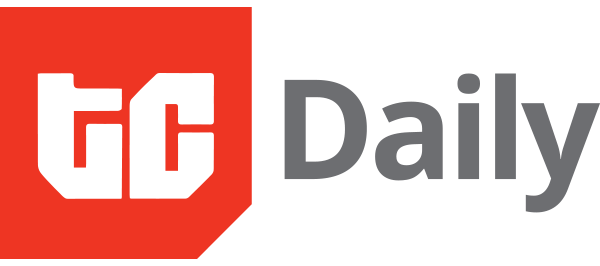 IN PARTNERSHIP WITH

Good morning ☀️ ️
Would you buy this?
Pages containing Isaac Newton's jotted revisions to his masterwork, the "Principia," are expected to sell for $850,000 and $1.3 million next month. A first edition of the book sold at auction for $3.7 million in 2016.
In today's edition:
Centre Stage
South African Mobility startup raises $14.5 million
WhatsApp won't restrict users who don't agree to its privacy policy
Highlights from Apple's June 2021 WWDC
The best communications managers are empathetic storytellers
In 2014, when Moyosola Kara gained admission to the University of Pretoria, she had her eyes set on being an economist but after a year, she realized it just wasn't for her. She ended up graduating with a Bachelor of Commerce in Law (BCom Law).
Today, Moyosola Kara is the director of marketing and communications at Eze Wholesale – a YC-backed startup on a mission to simplify the wholesale electronics trade market. She's an ambitious straight-shooter who is serious about taking breaks and carving out time to reconnect with herself and the people in her life.
How was she able to figure out her career path?
"I didn't know what I wanted to do or what kind of career I wanted to pursue. It wasn't until my time at Elizabeth Arden that I figured out my passion: talking to customers and connecting them to their favourite brands or businesses. When I was in South Africa, Elizabeth Arden was typecast as a beauty brand that catered exclusively to white South African women. Black South African women bought their perfumes, but make-up and skincare? No chance. When Elizabeth Arden was ready to change that image, I became fully immersed in trying to figure out our campaigns and how to speak to this new target audience."
In this week's edition of Centre Stage, Koromone talks to Moyosola Kara who has some advice for aspiring and working communications and marketing professionals.
PARTNER CONTENT
Can you smell what TechCabal is cooking?
South African Mobility startup WhereIsMyTransport has raised a $14.5 million
South African mobility startup WhereIsMyTransport has raised a $14.5 million Series A extension round to continue its expansion across emerging markets.
The round was led by Naspers Foundry, Cathay AfricInvest Innovation Fund and Japan's SBI Investment. This investment comes a year after the company raised a $7.5 million Series A round from investors including Google and Toyota Tsusho. This brings the total raised by the company during its Series A funding to $22 million.
Formed in 2016, WhereIsMyTransport is a big data platform that provides sustainable mobility solutions in emerging markets. It maps formal and informal public transport networks. The company then uses data obtained to improve the public transport experience, making commutes safe and accessible.
Why it matters: Mobility in emerging markets via public transportation is often a hassle – it's inefficient and time-consuming. The successful expansion of WhereIsMyTransport would reduce friction in the movement of people and goods across Africa and other emerging markets.
Read more: South African mobility startup WhereIsMyTransport raises $14.5million for expansion
PARTNER CONTENT
Future Africa has invested $3 million in 13 African startups in 2021, doubling its fund deployments for 2020. It's invested in companies like Termii, Ongair, Lami and Stitch and is on the way to invest $10 million this year.
Read its announcement here.
WhatsApp won't restrict users
Written by – Daniel Adeyemi
Edited by – Edwin Madu & Koromone Koroye