Read this email in French.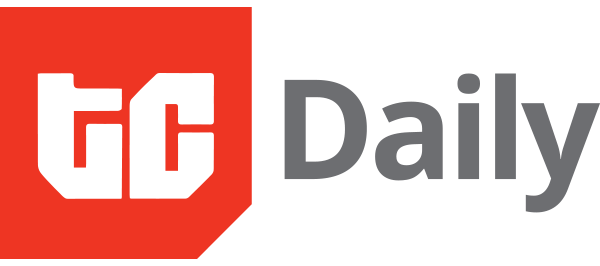 IN PARTNERSHIP WITH

Good morning ☀️


It's time again for you to judge us.
If you've been reading TC Daily for a while, please let us know what we're doing well, and how we can improve. We know surveys can be hectic, but if you fill this one, you stand a chance to win a $50 gift card. 🎉
ZIMBABWE'S GOLD-BACKED DIGITAL CURRENCY LAUNCHES TODAY
Zimbabwe is moving forward with the launch of its gold-backed digital currency.
ICYMI: In April, Zimbabwe's central bank, the Reserve Bank of Zimbabwe (RBZ), announced plans to introduce a gold-backed digital currency to be used as legal tender in the country. The digital currency is set to complement the Mosi-oa-Tunya, fiat gold coins, which the country launched in 2022. With it, the country hopes to have more citizens buy into its gold industry and fight its currency devaluation and inflation which jumped to 285% in 2022.
The first phase: Last Thursday, the RBZ outlined plans for the implementation of the currency. In the first phase, which launches today, May 8, the tokens will be issued only for investment purposes and available through banks.
The bank has invited Zimbabwean citizens and businesses to subscribe to the token. Applications for the tokens must be for a minimum of $10 for individuals and $5,000 for financial institutions.
In the second phase—launch to be announced at a later date—users can hold the tokens in digital wallets and use them for peer-to-peer and other commercial transactions.
WORK WITH MONIEPOINT
At Moniepoint, we're creating the best workplace for global talent using the 4M framework- Meaning, Membership, Mastery and Money. This isn't an ad designed to convince you to join us, but it has all the reasons why you should. Watch it here.
This is partner content.
MOZAMBIQUE GETS 5G
More African countries are getting 5G.
East Africa's Mozambique is the latest to get the fifth-generation network, with Vodacom last week announcing its launch. The service will be available at selected sites in Maputo, Matola; the central area of Nampula; downtown Nacala, Munhava, Maquinino, and Chipanga neighbourhoods; Beira; and Tete.
The telco's CEO, Nuno Quelhas, stated that 5G would help improve the quality of life and promote the growth of the youthful population.
"5G would help to expand financial inclusion in Mozambique, as the aim is to cover 75% of the adult Mozambican population by 2025 and make payments through M-Pesa available anywhere in the country," he added.
With the launch, Vodacom beats Tmcel, which announced in 2022 that it would fast-track the launch of 5G in the country after an initial trial run.
5G coverage in Africa: So far, at least a dozen African countries, including the Big Four—South Africa, Nigeria, Egypt and Kenya—have launched 5G commercially while many more, including Ghana and Uganda, are reportedly running trials across their respective countries.
RAIN LAUNCHES VOICE SERVICES IN SOUTH AFRICA
Two months after announcing its plans to expand into voice, South African telecoms Rain has finally pulled off said plans.
Last week, the telecom launched its voice service in the country. Running on 4G technology, Rain's offering will offer high-definition voice calls, data and SMS throughout the country.
"After acquiring spectrum in the 2022 auction, Rain is overlaying its existing 4G network with a new layer that provides for more comprehensive reach," the statement continued.
Fighting a duopoly: Rain joins MTN and Vodacom who have both dominated South Africa's voice scene with 31% and 42% of the market share respectively. With other competitors Telkom at 15% and Cell-C at 12%, Rain has its work cut out for it in fighting for a share of South Africa's voice market.
The telecoms, however, believes that its offerings will garner it some customers. "The convergence of a home and mobile voice and data offerings in one affordable plan is an innovation we are confident will appeal to South Africans. We recognise that our customers have family members, so with rainOne we are catering not only for their need to access the internet from home, but also outside on their mobile devices," said Rain CEO Brandon Leigh in the launch statement.
TC INSIGHTS: AFRICA'S COSTLY REMITTANCE FLOW
Africans in diaspora play a crucial role in their home country's economy through remittance inflows. In 2021, sub-Saharan Africa had a 14% increase in remittances, reaching $49 billion and surpassing Foreign Direct Investment (FDI) and Overseas Development Assistance (ODA) as a source of external financing. For example, Nigeria, with an estimated migrant population of 800,000 primarily in the UK (220,000), and the US (375,000) as of 2021, recorded the highest remittance inflows on the continent.
Despite this significant growth, the cost of remittances to Africa remains the highest in the world, with an average cost of 7.8%, compared to the global average of 6%. While sub-Saharan Africa received $48 billion from overseas in 2018, a significant portion of $3.3 billion was lost in fees. This high cost creates a major challenge for African businesses and individuals who rely on remittances for important bills and investment.
Traditional offline services such as banks, Western Union, and MoneyGram dominate the remittances sector, leaving little room for competition and innovation. These traditional offline services have a combined market share of 50% of remittances in three-quarters of countries in sub-Saharan Africa. However, the shift to digital payment channels could significantly reduce the cost of remittances, offering a cheaper and more accessible option. In 2020, sub-Saharan Africa's share of international remittances sent and received via mobile devices was 80%, highlighting the potential for digital channels to transform the remittances sector.
The lack of clear regulatory frameworks that support the growth of the remittance industry in Africa is a major challenge for businesses and consumers across countries in the region. This creates challenges for remittance service providers looking to operate across borders as it results in higher costs for them. However, the potential for growth is enormous, and businesses in the remittances space must work with mobile money operators, banks, and other fintech services in Africa, while regulators must also be onboard for a conducive operating environment.
According to Benjamin Fernandes, founder of Tanzania-based Nala, regulation for financial technology is still evolving, as he hopes to see central banks setting the pace. He believes there are shining lights with remittances providing a launchpad to save, invest, and grow. With collaboration and innovation, the remittance sector in Africa could undergo a significant transformation, making it easier for everyone to send and receive money and invest in their home countries across borders.
THE WORLD WIDE WEB3
Bitcoin

$28,937

+ 0.78%

Ether

$1,913

+ 1.70%

BNB

$323

+ 0.74%

Cardano

$0.38

+ 0.61%

Name of the coin

Price of the coin

24-hour percentage change

Source:

CoinMarketCap
* Data as of 17:45 PM WAT, May 7, 2023.
The US Justice Department is investigating Binance for Russia-related sanctions. Bloomberg reports that Binance allowed Russian customers to access the exchange in violation of US sanctions related to Russia's invasion of Ukraine.
Blockchain security firm CertiK has frozen about $160,000 in stolen crypto funds. CoinTelegraph reports that the amount constitutes a small portion of the $1.8 billion stolen by Merlin DEX Rogue developers earlier in April.
TC LIVE: THE STATE OF TECH IN AFRICA
Between January and March 2023, African startups raised $857 million in Venture capital funding. While this pales in comparison to Q1 2022's figures, the continent saw its biggest acquisition ever: Tunisian AI startup, Instadeep's, $680 million acquisition by BioNTech. There is more to be uncovered in this quarter's edition of the State of Tech in Africa.
OPPORTUNITIES
Written by – Timi Odueso & Ayomide Agbaje
Edited by – Kelechi Njoku
Want more of TechCabal? Sign up for our insightful newsletters on the business and economy of tech in Africa.
P:S If you're often missing TC Daily in your inbox, check your Promotions folder and move any edition of TC Daily from "Promotions" to your "Main" or "Primary" folder and TC Daily will always come to you.