[Greeting: alttext="Greetings!" pretext="Hi" field="F" fieldtext="First Name" ]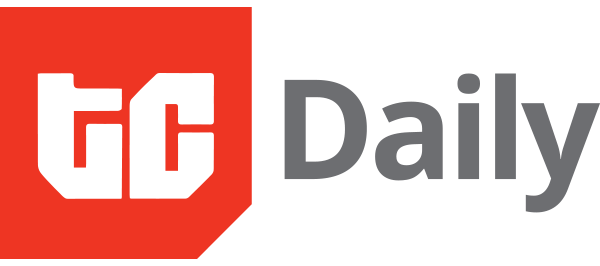 IN PARTNERSHIP WITH

Good morning.️
The holidays are officially over. Would you have to be dragged kicking and screaming into work today?
In today's edition:
Bitcoin is up again
Bitsika and BuyCoins
2021 is the year for AfCFTA
BITCOIN RALLY CONTINUES
Two weeks ago, Bitcoin crossed the $20k mark and like everyone else who doesn't hold the currency, I said a silent "only if I had gotten in on the crypto action a few weeks ago." Today, BTC is now trading at $32k, down from another record high of $34,800 earlier in the day, so what's our operational story this time? .
Timing is everything: Bitcoin is crossing this record valuation on the twelfth anniversary of its creation. Satoshi Nakamoto created the "genesis block," the first entry in the bitcoin blockchain on January 3, 2009.
Looking to the future
While there will always be doubters, Bitcoin enthusiasts argue that new interest from financial institutions in holding BTC will only see it rise even further.
Up next $40k?
PARTNER CONTENT
If you showed interest in the Flutterwave Developer Challenge, we've sent you an email with all the instructions for the challenge. If you didn't get it, kindly send us a message here and we will send you the email. All the best ✌️"
BITSIKA AND BUYCOINS ARE DOING NUMBERS
What are the odds that on Bitcoin's 12th anniversary, two African startups that help you buy and sell Bitcoin share news of their 2020 numbers? Bitsika: This is one of those cross border transfer products that are sometimes hard to differentiate from a banking player. It's a mobile wallet, it helps you trade Bitcoin, you can deposit money in one currency and withdraw it in another currency...the whole nine yards
Highlights
Bitsika processed a total of $39,953,115 in 2020 compared to $974,864 in 2019.
That volume was from 268,430 individual transactions in 2020
The startup also has 95,509 registered users, with 95% of those users coming in 2020
Bitsika will look to raise funding in a Series A round this year so watch out for that.
BuyCoins on the other hand was kind enough to put their 2020 summary in a blogpost. One interesting highlight is that in 2020, users bought and sold a total of $141,395,605.75 of cryptocurrency across all products (Instant, P2P etc).
It's no surprise that BuyCoins saw such activity. In 2020, Nigeria was the country with the second-highest number of Bitcoin transactions in the world.
QUIZ
What was Bitcoin first used to buy?
*The answer to this question is at the end of the newsletter.
2021 IS THE YEAR FOR AfCFTA
After years of preparation, the trading phase of the African Continental Free Trade Area (AfCFTA) finally kicked off on January 1, 2021.
With 54 of the 55 African countries having signed and ratified the agreement (Eritrea is the only country to not join the AfCFTA), it will be the largest free trade area in the world. It will cover a market consisting of 1.2 billion people and a combined GDP of $3 trillion.
It is also important for the AfCFTA that Nigeria, one of the most important trading countries in Africa has reopened its borders, after it closed its borders for months. Actions like Nigeria's border closure is symptomatic of the problem the trade deal wants to solve.
In 2017, intra-African exports were 16.6% of total exports, compared with 68% in Europe, and 59% in Asia.
According to South Africa's President, Cyril Ramaphosa, "the birth of the African Continental Free Trade Area will fundamentally change the economic fortunes of our continent. It is the start of a new era of trade between African countries."
Despie his optimism, there's no doubt that the trade agreement will face the problem of lack of infrastructure. In the end, it's worth keeping an eye on in 2021 to see if it can live up to its goal of improving trade.
QUIZ ANSWER
Pizza. Laszlo Hanyecz bought 2 pizzas for 10,000 BTC in 2010.
Written by - Olumuyiwa
Edited by - Daniel Adeyemi and Edwin Madu