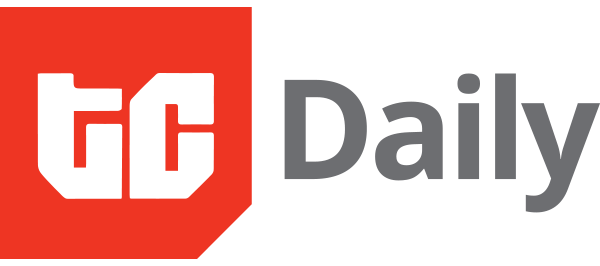 Good morning.️
Did you get dragged into a conversation about Donald Trump and free speech this weekend? His twitter ban, the first amendment, Parler….nothing?
In today's edition:
The credit scoring conversation in Egypt
Fussing over crypto regulations
Africa and the COVID vaccine
THE CREDIT SCORING CONVERSATION IN EGYPT
In December, I spent a lot of time doing research on how credit scoring affects access to credit. If lenders are unable to accurately determine risk, there's little incentive to give loans. This conversation was focused on Nigeria, credit bureaus, and private data providers. The conversation will now also expand to Egypt after a fintech startup that offers credit scoring raised funding.
Cassbana is an Egypt-based fintech startup that uses AI to run a behaviour-based credit scoring system. It launched its app on a trial basis in 2020 and has now raised $1 million in a pre-seed funding round led by venture capitalist fund Disruptech Ventures along with several other fintech funds and angel investors.
In 2021, Cassbana is aiming to get 1 million users in Egypt while targeting the financially underserved as well as the unbanked.
It means that this year, we'll be keeping an eye on the Egyptian lending space as well
FUSSING OVER REGULATIONS
"I think it's fair to say that around the continent, people are being cautious," said Andrew Nevin, partner and chief economist at PricewaterhouseCoopers Nigeria, on the attitude of regulatory bodies in Africa toward cryptocurrencies.
"There's been a lot of problems with cryptocurrency and various kinds of fraud: initial coin offerings and projects that didn't have sufficient value and have gone backwards or folded up. So, I think that the authorities are taking the right view in taking this step by step," he added.
In a study by Ecobank in August 2018, only Namibia had outrightly claimed cryptocurrency to be illegal. By November 2018, Zambia, Zimbabwe, Morocco, Algeria, and Libya were reported to have joined the mix. Crypto-related transactions are still restricted in Morocco, Zambia, and Egypt. It seems like Egypt is reconsidering its stance, but cryptocurrency transactions are punishable by fines in Morocco, and Algeria has remained firm in its decision to outrightly ban bitcoin usage.
Between 2018 and now, some African countries seem to have warmed up to the use of cryptocurrency. Although Zimbabwe had earlier banned its use, the Reserve Bank of Zimbabwe now seems keen on regulating cryptocurrency in the country.
Kenya's central bank which earlier compared cryptocurrency to pyramid schemes has set up a task force to study blockchain technology and Nigeria's Securities and Exchange Commission (SEC) issued regulatory guidelines for cryptocurrencies and crypto-based startups.
The stance against the use of cryptocurrency in most countries may have stemmed from the prevalence of Ponzi schemes in most African countries and lack of awareness. But governments are becoming more enlightened and while they are still wary, they seem more willing to embrace digital money.
Between citizens' growing interest and the increasing demand for cryptocurrencies, Africa's regulators might have no choice but to play ball; best if it's sooner rather than later.
QUIZ
Where was Africa's first COVID-19 case recorded?
*The answer to this question is at the end of the newsletter.
AFRICA AND THE COVID VACCINE
In the last couple of weeks, as biotech companies in Europe announced the approval of their vaccines, one question we've asked is when African countries would begin to have access.
In Nigeria, the answer is that each of the country's 36 states will receive 4,000 vaccines during the first phase. Health workers and the elderly will be prioritised in the vaccine distribution.
While 4,000 vaccines per state barely scratches the surface of what Nigeria needs, the government says it wants to vaccinate 40% of Nigerians by the end of the year and 70% of Nigerians by 2022. As far as goals go, it doesn't get more ambitious than that.
Read more: President Buhari and other Nigerian leaders to take COVID-19 vaccine on Live TV
EXITS
It's not the type of exit we talk about on panels that ask, "where are the exits?" This time, the CEO of Cellulant, Ken Njoroge, has left the company after eighteen years.
After 18 years of running Cellulant, I have decided that 2021 will be my last year as CEO.
Such transitions are not easy in any way and require a great deal of growth, thought and patience. I remember my team and I started 2020 with a clear mission to recover from the past three difficult years. We set out with an airtight vision, an incredibly talented team, the right resources on board and that hunger for excellence that has now become our corporate identity.
Read about it here.
See you tomorrow!
QUIZ ANSWER
Egypt, on February 14th, 2019.
Written by - Olumuyiwa
Edited by - Daniel Adeyemi and Edwin Madu