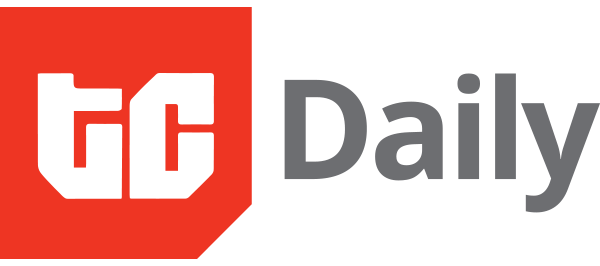 IN PARTNERSHIP WITH
Good morning ☀️ ️
Last week, Nigerians were definitely eager to impress and learn more about love. Here are some top questions related to dating or love asked on Google in the week preceding Valentine's day: "Who is Rihanna currently dating?" "What does the bible say about dating?" "How to know if a guy loves you?" "How to ask a girl out?" "Is Patoranking and Yemi Alade dating?"
In today's edition:
Facebook protecting Journalists
Bitcoin development fund
Insights
Long distance love
Facebook's new offer to Journalists
Here is Facebook's new offer to Journalists: we'll protect you from online attacks on our platforms. Last week, Facebook began rolling out new features that protect journalists in Nigeria, Egypt, South Africa, Kenya and other countries from online attacks.
Why it matters
: Due to the nature of their job, journalists are more at risk of privacy and security threats. They risk being hacked, featured in doctored images and videos, or doxxed —where information like home addresses are shared online. In a
survey
carried out on online violence against women journalists by UNESCO in 2018, Facebook was rated the least safe of the top five social platforms used by women participants, with nearly double the number of respondents saying it was "very unsafe" compared to Twitter.
Next steps:
Journalists like me who are Facebook users can voluntarily register with Facebook in order to receive safety and security features that help further protect their Facebook profiles. It also includes the option to extend the protection to other Facebook-related apps like Instagram, as well as a blue verification badge.
Meanwhile,
Nigerian lawmakers are
working on a bill
that disqualifies journalists without degrees or diplomas in media-related courses.
Read:
Facebook rolls out security feature to protect journalists in Nigeria, Kenya, SA, and other countries
PARTNER CONTENT
We're looking for kind, smart problem solvers to help ambitious African companies grow and scale.
Does this sound like you? Join Paystack as a Product Specialist.
Apply here.
Fast-tracking bitcoin in Africa and India with $23.6 million-worth fund
Twitter CEO, Jack Dorsey,
tweeted
that he's partnered with rapper and Tidal chief Jay-Z to create a new endowment to fund Bitcoin development starting in Africa and India. About the project: It's called ₿trust and will be launched with an injection of 500 Bitcoin currently valued at $23.6 million. It will also be run without direction from Dorsey or Jay Z. The announcement came at a time when Bitcoin
hit a record high
on Friday, trading above $48,000. It has climbed about 24% in the last week. On the flip side, India recently
announced
that it will completely ban cryptocurrencies after giving investors a transition period to divest their holdings. It's been
reported
that the Indian government is looking to introduce its own "public" cryptocurrency and ban "private" ones like bitcoin, ethereum, ripple, and others. In Africa, last Friday, Nigeria's central bank
asked
banks and other financial institutions to close the accounts of cryptocurrency exchanges in the country. In South Africa, there's
scepticism
from the government towards cryptocurrencies due to recent crypto scams.
Question
: With the acceptance of cryptocurrencies still being contested across Africa, would this project make a difference?
Read:
Jay Z, Jack Dorsey to fast track bitcoin in Africa and India with $23.6 million-worth fund
PARTNER CONTENT
As industry experts and architects of continuity, Vertiv collaborates with customers to envision and build future-ready infrastructure. We leverage our portfolio of hardware, software, analytics, and services to ensure a customer's vital applications run continuously, perform optimally, and scale with business needs.
Vertiv | LinkedIn
INSIGHTS
I love to read; stories, articles, anything. My personal favourite though is the news. I try to catch up on news on the go, during lunch hours, and even at ungodly hours. Imagine how uncomfortable it would be if I had to wait until I saw a newspaper vendor or worse, be burdened with carrying papers around. Newspaper companies may have been the masters of the game in the past but that era seems to be coming to a close for a number of reasons. Most newspapers are printed once a day and so, they can only cater to news stories that happened the day before. By the time the paper is printed, the news would have been published and read by most people. This defeats the purpose of a timely news story. There is also a very high entry barrier when it comes to running a newspaper company.
According
to Businessday (a news publication site in Nigeria), in late 2018, imported newsprint used in Nigerian media houses sold for $875 per ton. Digital media companies on the other hand provide timely news and can be owned by anybody. Unfortunately, this also has its demerit.
Nowadays
, anyone with a website can pose as a journalist, even gossip blogs. This freedom has led to the proliferation of fake news. With the outbreak of COVID-19, Africa was
fighting
a battle on two fronts: the war against fake news and the fight against the virus. Most digital media houses had to establish a fact check section to try to curb the spread of fake news. One could say that it is harder to publish fake news in newspapers because of the long process involved, unlike for digital media where an inaccurate news story can be pulled down at any time. For this reason, newspapers can still boast of having the upper hand in Africa. They also help to reach parts of the population with little or no internet penetration. Regardless of the advantages, traditional newspapers are losing relevance and there may be little or nothing that we can do about it.
Get TechCabal's reports here and send us your custom research requests via tcinsights@bigcabal.com.
PARTNER CONTENT
Wondering how best you can maximize your DStv subscription? Think DStv app! The app is a convenient way to stream live TV, catch up on your favorite series, movies & sports highlights or download to watch offline. With one subscription, an entire family can simultaneously watch different things on multiple devices. Download from the
play store
or
Apple store
or visit
now.dstv.com
for more info.
Nurturing Long-distance relationships via tech
In 1984 when Emeka moved to Lagos for work, he had to leave his girlfriend Ngozi in Enugu. All they had were letters and the very infrequent phone call. She would sometimes receive his letters a week or two after he'd sent them. These were dark times for long-distance relationships in Africa but somehow they powered through because love does what it does. Today, Tobi and Ope live in Lagos, Nigeria and Norwich, UK respectively and they spend hours on Facetime talking about everything there is to talk about in real-time. Technology has made an immense contribution to how we have connected as people. It's helped our businesses, our crafts, our health, and our love. In this article, Edwin spoke to a few African couples who are in long-distance relationships to find out how they have used tech to nurture their love lives/relationships.
Read more
:
TechCabal's guide to long-distance love
Job Opportunities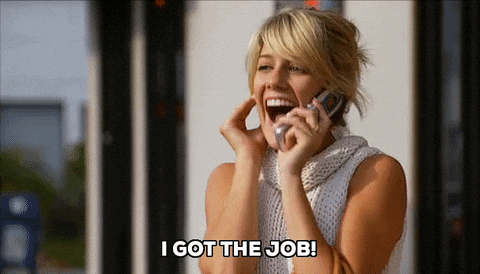 Check out other opportunities on
our Job Opportunities page
What else we're reading
Written by - Daniel Adeyemi
Edited by - Edwin Madu