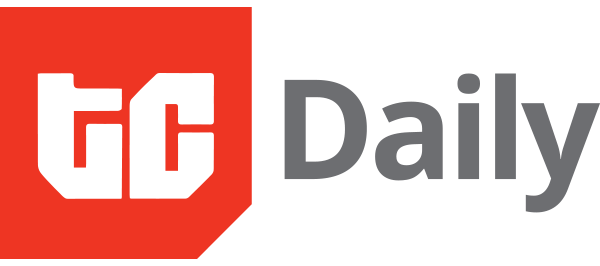 IN PARTNERSHIP WITH
Good morning ☀️ ️
We're excited about two things today; the month of March and our milestone of 10k followers on Instagram. If you're not already following us on IG, fix up!
In today's edition:
Twitter's new features
Takealot's CEO
What's happening at Fibre
TC Insights
Twitter's rolling out the features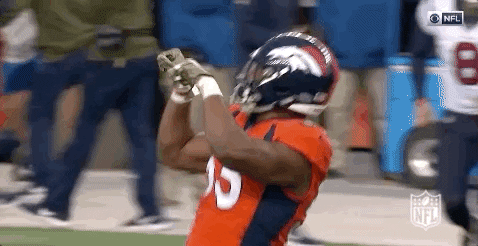 "We haven't been innovative" - Jack Dorsey, CEO, Twitter.
After years of getting criticism for not being innovative enough, Twitter is rolling out new features at what feels like breakneck speed. It feels a lot like they had all of these things in their drafts and they suddenly hit that "tweet all drafts" button.
Will you pay to see my tweets? One big change is "Super Follow," a way in which you will be able to charge your followers a fee to see extra content. This could be access to a community, subscription to a newsletter or bonus tweets.
You will also be able to tip some of your favorite tweeps if you feel like, "that was such a bomb tweet." Another interesting change is that Twitter will now have communities, which presumably will look like Facebook's Groups.
The plan with many of these new features is to drive revenue growth because Twitter will take a cut from these fees. So here's my poser: whose content would you be willing to pay for?
Takealot's CEO is stepping aside
South Africa's biggest retailer, Takealot has announced that its CEO, Kim Reid, is stepping down from the role and moving on to become the Chairman of the business.
The online retailer which employs 2500 people across three brands is now searching for a new Group CEO.
There's more here: Takealot's story is in some part Reid's story and he has been at the company from when it was just Take2 all the way to its merger with Kalahari.
In fact, he started his career at MultiChoice at the time it was owned by Naspers, the company which currently holds the majority share position in Takealot.
Read more here: Takealot creator Kim Reid is 'stepping back'. Here's how he built SA's biggest ecommerce site
PARTNER CONTENT
Want to get smarter about fintech in Africa? Listen to the Decode Fintech Podcast by Paystack!
How do you expand your fintech into multiple countries? In this episode, we talk about how to choose the countries to expand into, when to expand, how to hire in different markets, and lots more!
What's happening at Fibre?
Last week, some occupants at houses run by the proptech company, Fibre, shared that they had received three-month notices to leave the property.
It's an unusual move from a company which has been quiet for a while.
In January, the startup's director of operations told me that the company was repositioning itself and its business model after some feedback from its users. On Friday, the company once again insisted that it was merely doing an "audit" on some of the properties on its list.
The explanation is that some of the properties do not meet the new standards the company is not enforcing. It's the most we've heard about Fibre in a few years so this week, we'll be speaking to the company to try to get a sense of what's been happening over the years.
That's something you should look out for!
PARTNER CONTENT
As industry experts and architects of continuity, Vertiv collaborates with customers to envision and build future-ready infrastructure. We leverage our portfolio of hardware, software, analytics, and services to ensure a customer's vital applications run continuously, perform optimally, and scale with business needs.
Vertiv | LinkedIn
Walking on eggshells
Mary and Tina both got new cars recently. By the second day, Tina had already driven hers everywhere, without insurance, saying she would be careful. Mary however was still processing her motor insurance and would rather not take the risk.
Although Africans are becoming more aware of the necessity of insurance, it doesn't carry an equal sense of importance around the continent, going by the volume of insurance sales.
Like Tina above, a lot of Africans do not see the point of getting insurance. Many believe, perhaps superstitiously, that getting insurance is akin to wishing bad luck upon oneself. ;
Also, it doesn't help that insurance in Africa is regarded as elitist, meaning that there are not a lot of options tailored to suit low income earners which are a majority of the population.
While insurance companies have a role to play, governments and policymakers have an even bigger role to play in making insurance available to all.
There has to be structural reforms in most African countries. In order to encourage insurance penetration, the government has to be open to making some insurance offerings compulsory; for example, motor third-party liability and accidents at work. However, compliance only results from adequate enforcement.
An example of how the government can spur an industry is the Pension Reform Act of 2014 in Nigeria which led to a 70 percent growth in the sale of pension products between 2012 and 2017.
Insurance companies also have to be willing to embrace digital solutions. They should be open to partnering with digital channels e.g telcos to bring insurance offerings closer to the people. Most people have phone numbers; who better to reach them than telcos?
All in all, the insurance industry can boost the GDP of many African economies.
Adia Sowho, CEO of Thrive Agric believes that in Nigeria for example, reliance on more regulation won't solve too much, rather, a different approach that starts small and moves gradually up the user case scale should be taken. Still, regulation is important for strengthening verification processes and checking the quality of insurance products, while facilitating their enforcement.
Watch the full video for "Why insurance is important for the growth of Nigeria's digital economy" here. Also, get TechCabal's reports here and send your custom research requests to tcinsights@bigcabal.com.
Job Opportunities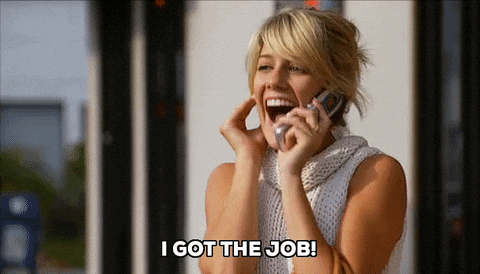 Check out other opportunities on
our Job Opportunities page
Written by - Olumuyiwa
Edited by - Edwin Madu