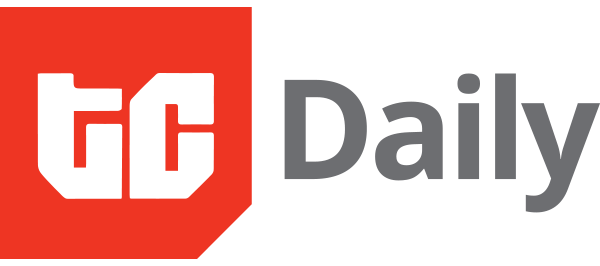 IN PARTNERSHIP WITH
Good morning ☀️ ️
A teenager from Thailand was too excited when he saw an e-commerce platform selling an iPhone for much lower than the market price. Without cross-checking the details and reading the description, he ordered it.
The result: He received — wait for it — an iPhone-shaped coffee table!
In today's edition:
DiDi expands to Africa
WeWork makes another attempt to go public
Visa accepting USDC & Morocco surge in cryptocurrency use
TechCabal Live
DiDi expands to Africa
Yesterday, China's DiDi Chuxing Technology Co, backed by SoftBank Group and other investors, announced that it will start a ride-hailing service in Cape Town, South Africa.
About DiDi: Founded in 2012, the Beijing-based company operates in more than 400 cities in China. It claims to serve over 550 million users in 16 countries across Asia, Europe, Latin America, and Australia.
What's DiDi's plan for Africa?
In a statement on its website, the nine-year-old startup claims it understands the challenges communities and the transportation industry face in South Africa. But it'll be up against Uber and Bolt who dominate the South African market with a few million users. They also regularly face regulatory challenges from a government that protects local taxi operators in their countries.
In 2018, DiDi acquired Brazilian ride-hailing company 99 and now claims to have 50% of the ride-hailing market share in South America. In its most dominant market, China, DiDi has almost 80% market share after buying out Uber China in 2016. Could Didi be looking at a potential acquisition play here to strengthen its position?
Looking forward: Why is DiDi expanding to Africa? The closest answer is that it's part of DiDi's plans to increase the company's value (currently at $62 billion), which is tipped to go public at a $100 billion valuation later this year.
PARTNER CONTENT
Increase your online sales with a Paystack Storefront – a free, beautiful seller page that helps you bring creative ideas to life.
WeWork makes another attempt to go public
If you don't succeed at first, try again. That's the story of WeWork as it's looking to go public again, this time it looks like it's sure to work out.
Remember WeWork?
The tech real estate company that essentially leases office real estate, makes it look cool and then subleases that property to companies and individuals looking to rent for the short term.
This time instead of trying a traditional IPO again, the company is using a different financial manoeuvre: merging with a special purpose acquisition company (SPAC).
Now Wework is valued at $9 billion, a sharp drop from the $47 billion it was valued at in 2019 before things went downhill.
Wait what are SPACs?
SPACs are shell companies that go public with the express purpose of raising money to buy private companies — effectively bringing private companies public much faster than if they were to do a traditional IPO.
To be successful, a SPAC needs to merge with a private company within two years or return investors' money. A share of a SPAC typically costs $10, and buyers are allowed to get their money back if they don't like the eventual merger, as per Vox.
Looking ahead: WeWork currently has 851 locations in 152 cities, totalling more than one million workstations with enterprise companies making up more than 50% of memberships. Although it lost $3.2 billion last year, compared to $3.5 billion in 2019 it's confident it can turn its fortune around in the next few years.
Dig Deeper: Read Wework's pitch to Investors [Pdf]
Morocco's surge in cryptocurrency use & Visa accepting USDC
Cryptocurrencies have been banned in Morocco since 2017, but peer-to-peer bitcoin trading platform LocalBitcoins is reporting all-time trading highs this year.
The details
February 2021 was the platform's "best month ever" in Morocco in terms of trading volumes. Approximately $900,000 worth of bitcoin was traded on the platform throughout the month.
LocalBitcoins also saw a 30% increase in user registrations between 2019 and 2020, with over 700 new accounts created, Blomberg said.
In April 2020, global cryptocurrency exchange Binance added support for purchasing crypto with Moroccan dirham.
Why it matters: Morocco is one of the most underbanked countries in the world. World Bank research from 2019 indicates only 29% of Moroccan adults have access to bank accounts, which is considerably lower than the Middle East and North Africa (MENA) regional average of 44%. This rise of cryptocurrency usage in Morocco is validation that with a smartphone or laptop and internet connection, anyone – even the unbanked – can start using cryptocurrencies to send and receive money.
In other news, Yesterday, Visa announced it'll be the first major payments network to settle transactions in USD Coin (USDC). The USD Coin (USDC) is a stablecoin cryptocurrency whose value is pegged directly to the U.S. dollar.
What this means: A customer who has USDC in a wallet, and a card attached to their wallet (there are now dozens of these) can spend at any Visa accepting merchant, and the USDC is used to settle the transaction with Visa instead of the legacy banking system.
For Visa, this means it can process transactions as fast as a blockchain moves funds, without reversal risk, without the time delays and at lower financial transactions costs.
Big Picture: This move is a step forward in the adoption of cryptocurrencies, eventually other cryptocurrencies and payment networks would come on board.
PARTNER CONTENT
MultiChoice Nigeria announced during the week that it is giving interested participants an early access to audition for the 6th edition of the popular reality TV show; Big Brother Naija, when they pay for their DStv or GOtv subscriptions from now till March 31
But that's not all. The company has also increased the grand prize to 90 million Naira!
See the poster above on how you can get early access to audition for the opportunity to win this mouth-watering prize money.
Tsakane Ngoepe: Getting more women into leadership positions
Many people approach this issue of inequality by asking how we can get more African women interested and involved in tech but Tsakane Ngoepe thinks that's not the only question people should be asking.
She is the Chief of Staff at M-KOPA and a few days ago, on TechCabal Live, she spoke about her career journey and what it's like being an African woman in a leadership role.
What it's like working in male-dominated spaces?
The tech industry has been male-dominated for years and Ngoepe knows a thing or two about working in male-dominated spaces.
She reminisced about scenarios where when she walked into meetings, the general assumption was that she was the assistant who was just there to take notes because of her gender and age. While the general impression has improved over time, her biggest challenge is still being overlooked during the conversations.
Read more: Tsakane Ngoepe: Getting more women into leadership positions
Written by – Daniel Adeyemi
Edited by – Edwin Madu