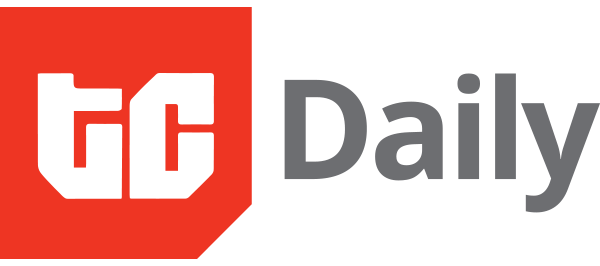 IN PARTNERSHIP WITH
Good morning ☀️ ️
China has slapped a fine of about $2.8 billion on e-commerce giant Alibaba. That's a big one!
In today's edition:
Regulation brings a familiar scare
How is the suspension of SIM Cards in Nigeria affecting you?
TC Insights
Twitter & Nigerian influencers
Regulation brings a familiar scare
On Thursday, a circular by the Securities and Exchange Commission (SEC) asked investment-tech startups to stop offering foreign stocks to Nigerian investors. That circular made the rounds and took over much of my timeline for the next 24 hours.
The reactions – anger and indignation- were predictable, with people accusing the SEC of trying to kill innovation.
Many of those takes were not without basis in Nigeria where regulatory risk is high up there on the list of things you need to watch out for. Yet, this was one of those situations where I thought a little nuance would advance the conversation.
Under existing SEC regulation, startups cannot offer foreign stocks to Nigerian investors. Rules like this are to protect investors but innovation often moves faster than the rules that govern them.
So where are we now: An insider at the SEC told me that the directive isn't the death knell we think it is and that a few startups have started the registration process with the commission.
That assertion has been difficult to verify but there are other important questions like, is there a new licencing category that will allow startups to sell stock to Nigerian investors? And, what will the licencing requirements look like?
There are no clear answers yet but I analyzed the issues and the context around it here.
PARTNER CONTENT
We're looking for an experienced editor to help build Africa's largest digital business media network. Does this sound like you? Join Paystack as a Managing Editor. Apply here
How is the suspension of SIM registration in Nigeria affecting you?
"Every action has a consequence, and each consequence has another consequence. These are called Second-Order Effects."
In December 2020, Nigeria's Communications Commission told telcos in the country that they would not be allowed to sell and register new SIM cards until they register the existing customers on their network register with a National Identity Number.
Nigeria's National Identity Number (NIN) has become a recent obsession after years of failing to get people onto any sort of central database. Less than 40% of Nigerians have any sort of identification at all.
Yet, with security concerns in mind, the NCC insisted that the over 90 million unique mobile subscribers in Nigeria should connect their NIN to their telephone numbers. It backed up that target with a threat to disconnect anyone who didn't do the linking within one month.
For telcos, that meant they had to register almost 50 million subscribers in four weeks; an impossible task in the best of times. But the deadline has been shifted twice but what has remained unchanged is the suspension of the sales of new SIM cards.
The second order effects of that seemingly simple decision have been devastating. My friend, Femi, hasn't been able to expand his business to Abuja as a result. Some 2 million people, according to one organization, are now out of their jobs as SIM registration subcontractors.
It's a real study in second order effects so read about it here.
Connecting Africa
Halima doesn't own a smartphone, although she has always wanted one. The problem is the prices are too high for her. So, she uses a basic phone.
However, she discovers that one of the many mobile operators in her country has launched a smartphone financing plan that allows her to pay in instalments of as little as $0.20 a day. Excitedly, she hurries to the store, and soon adds to the hundreds of millions of Sub-Saharan Africans with a mobile subscription.
As of 2019, there were 477 million unique mobile subscribers in Sub-Saharan Africa. This number is expected to rise to 614 million by 2021. The total number of subscriptions was 850 million, and this will increase to one billion mobile subscriptions by 2024.
Many people like Halima are getting access as smartphone-financing models become more common. In 2020 alone, Airtel, Orange and Safaricom launched plans targeting African markets.
There is a growing market for second-hand devices which provides another affordable route for owning mid-level to high-end smartphones. The International Data Corporation reports that the volume of used mobile phone shipments globally will be 332.9 million by 2023, compared to 206.7 million in 2019. More than 70% are expected to be shipped outside the United States.
Although the mobile market is growing, users are concentrated in West and East Africa. In 2020, West Africa was estimated to have 220 million unique mobile subscribers, making it the highest number in the Sub-Saharan region.
Half of the new subscribers SSA will have by 2025 will be from just five markets – Nigeria, Ethiopia and the Democratic Republic of Congo, Tanzania and Kenya.
Africa's population is growing at a fast rate; Nigeria's population alone will be over 400 million by 2050. This means that the current disparity in mobile subscriptions could get even wider, thereby limiting the rate of digital inclusion on the continent.
The mobile industry will contribute $184bn to Sub-Saharan Africa's GDP by 2024; this could be higher if the current disparity is reduced. However, there is no denying that Africa has made much significant progress, but ensuring that this growth continues and spreads across the continent is pertinent.
Get TechCabal reports here and send us your custom research requests here.
Note: In last week's data story, there was an error in the chart. We've since corrected it and updated the chart here.
PARTNER CONTENT
ML Dev:
Businesses can fetch and integrate data from multiple sources including CSV, MySQL, Amazon Redshift, PostgreSQL and others to train and deploy machine learning models to run predictions and get the best results.
In Nigeria, Twitter's manipulators are meeting consequences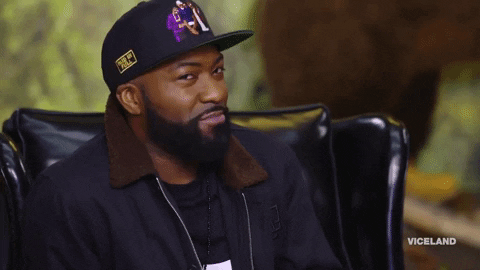 Twitter has been cracking down on manipulation for the last three years, especially with how influencers sometimes manipulate their algorithm. In 2018, Twitter prevented Tweetdeck users from performing actions – like tweeting a hashtag – through multiple accounts.
But people who make their living off social media have stayed as creative and in Nigeria particularly, influencers found themselves on the wrong side of Twitter's regulations last week.
A few accounts with large followerships got suspended and soon we found out it was about Alex Saab. Saab is a Colombian businessperson whom a Florida court charged with money laundering in 2019.
It turns out that quite a few Nigerian accounts took contracts to amplify conversations about Saab and I think this is an important opportunity to talk about what standards influencing should have in Nigeria.
I'm chasing that story this week but right now, here's a super background to read.
PARTNER CONTENT
For digital lenders, everything rises and falls on lending decisions. What if there was a way you could access a credit scoring framework that makes your lending decisions perfect?
What if, stay with me here, there was a way to digitize your entire loan process and help your borrowers repay seamlessly?
Now stop imagining because Lendsqr has done all of that because we think that lending should not be tedious.
Want to see what it looks like? Request a demo here.
TC Daily's Report card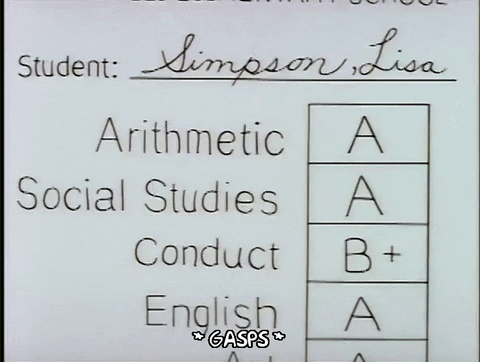 It's that time of the year again where we ask you: what do you think of the TechCabal Daily? This is the perfect opportunity to rate our work and specifically tell us how we can make your favorite newsletter better.
Enough said, tell us what you think here!
job opportunities
Check out other opportunities on our Job Opportunities page
Written by – Olumuyiwa
Edited by – Edwin