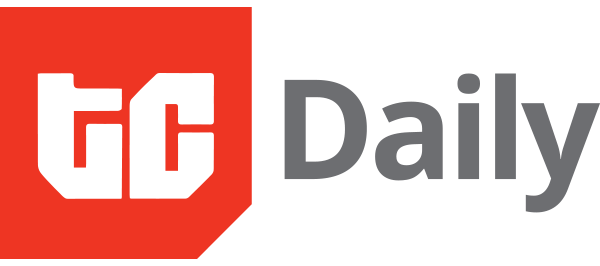 IN PARTNERSHIP WITH
Good morning ☀️ ️
A novel vaccine approach for the prevention of HIV has shown promise in Phase I trials. According to the organisations, the vaccine successfully stimulated the production of the rare immune cells needed to generate antibodies against HIV in 97% of participants.
One word: Landmark
In today's edition:
MTN takes on Nigeria's big banks
Baobab+ raises $4.7 million
TC Insights
MTN takes on Nigeria's big banks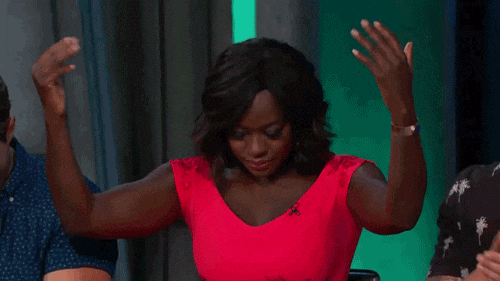 On April 2nd, MTN customers across Nigeria found that they could no longer buy airtime from their banks using USSD codes. If it happened one day before, they could've thought that this was some kind of April fools prank.
But this was no joke. The trouble started when MTN, Nigeria's biggest telco, reduced the commission for banks from an average of 4.5% to 2.5% per cent. Reports say that the banks wrote to MTN rejecting the proposed cut.
They also backed up their demand with a threat to block MTN customers from buying airtime. This threat was followed through and with the exception of Zenith Bank, all other legacy banks blocked millions of customers from buying airtime.
This situation doesn't just point to the popularity of USSD, but also to the fact that millions depend on it to buy airtime. Once sold as physical recharge vouchers by thousands of agents across the country, airtime has now moved almost entirely online.
Challenger banks and fintechs swoop in: While the legacy banks remained unmoved, challenger banks swooped in. Kuda, Carbon, and OPay are some of the providers who allowed MTN users to buy airtime.
This dispute prompted questions of a possible breakaway between banks and telcos where USSD for airtime purchase is concerned. It is especially important because it comes on the heels of a similar impasse which was only resolved by the central bank last month.
A familiar end: On Sunday, MTN Nigeria said that it had agreed to restore commission to 4.5% and subscribers will now be able to use their banks to buy airtime once again. News reports suggest that this resolution has the CBN's hands all over it.
Read more here: MTN Nigeria's USSD codes now powered by Flutterwave, others, as Banks boycott operator
PARTNER CONTENT
Increase your online sales with a Paystack Storefront - a free, beautiful seller page that helps you bring creative ideas to life.
Solar giant, Baobab+ raises $4.7 million
"Africa will have to leapfrog (challenges) with the help of technology. Baobab+ wishes to take part in this revolution by electrifying and digitizing rural areas in Africa." - Alexandre Coster, Founder, Baobab+
Baobab+ describes itself as a business committed to providing access to energy and digital. If that feels a little vague, one of the startup's most important offering is providing solar kits on a pay as you go basis to households and micro-entrepreneurs.
Baobab+ currently operates in Senegal, Côte d'Ivoire, Mali, and Madagascar. The startup is currently deploying its solution in Nigeria and the Democratic Republic of Congo.
The company has now received funding to back up its vision. It raised two rounds of €2 million each from Shell's Energy Entrepreneurs Growth Fund (EEGF), managed by Triple Jump, the Facility for Energy Inclusion Off-Grid Energy Access Fund (FEI-OGEF), and LHGP Asset Management.
The new funding will help the startup expand across Senegal as well as Côte d'Ivoire.
Read more: Solar giant, Baobab+ raises €4 million to strengthen access to power in Côte d'Ivoire and Senegal
TC Insights
A week ago, a Twitter user put up a tweet detailing how a foreign employer said they couldn't employ them because of the slow internet speed in Nigeria.
It seemed implausible, and there were arguments about whether it was discriminatory or even true. Data, however, might support it; African countries have some of the slowest internet speeds.
In 2020, the average download speed globally for mobile internet and fixed broadband were 34.82 Mbps and 84.33 Mbps respectively, while the average upload speeds were 10.99 Mbps and 44.1 Mbps respectively.
No African country made the top 30 or top 50 countries with fast internet in 2020. Madagascar was 77th (18.00 Mbps), while South Africa was 97th (14.4 Mbps). Meanwhile, 5 African countries made the bottom ten - Sudan (1.35 Mbps), Somalia (1.14 Mbps), Ethiopia (1.12 Mbps), and Equatorial Guinea (0.75 Mbps). South Sudan (0.58 Mbps) was the last.
In countries like Ethiopia, the reasons are obvious. The country of 117 million people has only one internet provider and it is run by the state. It's a different story in South Sudan where there are at least 15 ISPs for its 11.3 million people. Although its ISPs are less burdened, South Sudan's internet is slower than Ethiopia's.
South Sudan is a landlocked country so it has a geographical disadvantage. This means internet cables have to pass over or through large areas of land instead of underwater which offers much better internet quality.
Apart from slow internet hindering people seeking work opportunities abroad, it could also impede digital development. For instance, it is estimated that digital health services will save over a million lives by 2025. This hinges on internet availability as well as reliability.
A 2011 research showed that doubling broadband speed increases the GDP of an economy by 0.3%. A report by the World Bank and IFC also shows that GDP increases by 1.3% for every 10% increase in high-speed internet.
As of 2020, only 33 African countries had national broadband plans. Although the private sector has championed some of the most successful broadband initiatives, it is important that governments put effective and supportive regulation in place.
This is so that private agencies don't try to recoup their investment by monopolising the sector or focusing on a certain cadre of citizens and neglecting the greater percentage.
African governments need to prioritize broadband penetration and create enabling policies given its massive economic benefits.
Get TechCabal reports here and send us your custom research requests here.
job opportunities
Check out other opportunities on our Job Opportunities page
Written by - Olumuyiwa
Edited by - Edwin Madu & Koromone Koroye