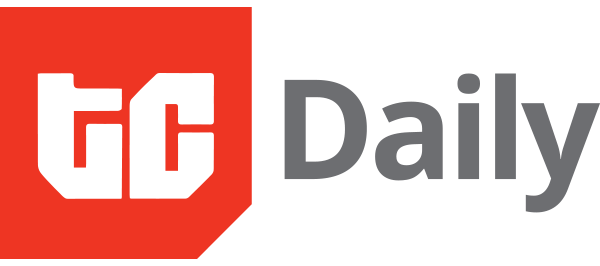 IN PARTNERSHIP WITH
Good morning ☀️ ️
It's Friday!🥳️
Sorry… just practising for tomorrow.
In today's edition:
My Life in Tech
Okra's seed round
Whatsapp payment in South Africa
Nigerians haven't given up on Bitcoin
Bringing more African music to movies and Tv
"I'm one of those people who social media really helped to figure out what they wanted to do with their life."
After Excel told his father he would not be joining the military, he had to figure out what he would do to earn a living. While he waited to make a decision, he continued to do the thing he loved on social media – talk about movies, music and culture.
Twitter was where he would begin to build an audience of people who found his understanding of the zeitgeist fascinating. And it wasn't far fetched that he found an audience.
Today Excel's job at Boomplay — the streaming platform that has up to 86% of its 75 million users in Sub-Saharan Africa — focuses on making sure the over 5000 new songs released weekly make their way to the anticipating fans.
In this week's edition of My Life in Tech, Edwin shares the story of Boomplay's Excel Joab who wants more African music in film and tv
PARTNER CONTENT
Increase your online sales with a Paystack Storefront – a free, beautiful seller page that helps you bring creative ideas to life.
Okra raises $3.5m from Susa Ventures and Accenture
Accepting payments via WhatsApp in South Africa
South Africa's Nedbank, in collaboration with Mastercard and fintech startup Ukheshe, has launched Money Message, a payment platform that lets small businesses receive in-chat payments from their customers via WhatsApp.
Money message allows businesses to send an invoice requesting payment from any customer seamlessly through WhatsApp. In turn, customers can then make the payment directly from the platform.
Zoom out: In the past year, Huawei pay and Apple pay have launched in South Africa joining Samsung pay and other existing payment channels. A hint that more players are coming into the African payment space.
While the actual Whatsapp Pay is yet to take off, – it has in Brazil though– it's fascinating seeing companies build payments system on WhatsApp. In December 2020, Telkom launched a similar WhatsApp payment service.
In both cases, it's a smart chat-based alternative but the actual WhatsApp Pay is more than that. While we wait for the real thing (if it ever comes), we'll have to make do with the alternatives neobanks and fintech companies come up with.
Despite CBN's Ban, Nigerians aren't giving up on Bitcoin
Nigerians don't back down easily, especially concerning cryptocurrency.
According to data from Usefultulips (a Bitcoin analytic data provider) the usage of Bitcoin's peer to peer trading in Nigeria surged by 27% since the Central Bank of Nigeria (CBN) banned cryptocurrency trading about 85 days ago. Nigerians moved about $103 million worth of Bitcoins on just Paxful and LocalBitcoins channels alone.
Why so popular?
The bull run: The price of bitcoin has risen by almost 500% since its latest bull run began at the start of Q4 2020, hitting record highs of almost $65,000 this month before pulling back to $55,000 as at yesterday evening. Few assets promise such high returns within a short time.
Couple this fact with Nigeria's relatively young educated population, its growing internet adoption and smartphone penetration, Bitcoin is seen as a safe haven amidst the rising inflation that has eroded the savings of many Nigerians.
Low transaction costs: Compared to traditional banking channels, the borderless feature of Bitcoin makes payment effortless for Nigerians at an outrageously low cost. For example, many Nigerian banks charge 1–2.5%. For a $1 million offshore transfer, bank charges may go up to $10,000, but with Bitcoin, a similar transfer would not exceed $300, even at peak periods.
Read more: Nigerians increasingly using Bitcoin since CBN's Crypto ban
Opportunities
The Innovating Justice Challenge selects the most promising justice innovations for the HiiL Justice Accelerator programme. Compete for cash prizes: €20,000 (1st place), €10,000 (2nd place), and €5,000 (3rd place).
Interested? Apply here. The application closes on 30 April 2021.
Written by – Daniel Adeyemi
Edited by – Koromone Koroye & Edwin Madu