The 6th season of Nigeria's biggest and most anticipated reality tv competition, Big Brother Naija (BBNaija) is ongoing with millions of viewers glued to their screens.
Over the years, the show has also served as a platform for foremost brands to market their products, improve brand awareness and boost customer loyalty. This is achieved through key messaging such as live advertisements, jingles, and games.
In the course of this edition, we have seen some of the most innovative and captivating adverts from partner brands. Here are some of the best adverts from BBNaija 2021:
Double H Luxury
The creative directors behind Double H Luxury's advert did a great job. The brand's message was clear- no matter the kind of day you've been through, your luxury apartment would be waiting to make it all better! Through the eyes of a couple, they also projected a typical day in the life of Nigerians such as balancing work, family, and simply trying to commute in a city like Lagos. The fully automated short-let apartment features a voice-controlled two-bedroom suite, a private in-house movie theatre, and cuisine freshly prepared by world-class chefs.
Rooomxix
The Nigerian-based urban streetwear brand kept the advert short, but not without its key messaging which encourages customers to tell their own stories. It is powerful, captivating and would definitely attract a demographic that is proud of their style and dares to be different. The shopping and retail chain sells outfits that are largely priced between $50 to $100 and highlight the potential that lies in streetwear and the continent's overall fashion industry.
Glover App
The one-stop-shop for all gift cards pulled off a great one with its advert that showcases the fact that there's something on Glover for everyone. Whether it's a mother trying to experience an easier and reliable way to transact using gift cards, or a college student trying to top up on airtime or data. There are also other features that allow users to shop on various online shops or convert gift cards and airtime to cash. So far, the platform has garnered more than 100 million users globally.
Hank
Hank's advert places viewers at the heart of one of the hardest tasks ever-finding a child's doll. A brilliant move because many can easily identify with the struggle of searching for items and other valuables. With the push of a button, Hank helps you find your keys, wallets, phones, and more. The time-saving technology is designed with Bluetooth and GPS tracking that enables you to discover your item in seconds to where you had last used it.
Patricia Business 
The Patricia advert is one of the best to have graced the screen of the BBN show. Patricia is an Africa-centric integrated alternative payment and e-commerce company that facilitates the easy use of digital currencies. In less than 4 minutes, viewers are taken through a journey into the future of finance. Using narration, the advert simplifies various aspects of crypto trading such as ICOs, ERC, Tokens, and omnilayer protocols. It also enlightens the audience about the advantages of being able to transact with a currency that goes beyond borders; sending and accepting payment anywhere in the world. The advert literally ends with every question answered!
Darling Nigeria
The official hair brand for BigBrother Naija never disappoints with its adverts. Not only does it capture the beauty and magical essence of women in Nigeria and beyond, but it also reinforces the brand's position as an innovator and expert in quality hairstyles and extensions. Darling Nigeria is committed to giving customers the trendiest styles and quality hair at the best possible price. "So wherever life takes you, you can #FindYourBeautiful."
Abeg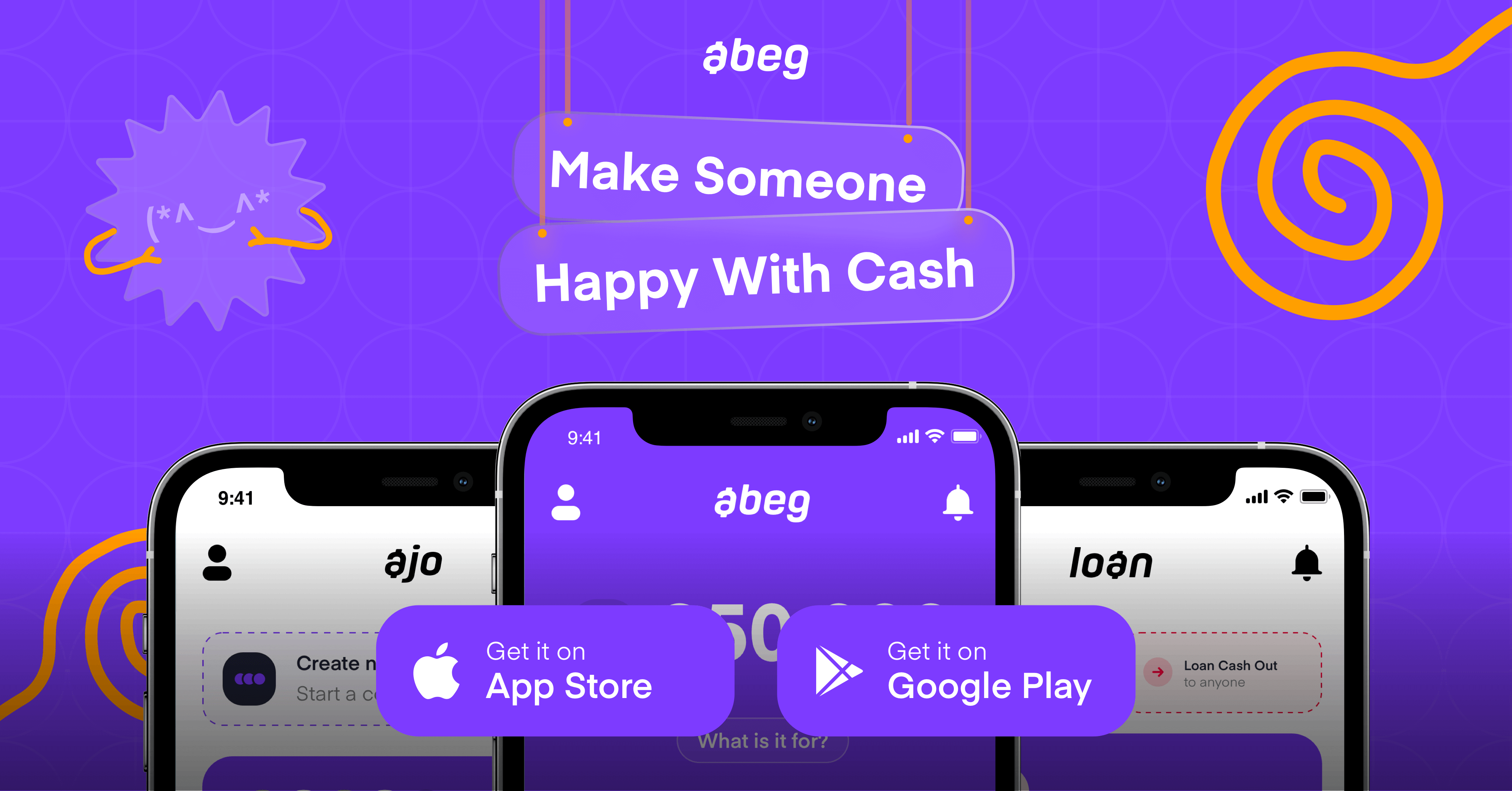 The social payments platform kept their advert concise using strictly visuals and narration. It also serves as a complete guide for users on how to send or request money from another Abeg user. All you need is their Abeg tag to send them money and request funds from them. Funding an Abeg wallet requires a Bank Verification Number (BVN) and a local phone number linked to your account.
03 cards App
03 cards by O3 Capital put out a good advert that will surely have many more Nigerians applying for cards of their own. It targets young professionals, business owners, and students, serving as a companion as you take on the world! The card which is valid for 2 years allows you to build your credit while making transactions with ease. Through the experience of one user, viewers are able to visualize its products. Indeed, 03 Capital has developed something that can cater to the fast-growing credit card market. It also seeks to cultivate the culture of credit card usage in Nigeria.
Guinness
This iconic African brand once again stayed true to projecting Africans as empowered, vibrant and proud to stand high. Renowned internationally for its high-quality beverage brands, the company also believes in enriching communities through investment and other CSR. It also targets an adult audience that appreciates a soothing work-life balance. Guinness' story as a successful company with an even stronger track record aims to inspire millions.
Munch It
The content creators for this snack's advert had a mission, and that's to highlight non-stop fun. The brand has also been a driving force for crunchy tasks that make the show entertaining. Kudos to the team and voice behind this great advert.