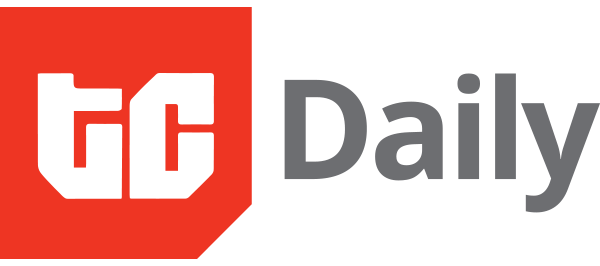 IN PARTNERSHIP WITH
TGIF🎊
Elon Musk launched into a tirade on Tuesday against Apple, complaining about the steep taxes the company imposes on the apps available through its store, the censorship of other apps, the company's decision to stop running ads on Twitter, and Apple's threat to remove the app from the store without providing any justification.
He has now tweeted that everything was just a miscommunication. He has spoken with Apple CEO Tim Cook about it and discovered that Apple has no plans to remove Twitter from its app store.
Speaking of cooks, TC Daily has cooked up something incredible for you. It's a program that gives you rewards, when you refer TC Daily to people you know. The more people you refer, the more gifts you get. Try it!
CRYPTO MARKET: SA REGULATES CRYPTO EXCHANGES
Bitcoin

$16,976

– 0.92%

Ether

$1,279

– 0.63%

BNB

$291

– 1.61%

FTX Token

$1.29

– 3.25%

Name of the coin

Price of the coin

24-hour percentage change

Source:

CoinMarketCap
* Data as of 02:54 AM WAT, December 02, 2022.
South Africa's finance ministry has recognised crypto asset service providers (CASPs) as "accountable institutions" in the amended Financial Intelligence Centre Act (FICA) annexure. This will be implemented on December 19, 2022.
The amendment defines a crypto asset provider (CASP) as anyone who facilitates the transfer, safekeeping, administration, sale, or exchange of a crypto asset. Except node operators, cryptocurrency miners, and NFT platforms, CASPs are expected to apply for a financial service provider licence between June 1, 2023, and November 30, 2023.
CASPs will be mandated to perform KYC (know your customers), gather and confirm copies of the client's identification documents, and provide evidence of address, such as a utility bill. While some cryptocurrency advocates maintain that KYCs are anti-crypto, South African exchanges like VALR have embraced the adjustments.
Although the nation has just recently legalised cryptocurrencies as financial products, it has long been a hub of record-breaking crypto-related crimes. With this legislation, CASPs around the nation will be monitored in order to deter or prosecute unlawful activities.
QUICK FIRE 🔥 WITH RUKAYYAT KOLAWOLE
Rukayyat is the founder and CEO of PaceUP Invest , a fintech startup with offices in in Germany, France, and Nigeria, whose mission is empowering women and underrepresented communities financially and helping them attain a responsible and sustainable future for themselves and their generation.
Explain what you do/your role in PaceUP Invest to a five-year-old.
I help women and people in general to help their money grow and have access to that money whenever they want.
What was your dream job? Are you currently working in your dream role?
I have always wanted to make an impact on people's lives, especially women's. I worked in investment banking for over 15 years before starting PaceUP Invest. Now I am making a social impact for profit. This is my dream role!
Why is empowering women to manage their finances better important to you?
I am Nigerian by birth, with a strong lineage of strong entrepreneurial Yoruba women who controlled and invested their money. My passion and reason for going into investment banking were a result of learning how my grandmother empowered women in her community. She was a gold trader who travelled to Ghana to buy gold and sold it in Nigeria. She taught me the basics of empowering women via money to build wealth, in addition to the power of communities, as I watched her do this seamlessly when I was growing up in Nigeria. True wealth, to her, was about freedom. I learned how money can be used to create value and what value can be derived from it.
However, working in the financial industry for over 14 years showed that the industry was not built for women. I made it my mission to change this narrative, one woman at a time.
When women manage their finances better, they can save, invest, and improve their households and communities. Empowering women financially empowers generations to come.
Does Africa have enough fintechs?
We do not have enough! We are a growing continent.
Not only do we need more fintechs, but a growing fintech industry has the potential to create jobs, skills, opportunities, and wealth across the continent. This is very important for lifting many Africans out of poverty.
An IFC study estimates that over 230 million jobs in sub-Saharan Africa will require digital skills by 2030, creating opportunities in adjacent industries as well, notably training.
McKinsey also stated that the fintech eruption in Africa is seeding an ecosystem that could also bring several social benefits by, for example, improving access to healthcare and insurance at scale and increasing access to lending in key sectors such as agriculture. The newcomers are also proving instrumental in driving financial inclusion, particularly among women. Driving financial inclusion and wealth creation of women is the mission of PaceUP Invest
What's the most important wealth management advice and investment everyone should adhere to?
There are two. One is starting now! The second is being intentional about investing.
It is very common to find people starting to pay attention to their savings plans, investment plans, and wealth-building strategies only when they reach mid-age. The earlier one starts, the better! It is very important to start now, at whatever stage you are at. There is no benefit to waiting for the right time. The best time was yesterday. The next best time is now.
It is good to be intentional when investing and building wealth. The why, what, and who are below:
Understanding why you are investing puts you in the driver's seat and sets you up to be more confident about your financial future.
Carefully choosing what you are investing in helps you understand what you are investing in and what social impacts it has. For example, you can invest based on ESG—environmental, social, and governance—criteria. It is important to know who and what your investments are supporting.
Being cognisant of who you are investing with—your financial advisor or wealth manager—is important, as that person ought to have your best interest at heart, be independent, and have fiduciary responsibilities. We are independent, licensed, and regulated financial advisors with fiduciary responsibilities at PaceUP Invest.
What (singular) achievement are you most proud of?
Having a beautiful daughter who is very empathetic at an early age. I learn a lot from her.
What's something you love doing that you're terrible at?
I love singing but do not have a good singing voice. My five-year-old daughter tells me that with no filter.
What is something you really do not like doing that you're great at?
I am great at organising parties. I did that a lot in my 20s and early 30s. I do not like doing that anymore. I rather just go skiing, hiking, or exploring nice foods with friends and family. Perhaps it is old age 🙂 . I will still attend parties but not organise one.
If you could be any Marvel/DC superhero, who would you be and why?
Okoye in Black Panther. She is powerful, beautiful, and physically and emotionally connected. It reminds me of these powers we Africans have within us and how we can harness them to empower one another.
SEND BY FLUTTERWAVE
Receive money from family and friends living abroad in minutes this holiday season with $end.
Visit send.flutterwave.com and do it now!
This is partner content.
INEC AIRLIFTS VOTER ACCREDITATION MACHINES
Image source: The Punch
In preparation for the general elections, Nigeria's Independent National Electoral Commission (INEC) is deploying Bimodal Voter Accreditation System (BVAS) devices. The equipment is being airlifted to the appropriate polling places in each state of Nigeria. During the elections set for February and March 2023, the BVAS will be used to determine a voter's eligibility to cast a ballot at a certain polling location.
Tested and untrusted
The commission's engineers designed the Bimodal Voter Accreditation System (BVAS), which is being manufactured abroad. The 176,846 polling places in the nation will be serviced by adequate BVAS, according to INEC, and there will be enough redundancy for the 8,809 registration areas as well as for the training of its registration area technical support staff.
Many Nigerians do not trust the machine, despite the fact that it is designed to prevent malevolent human meddling in the democratic process. It malfunctioned during the Anambra governorship election last year. The former governor of the Central Bank of Nigeria, Charles Soludo, called it a failure, as it reportedly took 20–30 minutes to accredit one voter, sometimes.
MTN WINS $4 BILLION BRIBERY CASE
Image source: African Executive
South African telecommunications company MTN has won a longstanding $4 billion lawsuit brought against it by Turkish telecommunications group Turkcell.
After MTN won the licence for a 49% stake in operating Iran's first private cell phone network in 2005, Turkcell filed a lawsuit against the company, accusing it of paying bribes for the acquisition of the licence which Turkcell was also pursuing.
According to court documents and additional reporting by MyBroadband, Turkcell claimed that MTN "bribed officials, arranged meetings for Iran with South African leaders, and promised Iran weapons and United Nations votes in exchange for a stake in Irancell".
JUDGEMENT DETAILS
In a judgement handed down by the High Court of South Africa on November 30, 2022, EAC's action against MTN was dismissed with costs, putting an end to the Turkcell Litigation.
MTN added that it is delighted at the outcome as it has consistently maintained that the Turkcell Litigation was without merit.
Zoom out: In early November, MTN sold its Afghanistan business for $35 million, signalling the end of its presence in the Middle East region after 15 years. MTN stated that it wanted to focus on its African operations as part of efforts to simplify its structure and reduce exposure in riskier markets.
SELL MORE WITH PAYSTACK
Increase your online sales with a Paystack Storefront – a free, beautiful seller page that helps you bring creative ideas to life.
👉🏾 Learn more at paystack.com/storefront.
This is partner content.
TC INSIGHTS: FUNDING TRACKER
This week, Solarise, an energy leasing company based in Kenya, raised $33.4 million in debt funding. The round was led by the Facility for Energy Inclusion (FEI). Other participating investors include Oikocredit, the Lion's Head managed fund, and the AfricaGoGreen Fund.
Here are the other deals this week:
Cameroonian crypto and savings platform Ejara, received $8 million in series A funding. The round was led by Anthemis and crypto-focused fund Dragonfly Capital; other participating investors include Mercy Corps Ventures, Coinshares Ventures and Lateral Capital, Circle Ventures, Moonstake, Emurgo, Hashkey Group and BPI France. Jason Yanowitz, co-founder of Blockworks.
Nigerian restaurant management platform, Orda, has raised $3.4 million in a seed round. The round was led by Quona capital and FinTech collective. Other participating investors include Far Out Ventures, Norrsken Foundation, LoftyInc Capital,Enza Capitaland Outside VC. Angels in the round include Doneci Kone and Julian Shapiro.
Badili, a Kenyan based smartphone re-commerce platform, raised $2.1 million in pre-seed funding from Venture Catalysts, V&R Africa, Grenfell holdings, SOSV, family offices and angel investors from Kenya, Nigeria, South Africa and India.
That's it for this week!
Follow us on Twitter, Instagram, and LinkedIn for more funding announcements.
TC LIVE: KYC AS A CATALYST TO WEB 3 AND DEFI
Join us this morning at 11 AM (WAT)on the sixth edition of Inside Identity.
We'll be discussing the current realities of companies introducing KYC into Web3 and DeFi, possible solutions to current challenges faced in this regard, and the other possibilities that KYC offers for the ecosystem.
Our speakers are:
Emmanuel Babalola – CEO, Bundle
Erikan Obotetukudo – Founder, Audacity Fund
Jide Ogunjobi – VP of products and data strategy, QoreID
Hanu Agbodje – CEO, Patricia
The conversation will be moderated by Ade Molajo – Ecosystem Fund and Grants Programme Manager, Oasis Protocol.
Register here to join this conversation.
See you soon!
Inside Identity is brought to you by QoreID in partnership with TechCabal.
What else is happening in tech?
REFER A FRIEND