Hey there! Here's everything interesting in African technology today. Not subscribed? Click here to get this goodness in your mailbox every day at 7am (GMT + 1).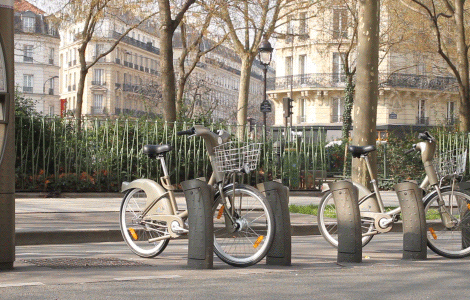 Good morning.
1. Generous Uber – Uber has lowered its fares in Lagos by 40% and, in a move to offset any reservations on the part of the driver, the company has promised drivers temporary earning guarantees until this change has been fully effected.
+ Now might be a perfect time to revisit this post by Osarumen for context, as it concerns the pricing scrabble between Uber and its ride-sharing counterparts, and how this might play out in the long run.
+ Interestingly, Taxify also slashed its fares by ~32% a few days ago. Hmm.
2. Yes, Uber gift cards – Uber has launched gift cards for Uber and UberEATS rides at three stores in South Africa: Pick 'n Pay, Game, Dion Wired and Makro. These are available in R100 and R200 denominations, and are not redeemable outside the country or in any part of the country where Uber is not available. For clarity, there are a few terms and conditions – bearing restrictions mostly – listed here. A point of convenience to note, however, is the fact that, if the bill after an Uber/UberEATS ride is less than the value on the giftcard, the balance will remain on the rider's account for subsequent use – a rollover, so to speak.
3. Stutern released its first annual Nigerian Graduate Report yesterday based on data collected between 2010 and 2016 from recent graduates at the time, and there were some interesting points to note – one being the fact that Computer Science is the most employable course in Nigeria, which isn't much of a surprise, considering the growth of the Nigerian tech space over the past few years, and with it, an actively growing demand for IT-based skills in the labor market.
+ To be clear, I think this is a commendable effort. However, I find labeling it "a definite outcome of Nigerian graduates" too hubristic and sloppy, more so from an undisclosed sample size.
4. Jason Njoku put out a chart revealing the reasons for iROKOtv payment failures outside of Africa – and banks declining to proceed with payments appeared to be the majority cause (40%), leaving system-related errors on the part of the service provider, among other reasons, at a bearable 1%.
5. Back, bigger and better, atink – Discover Digital, MTN Group's former video-on-demand (MTN VU) provider, has launched a new video streaming service, DEOD, a few days after MTN VU was shut down. DEOD is expected to take on Netflix and ride the indigenous fervor to its advantage. (And, of course, there's that little old timer, DSTV.)
+ Looking at the immediate model, I wonder what has significantly changed, structure-wise, from their VU days, which literally ended just three days ago, so you go begin wonder…
---
Innovators working on justice and legal issues worldwide can apply for up to 20,000 EUR in equity-free grant money as part of the HiiL Justice Accelerator's Innovating Justice Challenge here. The Call for Applications, which opened March 1 and remains open until June 30, encourages two types of application: first, startups with an idea and team may apply for funding in the Call for Innovations; second, individuals without a team or idea can apply for the Call for Talent.
---
These are also interesting…
+ Sina Yilu wrote extensively about Wema's ALAT, the BVN experience, and banking in Nigeria in general – and it is definitely worth a look. Link
+ Hotels.ng's Neo Ighodaro recounts the first Laravel Nigeria meetup, from the point of conception to the actual day of the event, which had over 150 people in attendance. Link
+ Here's an infographic, pulling from Lagos consumer insights, that proves cash is still king in a supposedly cashless economy.
+ Hotels.ng is now accepting SIWES students in Software Development, Sales/Marketing, and Finance. Link
+ This is what CcHub's UX Lead, Udeze Kene, learned from staying away from Twitter. Link
---
Chatclass NG is offering a social media management course where participants will learn how to develop and execute social media strategies that deliver results. The program will feature thorough masterclasses to help you launch and grow a successful social media career. School's already in session for April but you can register for May classes which begin on the 7th here.
---
Upcoming events
Ibadan: IWD '17 – Telling Our Story, May 6th. Link
London: CcHub Diaspora Challenge, May 6th. Link
Want to see your event in here? Add your event
---
That's all.
Thanks for reading. Go on now and have a lovely weekend. 🙂
Francis.