Hey there! Here's everything interesting in African technology today. Not subscribed? Click here to get this goodness in your mailbox every day at 7am (GMT + 1).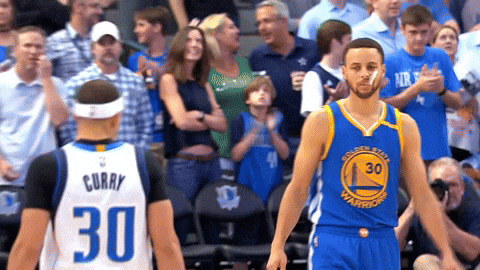 Good morning. 
1. Nigerian subscribers have been been 'warned' of the possibility of soon experiencing a dip (read: even poorer) in the quality of telecommunication services due to plans by service operators to scale down operations as telecom materials are still listed by CBN as restricted items in access to foreign exchange, which immobilizes steps towards adding capacity.
+ Ah, speaking of countries in telecom shambles, South Africa's ANC-run Department of Communications drew some zero-empathy criticism here in light of the digital migration deadline debacle.
2. Ezra Olubi revealed yesterday that Paystack users carried out over half a billion Naira in card transactions on the platform last month. I guess congratulations are in order for the Paystack team.
3. The case of the distant relative – CcHub has launched the CcHub Diaspora Challenge, an initiative aimed at incubating, investing in and mentoring UK-based Africans who can help innovate and source scalable solutions to the social problems in Africa. Two early stage ventures from each one of Finance, Energy and Education technologies will be selected to receive incubation for 9 months and $15,000, after which the top-performing ventures from this round will each be able to access a further $250,000 from Growth Capital.
---
Innovators working on justice and legal issues worldwide can apply for up to 20,000 EUR in equity-free grant money as part of the HiiL Justice Accelerator's Innovating Justice Challenge here. The Call for Applications, which opened March 1 and remains open until June 30, encourages two types of application: first, startups with an idea and team may apply for funding in the Call for Innovations; second, individuals without a team or idea can apply for the Call for Talent.
---
Other interesting bits…
+ Bosun Tijani's take on Yaba  as  the Nigerian tech cluster success story. Link
+ I found this interesting revelation on what actually happens at the bright yellow kiosks, often taken to be unassuming ATM points, that are scattered around local malls in Ethiopia. Link
+ Are you an old millennial or a young millennial? Link
+ MTN signs non-binding preliminary agreement to invest in Iranian Net. Link
---
Building Things for NG is a social event focused on bringing like-minded people together that are focused on building products/services for Nigeria (In general). This event is for Makers, Entrepreneurs, Product Engineers, Product Visionaries, Investors and people who are interested in building things but are yet to start. Register here.
---
Upcoming events
Zimbabwe: Digital Future Conference, May 11th. Link
Lagos: Founder's Conference, May 11th. Link
London: Building Things for NG, May 12th. Link
California: Africa Business Forum, May 13th. Link
Want to see your event in here? Add your event
---
That's all, folks.
We love hearing back from our readers, so if you think we missed anything, let us know.