Hey there! Here's everything interesting in African technology today. Not subscribed? Click here to get this goodness in your mailbox every day at 7am (GMT + 1).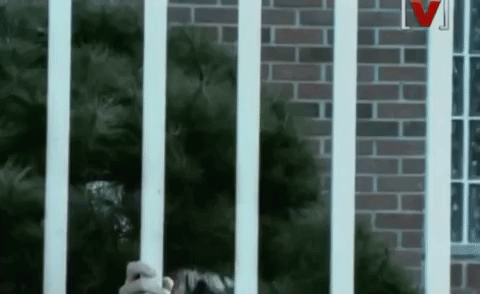 Good morning!
1.  Vehicle Inspection Officers (VIO) have been asked to stay off Lagos roads permanently by the Lagos State Government in a bid to relieve the roads of congestion. To follow up this decision, the State Government will alternatively use technology to track and monitor vehicle registrations and MOT certifications. This actually sits well alongside reports from a while back that steps have been taken toward installing 13,00 CCTV cameras, which is probably meant to mirror the Safe-T-Cam system. If so, the small flaw in this move, however, is that the absence of a robust city database kinda makes the whole idea of apprehending lawbreakers impractical.
+ Officers of the Federal Road Service Commission have also been instructed to restrict their operations to highways and stay off the streets in the Lagos metropolis.
2. Google, Convergence Partners, International Finance Corporation, and Mitsui have co-invested  $100 million in CSquared, the Nairobi based neutral-operator Fibre project that grew out of Google's Project Link for Africa in 2013. Africa remains the least connected continent in the world with only about 6% of its entire population with broadband access, so CSquared was tasked at the time with working towards resolving the connectivity issue by installing fibre network infrastructure in major towns and cities, which will be licensed to Internet Service Providers (ISPs) and Mobile Network Operator (MNOs) who do not have vast network infrastructure rollouts, and can then leverage this network to scale wireless services to the end user. CSquared's network is currently only active in Uganda and Ghana, with an expansion across the continent planned for the future from $100 million worth of cumulative capital commitments. Ultimately, Google's efforts are in line to support the underlying internet infrastructure which, in turn, should open up new markets for the uptake of its services in the long run.
3. Chief Glootian and E-commerce sensei, Olumide Olusanya, revealed that Gloo (online supermarket) has been working on personalizing what the customer sees on Gloo – price, discounts, delivery – based on 5-year old data that has been fed to the Online Grocery Profitability Algorithm by the Gloo team. This system is backed by the Gloo Customer Profitability Coefficient, a gross profitability index per customer, more or less. So, say, for a customer with a track record of unfulfilled orders on his part, the Payment on Delivery option will become unavailable to him, as well as a charge placed on any cancelled orders. Link.
+ I think this is viable in the sense that it is grounded in knowledge of the different profitability segments. So rather than marketing to all customers across varying segments in a similar manner at increased costs, the company now shifts its focus to the good, tries to move the bad to the good, and prunes the ugly; therefore, optimizing profit margins.
4. Yeah, we came across another new instant payment service for the Nigerian market called Wasp yesterday, which is claimed to have a "modern treasury management system, enabling you to simplify and automate your company's relationship with banks" and a "complete view of your entire money status, in a single screen." Stripping all of that coating to plain speak, it is basically the whole payment solution shebang that is meant to hold up well on just about any About Page until the next new service comes along, and someone gets down to parading the 100th Messiah banner. Welp.
5. Views from the other side – So, uh, last week, we mentioned the Forum on Digital Economy that was set to take place in Cameroon this week, little deets and all,  objectives and whatnot, but we definitely did not see this GTFOH setup coming: The main conference hall was filled up with men in suits, them corporate folk, while startups – you know, the drivers of the digital economy and all – had to watch proceedings from outside on a flat screen. Hm.
---
OneMedical is helping hospitals across Nigeria go digital, and is looking for a systems admin to join its amazing team. If you know your way around Docker, PostgreSQL databases, and Linux-based systems, it could be you! Apply here.
---
What else is happening?
+ Article: Quartz Africa speaks to Bosun Tijani in this article on the future and validity of Yaba as a tech cluster, following the exits of Konga and Yaba in the past 18 months. Bosun Tijani argues there's an infrastructure problem that CcHub intends to solve with its $8 million innovation center in Yaba which should be operational by 2020. To fix another problem, Mark Essien is also trying to foster the sense of a community in the cluster with Yaba4Tech, a monthly meetup involving founders, developers, investors, and everyone else working within the ecosystem. Link
+ Article: Director of Digital Business at Etisalat Nigeria, Adia Sowho, guest-authored this post on GSMA to share her views and recommendations for local start-ups wanting to work with mobile operators. She thinks risk needs to be shared in these proposed deals, mobile operators need to deviate from rigid decision-making to keep up with the pace of innovation, both parties need to be infused with each other's culture, and startups need to be able to work on their products based on feedback from the mobile operator. Link.
+ Facebook has selected 60 finalists in the Bots for Messenger Developer Challenge across the Middle East and Africa. Link
+ She Leads Africa has opened applications for its 2017 She Leads Africa Accelerator which will be held in four locations: Abuja, Lagos Mainland, Lagos Island, and Kaduna. Submissions will close on the 25th of June. Link
+ Article: Stears – Winners and Losers in a Cashless Nigeria. It argues that, in a Cashless Nigeria, two winners will emerge, the banking and private payments industries, while one loser emerges – Nigeria's large unbanked population.  Link.
+ If you're into demographic analysis, like me, this gif shows the aging of Africa between 1960 and 2060 (projected) using a median index to represent the age distribution of each African country's population, while this one shows the aging of the world.
+ Hit Tim Akinbo up if you are an African developing on Bitcoin, and need mentorship.  Link
+ EasyWin Games is Nigeria's first real-time multiplayer game – it is a mobile experience that allows you to bid virtual coins against friends while playing real-time, and possibly win some airtime in the process. Link
+ Android dev, Moyinoluwa Adeyemi, shares her experience with the Android Developer Nanodegree by Udacity and life afterwards, in line with the Women Techmakers Global Event Series theme. Link
---
Upcoming events
Lagos: Mobile West Africa, May 17th. Link
Lagos: G3 Meetup, May 17th. Link
Lagos: West Africa Mobile Awards, May 18th. Link
Cape Town: Women in Angel Investing,May 18th. Link
Lagos: Hackaday Hardware Meetup, May 20th. Link
Want to see your event in here? Add your event
---
That's all, folks!
Thanks for your time.