The photo editing and graphics tool, PhotoShop is the gold standard of — well, photo editing and graphics.
The tool has been around for a quarter of a century and with its cornucopia of features allows a user make some really advanced edits that can enhance it, or create something new altogether.
But Photoshop is expensive. Before the Creative Cloud edition, it used to cost $600. Creative Cloud's special offer for photographers means you can now get it for $10 a month. But unless you are an ad agency with paying clients, this pricing could still prove prohibitive.
Photoshop is powerful. But the truth is only a tiny fraction of people will ever come close to utilising a tenth of its capabilities. What if there were photo-editing and image-manipulation software that could serve your specific graphic design needs, but at a fraction of the cost? Or perhaps even free? As it turns out, these alternatives exist, and we've compiled them all for you here.
Canva is a simple web-based design tool that uses pre-created templates and a drag and drop user interface to help users quickly create designs with relatively little effort. It is less of a photo-editor than a design tool, but it does just as much in the image-manipulation department as it needs to. Canva is incredibly simple, but it's so useful that it deserves to be top of this list.
Microsoft should buy Canva.
Or Adobe should buy Canva.

— ST. (@seyitaylor) April 30, 2015
Canva is available on the web and as an iPad app.
Pixlr is a free photo editing webapp with mobile and desktop applications. The app has over 600 effects and overlays. A user can subscribe for a year's premium access at $15 to access more features on the app.
Pixlr is available on Windows, Mac, Android and iOS. It's also available as a webapp.
Affinity Photo was announced earlier in the year and the software is touted to not just replicate Photoshop but to also sport a faster and more solid tool set. The tool is free and is available on Mac OS only for now. It's currently in beta.
BeFunky is a simple photo editing tool that can best be described as Instagram photo editor on steroids. The tool sports all the image editing knobs and levers available on Instagram, and then some. It's great for sharing filtered images online because of its in-app integration with Facebook and Twitter. It's available on Android, iOS and as a webapp.
GIMP, GNU Image Manipulation Program, is a feature-packed alternative to Photoshop. A lifehack poll on the "best alternative to photoshop" places GIMP as this best alternative with 55% of the voters agreeing to this. The program easily delivers on Photoshop capabilities and the team that developed the app seems to be all out to just create a $0 priced Photoshop with a version of another of GIMP that apes Photoshop's look and feel. It is surprising that more people don't know of this tool. GIMP is available on Linux, Windows and Mac OS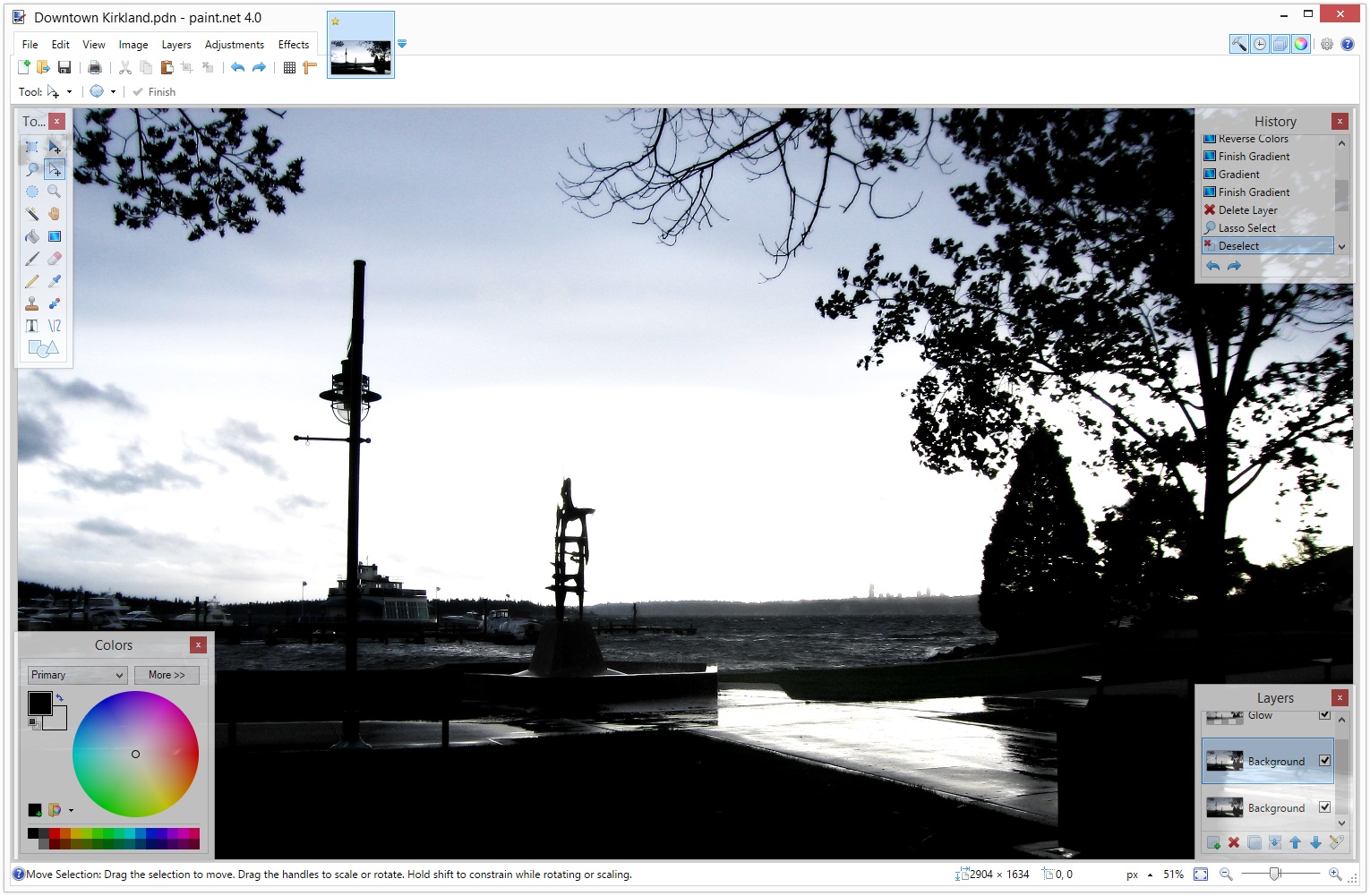 Paint.net is an open-source tool, that builds on the Microsoft's Paint editor which the company bundled with the Windows OS.
Surprisingly, the program is not half as bad as one would naturally expect, and the interface is easy to use, and it boasts of layers, unlimited undo, special effects, and a wide variety of useful tools. Paint.net does seem more primed for image editing rather than graphic artistry though. Also, Paint.net is only available on Windows.
For most amateur photographers and graphic artists, Picasa is the gateway program to the heftier and more packed Photoshop. Picasa is not nearly as old as Photoshop, but it is bit-sized, making it a low hanging fruit and which in not time leads on into full on Photoshop venture. The open-source application from Google is intuitive and while it can easily be dismissed as a child's play thing, it can easily pull off basic photo manipulation which Photoshop has become notorious for. The retouch feature right on the homescreen is fantastic for moving pixels on a canvas and cleaning out unwanted objects in an image. Other features include a collage maker, batch resizing, a ton of filters and a couple more.
SumoPaint has a standard range of tools like a photoshop UI does. The app does more than just crop and resize, it sports a layering functionality and ability to create graphics, albeit minimally. The tool is available on the web and as a desktop tool.